Del Monte
To begin with, all Del Monte Products are the selection of the finest crops—each grown where it attains its highest perfection. Think what that means!
Would your grocer allow you, without extra charge, to pick from his baskets only the choicest peaches, from each of his boxes the ripest berries, and from each bunch only the tenderest asparagus?
But Del Monte does this for you, casting aside all the seeds, skins, cores, pits, pods and imperfect fruits or vegetables and leaving you only the solid food in the very highest grade obtainable. Waste is entirely eliminated for you.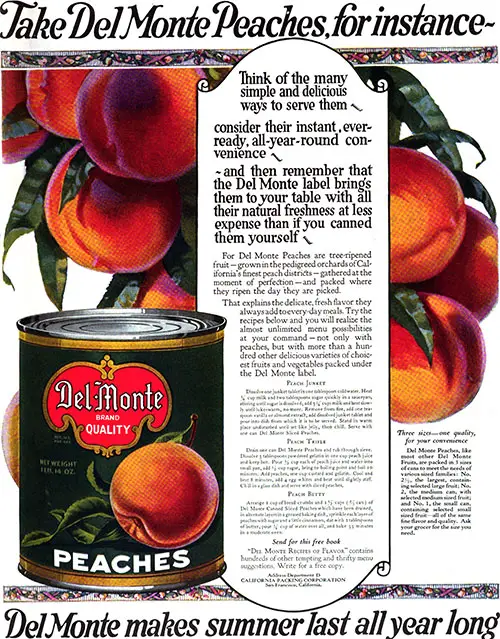 Del Monte Peaches - Makes Summer Last All Year Long, The Delineator Magazine, March 1922.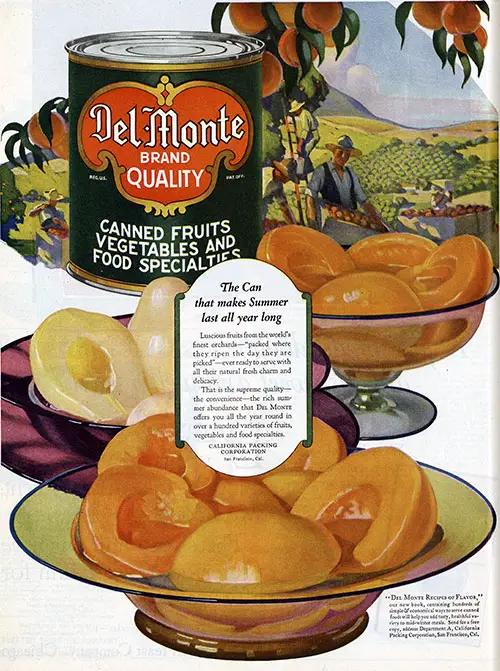 Del Monte - The Can That Make's Summer Last All Year Long, The Ladies' Home Journal, January 1921.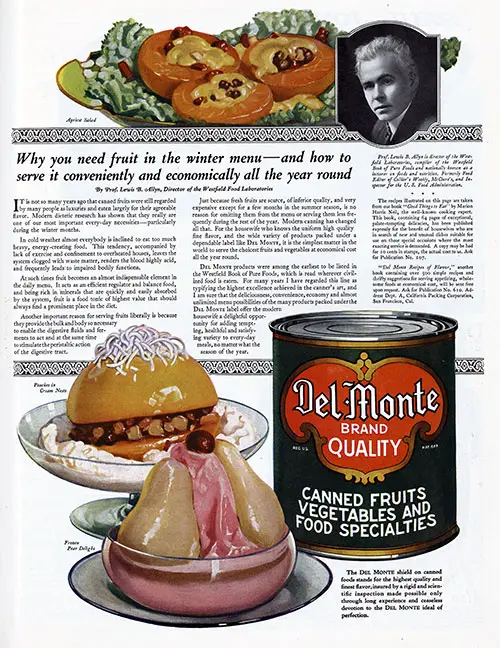 Del Monte Canned Fruits, Vegetables and Food Specialties Advertisement, The Ladies' Home Journal, March 1921.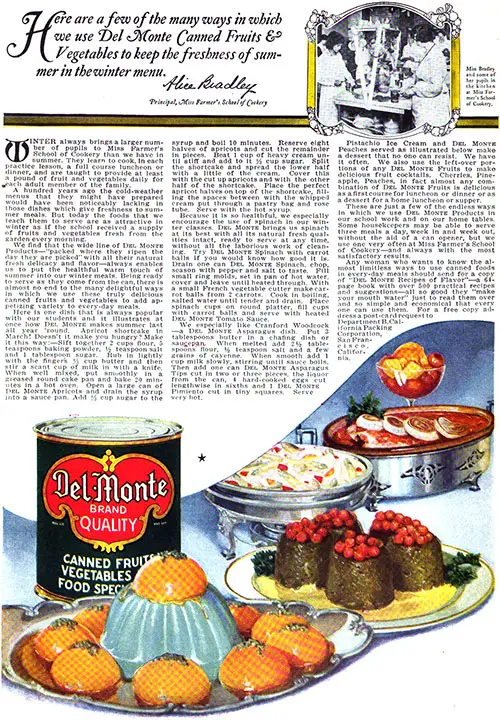 Del Monte Conned Fruits, Vegetables Advertisement, Good Housekeeping Magazine, March 1920.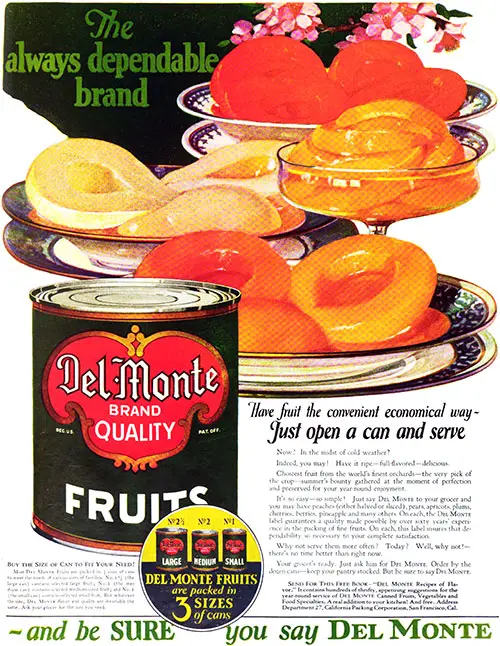 Del Monte Fruits Vintage Advertisement, Woman's Home Companion Magazine, December 1923.