Vollrath Ware
In thousands of American homes in which good cooking is a family tradition, Vollrath Ware stands in high favor.
Women who insist upon the utmost care in cooking know that they can rely upon Vollrath Ware and be sure of desired results.
Juicy roasts and savory stews, tempting pies and puddings, lose none of their relish when cooked in Vollrath Ware. There is no possibility of tainted flavor.
For Vollrath Ware is easily kept wholesomely clean. Its smooth, seamless, hard surface, (a triple coating of purest enamel), cannot absorb odors or flavors and all residue from cooking is quickly washed from it.
Long years of service do not mar or discolor Vollrath Ware—it is durable and handsome. Its lustrous surface, shapely design and smooth fitting attachments, (gas welded, not riveted), make Vollrath Ware as much desired for its beauty as prized for its quality.
Vollrath Roasters, Bake Pans, Rice Boilers and other Vollrath utensils, all of which possess special features of construction particularly helpful in cooking, are interestingly described in the booklet "How To Select Household Utensils".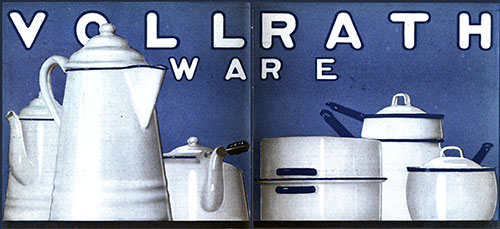 Vollrath Ware - Blue and White © 1919
Vollrath Ware - Pitcher and Pale © 1920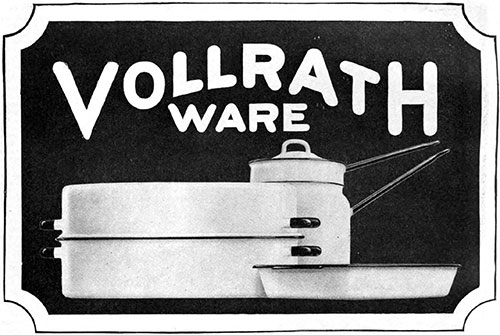 Vollrath Ware - Kitchen Utensils © 1920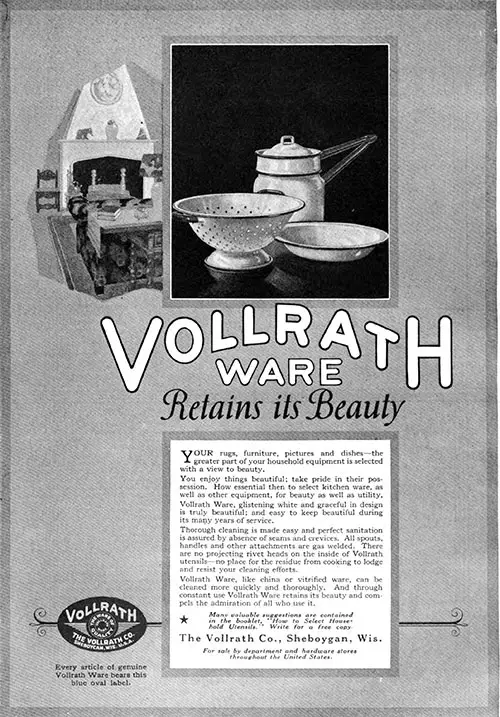 Vollrath Ware - Retains Its Beauty © 1921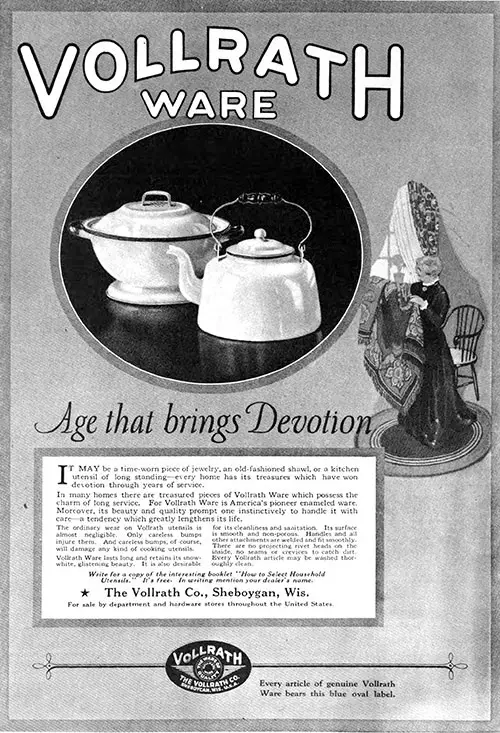 Vollrath Ware - Age That Brings Devotion © 1921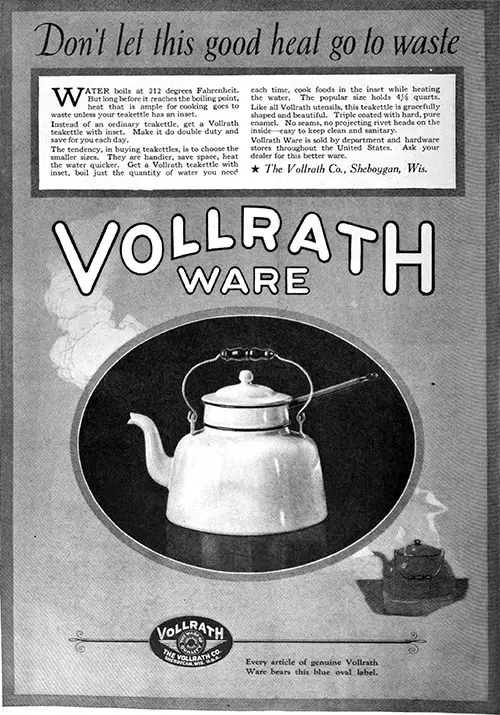 Vollrath Ware - Don't Let Good Heat Go To Waste © 1921