Egg-O-See Cereal Company
The Battle Creelk Breakfast Food Company was the previous name for the United Cereal Mills, Ltd., and had trademark brands including E-C Corn Flakes Toasted, E-C Oats, and Egg-O-See Cereal Food.
EGG-O-SEE is made from the choicest selected White Wheat; in the largest, cleanest and most economically operated Pure Food Mills in the World, by the famous EGG-O-SEE Process. Thus we are enabled to give the people a large package of delicious food for only 10 cents.
If you are not already one of the great army of EGG-O-SEE users, begin today. Buy a package of your Grocer and be convinced.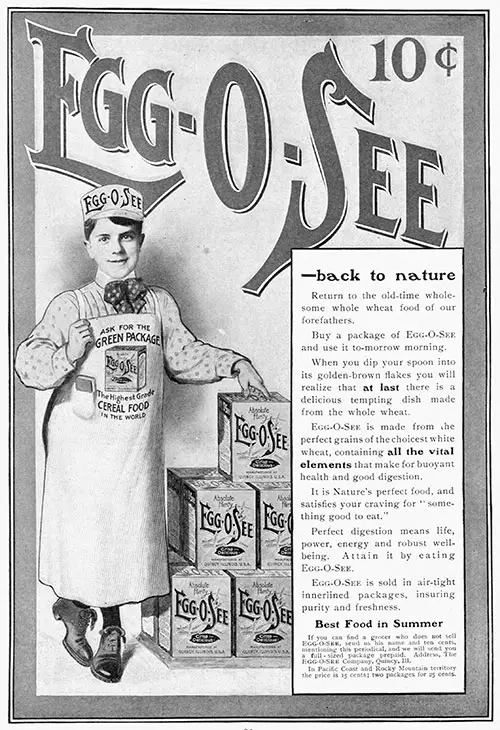 Egg-O-See - Back to Nature Advertisement, Harper's Bazaar, 1905.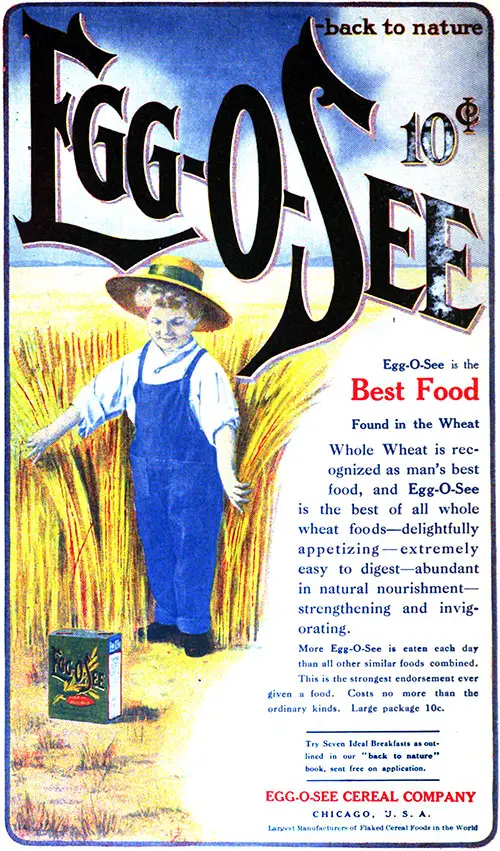 Egg-O-See - Back to Nature Color Print Advertisement, What to Eat, 1907.