Mazola Corn Oil
In 1912, this highly refined product was named Mazola from the words "maize" and "oil," first sold to maker of salad dressings but now offered to consumers.
The New and Better Oil Made from America's Greatest Cereal -- Golden Corn. Cook with Mazola! Is saves money on every meal. Mazola can be used for all general cooking and for salad dressings.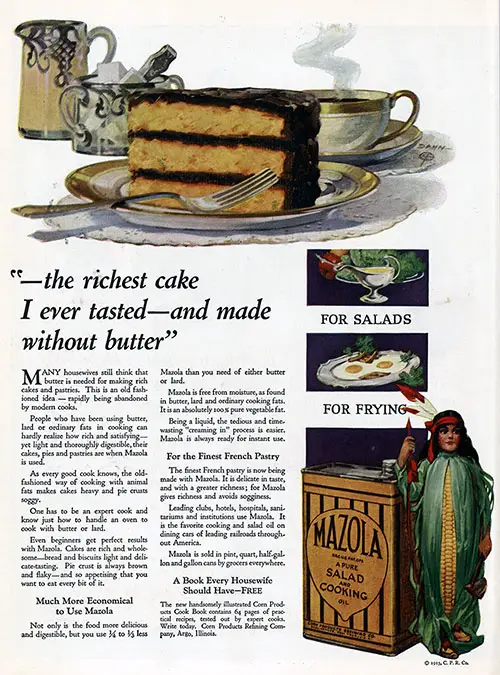 The Richest Cake I Ever Tasted - Mazola © 1921 Corn Products Refining Co.