Burnetts Vanilla Extract
Burnett's Vanilla gives always the same full flavor.
There is no need for you to risk the goodness of your cooking by using a vanilla of doubtful quality. Simply asking for "Burnett's Vanilla" when you order from the grocer protects you and assures you of "full flavor" and absolute purity.
The important thing is to specify Burnett's. We have made it easy for your grocer to supply you. If by any chance he hasn't it in stock, he can obtain it quickly. Insist on Burnett's.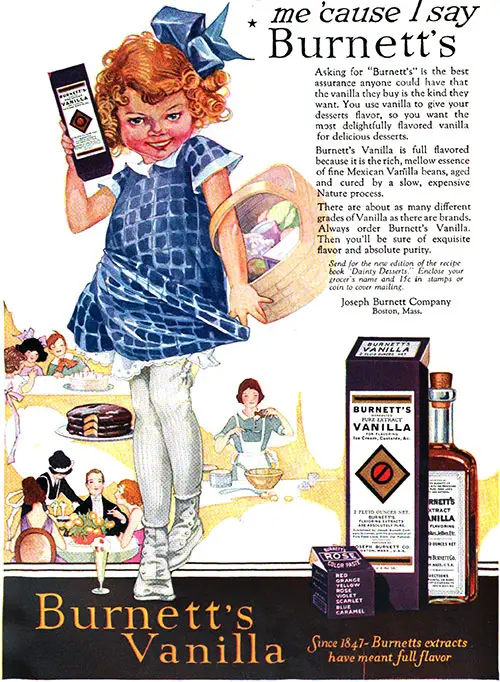 Burnett's Vanilla Extract Advertisement, Good Housekeeping Magazine, January 1921.