SS Belgenland Passenger Lists 1924-1930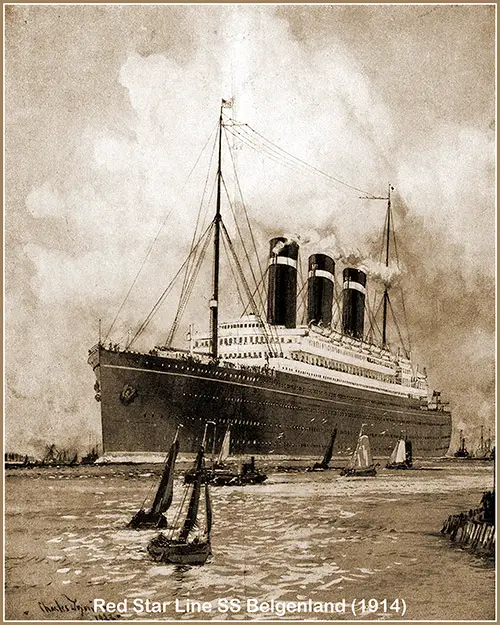 SS Belgenland (1914) -- The Queen of the Red Star Line Fleet. Belgenland Into Europe, 1924. GGA Image ID # 1d378c7d64
Belgenland (1914) Red Star Line
Built by Harland & Wolff, Ltd., Belfast, Ireland. Tonnage: 27,132. Dimensions: 670' x 78' (696' o.l.). Triple-screw, 17 1/2 knots. Combination triple expansion engines and steam turbines. Two masts and three funnels. Passengers: 500 first, 500 second, 1,500 third. Launched, December 31, 1914. Named Belgic in 1917, as cargo ship for White Star Line. First voyage as Belgenland April 14, 1923, Antwerp-Southampton-New York. Transferred to Panama-Pacific Line in 1934. Renamed: Columbia (1934). Scrapped in Scotland, 1936.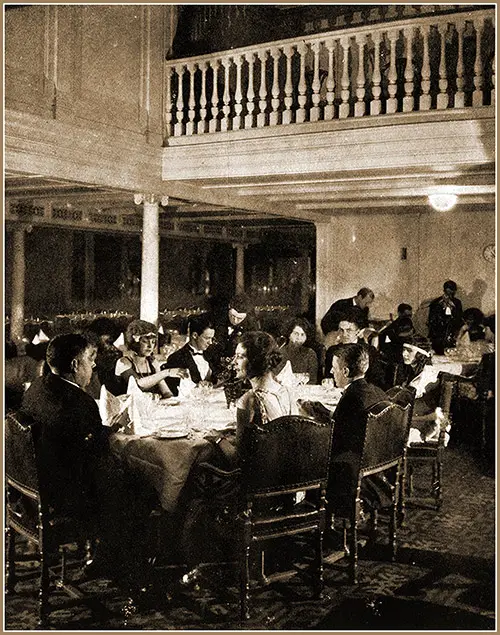 SS Belgenland Main Dining Saloon in the First Class. Belgenland Into Europe, 1924. GGA Image ID # 1d37dd74bb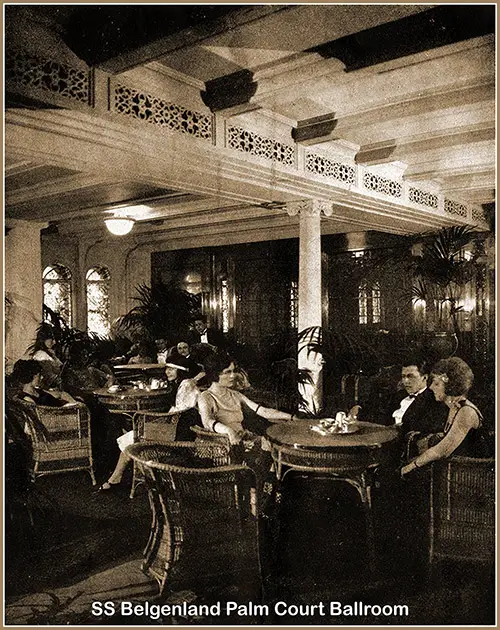 Experience the Opulence in the SS Belgenland Palm Court Ballroom. Belgenland Into Europe, 1924. GGA Image ID # 1d38385c2b
All Digitized Passenger Lists For the SS Belgenland Available at the GG Archives. Listing Includes Date Voyage Began, Steamship Line, Vessel, Passenger Class and Route.
Passenger Lists contained in the GG Archives collection represent the souvenir list provided to the passengers of each cabin class (and other classes). Many of these souvenir passenger lists have disappeared over the years. Our collection contains a sampling of what was originally produced and printed by the steamship lines.