SS Champlain Passenger Lists 1938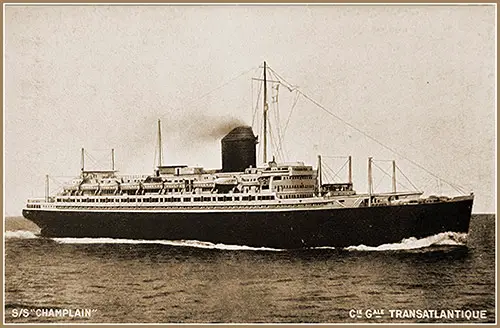 CGT French Line SS Champlain (1932). GGA Image ID # 1d2e9edace
Champlain (1932) French Line.
Built by Chantiers & Ateliers de St. Nazaire, Penhoet, France. Tonnage: 28,124. Dimensions: 606' x 83' (641' o.l.). Twin-screw, 20 knots. Steam turbines. Two masts and one funnel. Launched August 15, 1931. Dining saloon was two decks high and 65 feet long. Beam on promenade deck 86 feet, which extended for 350 feet. Passengers: 623 cabin, 308 tourist, 122 third class. Maiden voyage: Havre-New York, June 15, 1931. Fate: Sunk by magnetic mine off La Pallice, June 17, 1940.
All Digitized Passenger Lists For the SS Champlain Available at the GG Archives. Listing Includes Date Voyage Began, Steamship Line, Vessel, Passenger Class and Route.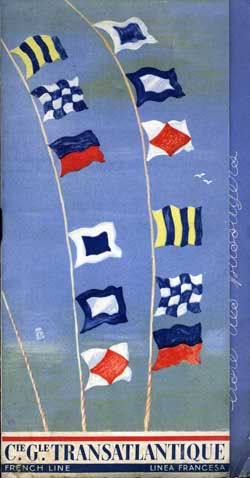 1938-09-17 SS Champlain Passenger List
Steamship Line: Compagnie Générale Transatlantique CGT - French Line
Class of Passengers: Cabin
Date of Departure: 17 September 1938
Route: Le Havre to New York via Southampton
Commander: Captain William Vogel
Passenger Lists contained in the GG Archives collection represent the souvenir list provided to the passengers of each cabin class (and other classes). Many of these souvenir passenger lists have disappeared over the years. Our collection contains a sampling of what was originally produced and printed by the steamship lines.