Stave Churches of the World: An Introduction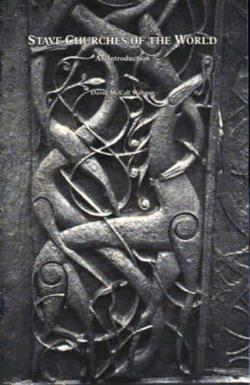 David McCall Walsten, Stave Churches of the World: An Introduction, © 1994 Madsen Press, Denmark, Wisconsin, Soft bound, 87 Pages.  ASIN: B0006P5PCM
Contents: 
What Is a Stave Church?
Gudbrandsdalen
Sogndal
Valdres
Numedal
Møre og Romsdal
Telemark
Hallingdal
Trøndelag
Hordaland
Vesfold
Sweden, England, and Poland
Only 33 stave churches survive from the Middle Ages. Thirty are located in ten counties around Norway, and one each in Sweden, Poland, and England. The book is an account drawn from his personal research into each of these unique wooden structures. His descriptive analysis together with colorful travelogue comprise the first book on this intriguing subject to be published in the United States.