After Confirmation: A Sketch of Modern Life in Norway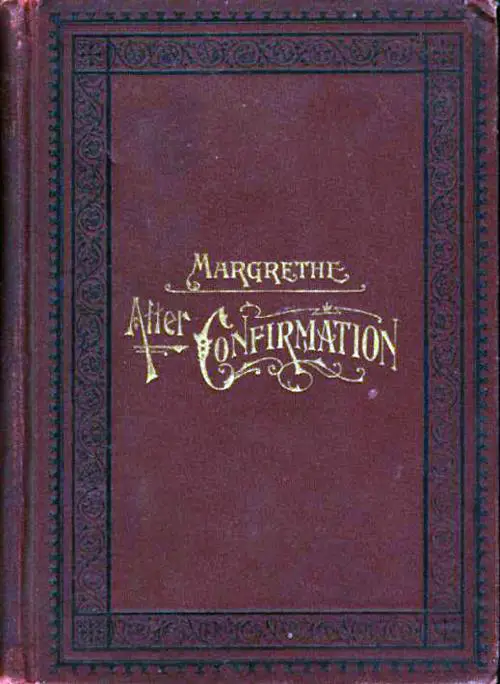 Margrethe (1835-1905), After Confirmation: A Sketch of Modern Life in Norway, © 1900 Augsburg Publishing House, Minneapolis, Minnesota, Hardcover, 274 Pages, A Novel, translated from the Norwegian by Th. Eggen.
Contents: 
The Catechumens
The Confirmation
An Aim
Occupation
Longings
The Visit
The Excursion
The Mountain Excursion
A Sunday
Agitating Thoughts
Magda
The Grand Ball
An Unexpected Meeting
Life in the Judge's Home
Ragnhild
Struggles
Victory
Two Years Later
The warm rays of the. spring sun had made the sidewalks clean and dry and were now busy melting into water the ice still remaining in the streets.
From the lawn on the south side of the church the first green sprouts were shooting forth, while the round, fat sparrows twittered and hopped about in the streets, confident and secure, hardly willing to move out of the way of pedestrians crossing the square.
This morning, however, the sparrows had no peace; for the square was little by little filled with young girls who either walked about in couples or stood in groups eagerly conversing.
Something, evidently, engrossed their minds, for the conversation was very animated, especially in one group that had gathered near the door to the sacristy.
The pastor hard the last regular meeting with his class. In a few days, confirmation was to take place, and the thoughts of these young girls were occupied with the many necessary preparations for it.
- Excerpt from After Confirmation - The Catechumens