Vintage Postcards -
Panorama of the Port

of Trondheim, Norway

Trondheim (50,000 population in 1921) is the most northern of the principal towns, and the distributing and jobbing center for the entire country beyond. One might say it is the trading post for the Great North Land; for high stocks of merchandise for the home, the farm, the sea-farer, and the fishers are maintained here. Trondheim is indeed a busy center, possessing an excellent harbor and enjoying railway connections with Oslo and Stockholm, Sweden.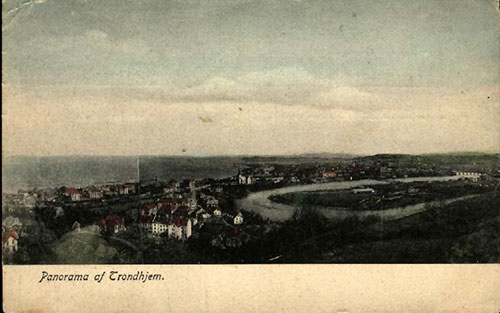 Title: Panorama of Trondhjem
PC Mfg. Nbr.: 7817, No. 645
Manufacturer: H Warners Kunstforlag, Trondhjem
Date: 1901 | Postally Used 1908-07-24
Manufactured: Unknown
Photographer: Eneberettiget
Archives Inventory Number: GGA-ATL 727748000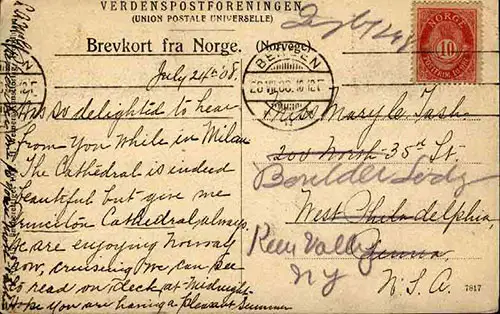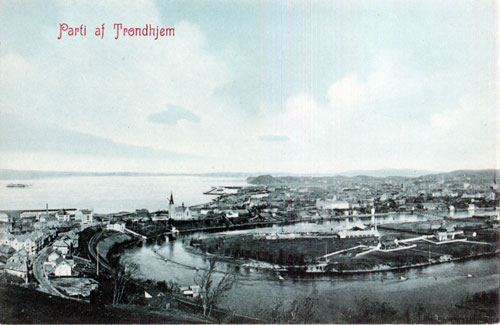 Title: Parti af Trondhjem
PC Mfg. Nbr.: N/A
Manufacturer: J. Holbæk Eriksen & Co., Trondhjem
Date: Undated but circa 1906
Manufactured: Unknown
Photographer: Unknown
Archives Inventory Number: GGA-ATL 160306002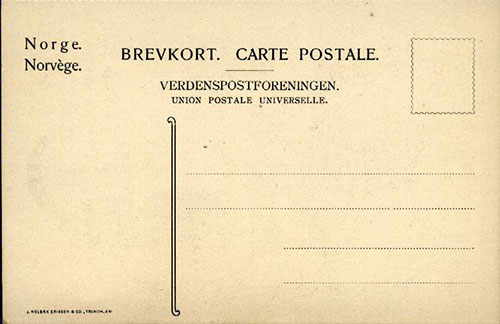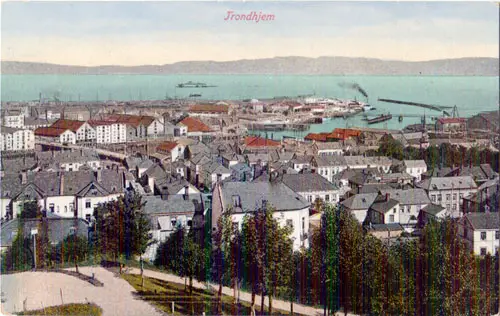 Title: Trondhjem (View of Harbor)
PC Mfg. Nbr.: 56095
Manufacturer: M. Fallan, Trondhjem
Date: Undated but circa 1913 (Date of 28 Juli 1913 written on back of card)
Manufactured: Unknown
Photographer: Unknown
Archives Inventory Number: GGA-ATL 716212383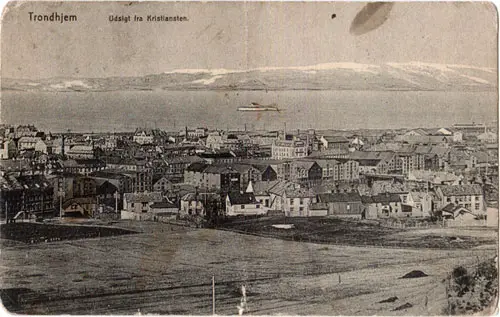 Title: Udsigt fra Kristiansten, Trondhjem (
View from Kristiansten)
PC Mfg. Nbr.: Unknown
Manufacturer: Obscured
Date: Undated but circa 1910 (Postmarked 1911)
Manufactured: Hamburg, Deutschland
Photographer: Unknown
Archives Inventory Number: GGA-ATL 160300555