Vintage Postcards - Bakke Bro - Trondheim, Norway
Bakke Bro, now called Bakke Bru, is the bridge over the Nidelva River that connects Olav Tryggvasons Gate with Innherredsvein in Trondheim, Norway. These vintage postcards date from the early 20th Century.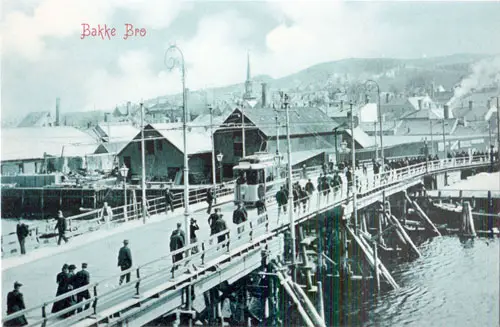 Postcard of Bakke Bro, Trondhjem, Norway, from 1906. Unused. 14 x 9.2 cm. Printed by A. Holbæk Eriksen & Co., Trondhjem. The image shows several dozen people walking across the Bakke Bro Bridge.
Title: Bakke Bro
PC Mfg. Nbr.: N/A
Manufacturer: J. Holbæk Eriksen & Co., Trondhjem
Date: Undated but circa 1906
Manufactured: Unknown
Photographer: Unknown
Archives Inventory Number: GGA-ATL 160306009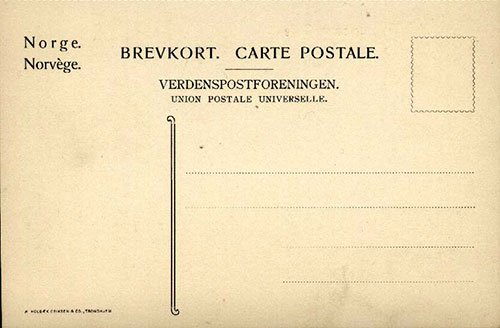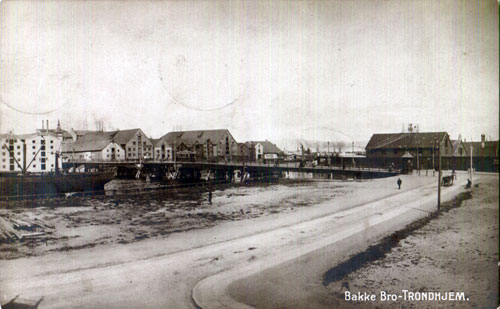 Postcard of Brakke Bro, Trondhjem, Norway, Postally Used 18 June 1911. 13.5 x 8.4 cm. Printer not identified.
Title: Bakke Bro, Trondhjem
PC Mfg. Nbr.: Unknown
Manufacturer: Unknown
Date: Undated but Circa 1910 (Postmarked 1911)
Manufactured: Unknown
Photographer: Unknown
Archives Inventory Number: GGA-ATL 160361911