Vintage Postcards - Höiskolen - Trondheim, Norway
The Trondheim Norges tekniske Hoiskole Techn: The Norwegian Institute of Technology, known by its Norwegian abbreviation NTH (Norges tekniske høgskole) was a science institute in Trondheim, Norway. It was established in 1910 and existed as an independent technical university for 89 years. It was merged into the University of Trondheim as an independent college.
This postcard dates from shortly after its opening in 1910, and it still stands today.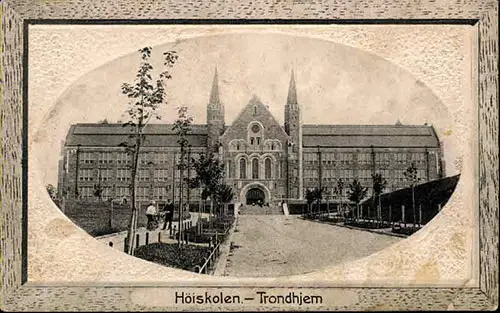 Title: Höiskolen, Trondhjem
PC Mfg. Nbr.: 2033
Manufacturer: H Warner's Kunstforlag, Bergen
Date: 1911
Manufactured: Unknown
Photographer: Eneberettiget
Archives Inventory Number: GGA-ATL 160302033