Titanic Images - The Shipbuilder - 2: Harland & Wolff
The builders of the Olympic and Titanic, the celebrated firm of Harland & Wolff, Limited, have had unrivalled experience in the construction of large passenger vessels, and the new White Star liners but add another triumph to the many which they have to their credit.
Unlike many shipbuilding firms, Messrs. Harland & Wolff may be termed builders in the most complete sense of the word. As in the case of all vessels built by them, not only have they constructed the hulls of the Olympic and Titanic, but also their propelling machinery, while much of the outfit usually supplied by sub-contractors for ships built in other yards has been manufactured in their own works.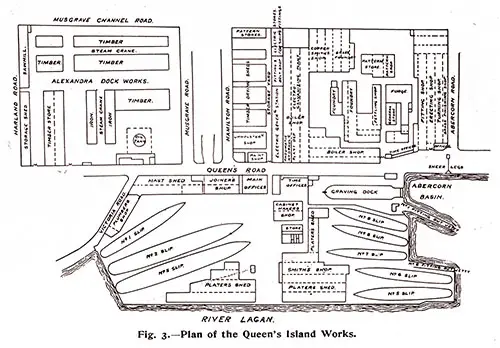 Fig. 3: Plan of the Queen's Island Works. The Shipbuilder (Midsummer 1911) p. 7. GGA Image ID # 10b20489cf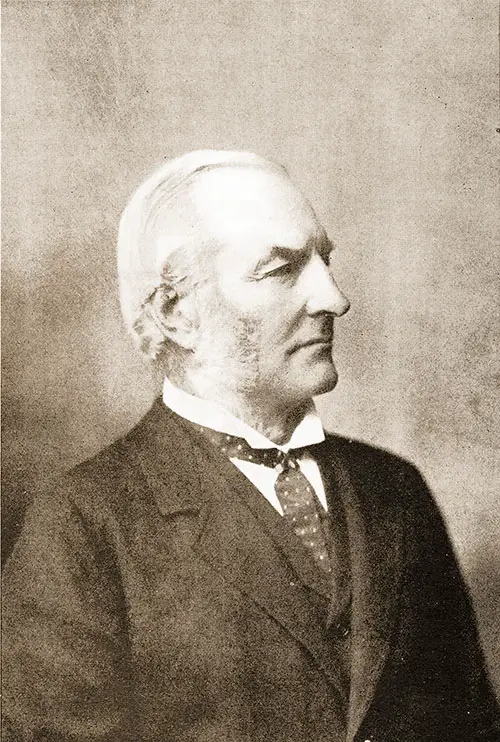 Portrait of the Late Sir Edward J. Harland, Bart. The Shipbuilder (Midsummer 1911) p. 8. GGA Image ID # 10b20e0d6b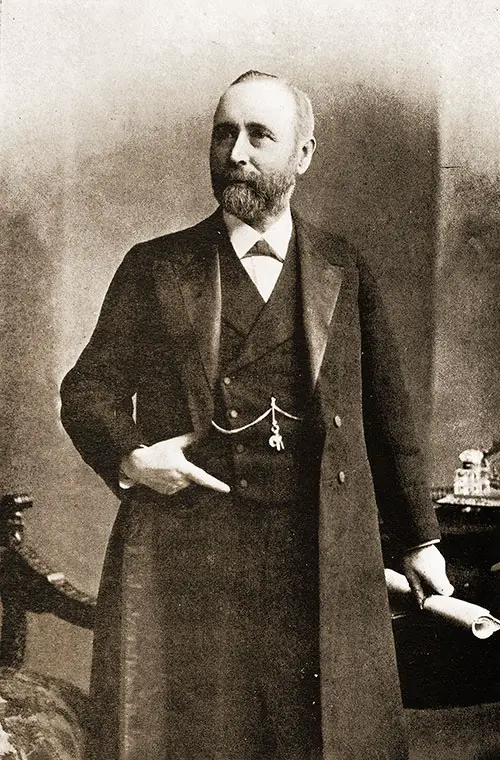 Portait of the Right Hon. Lord Pirrie, P.C., LL.D., D.Sc., D.L. The Shipbuilder (Midsummer 1911) p. 9. GGA Image ID # 10b25e61ac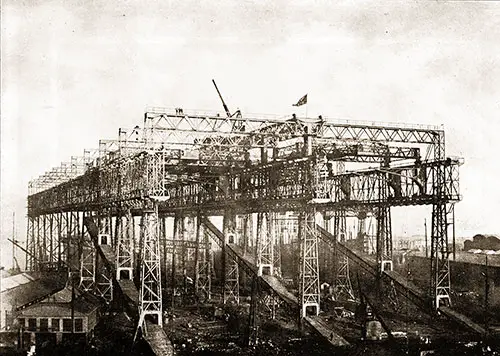 Fig. 4: General View of Gantry Over Slips Nos. 2 and 3. The Shipbuilder (Midsummer 1911) p. 10. GGA Image ID # 10b2e71193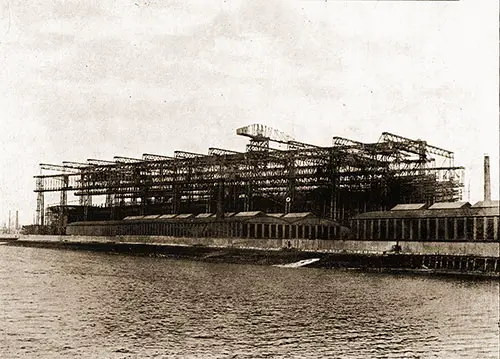 Fig. 5: Side View of Gantry Over Slips Nos. 2 and 3. The Shipbuilder (Midsummer 1911) p. 11. GGA Image ID # 10b2f04116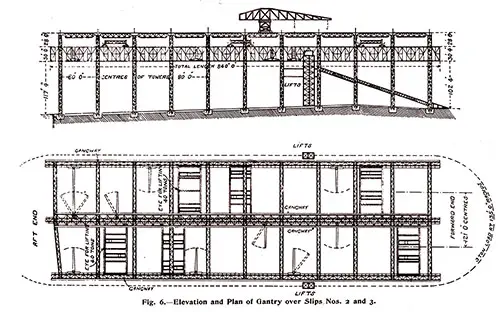 Fig 6: Elevation and Plan of Gantry over Slips Nos. 2 and 3. The Shipbuilder (Midsummer 1911) p. 12. GGA Image ID # 10b2fb761d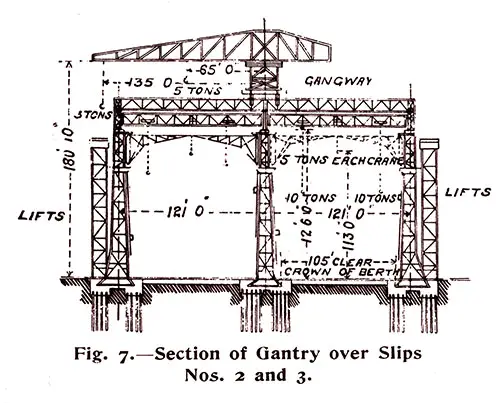 Fig. 7: Section of Gantry over Slips No.s 2 and 3. The Shipbuilder (Midsummer 1911) p. 13. GGA Image ID # 10b3ab1e36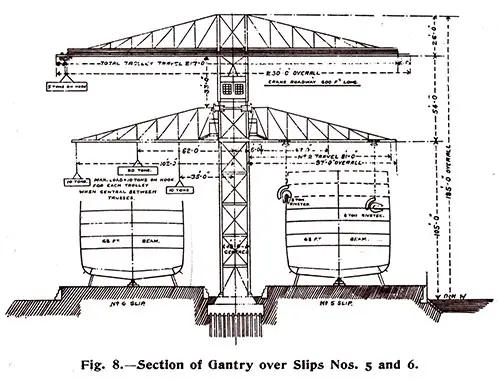 Fig. 8: Section of Gantry over Slips Nos, 5 and 6. The Shipbuilder (Midsummer 1911) p. 13. GGA Image ID # 10b3daa406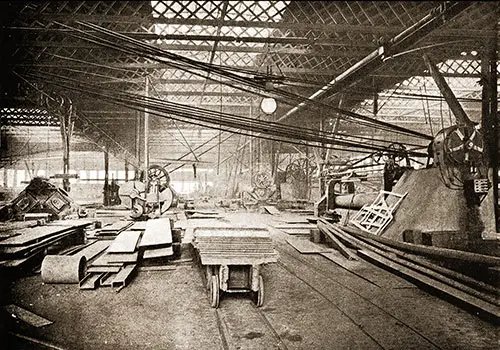 Fig. 9: A Portion of One of the Platers' Sheds. The Shipbuilder (Midsummer 1911) p. 14. GGA Image ID # 10b3dc886f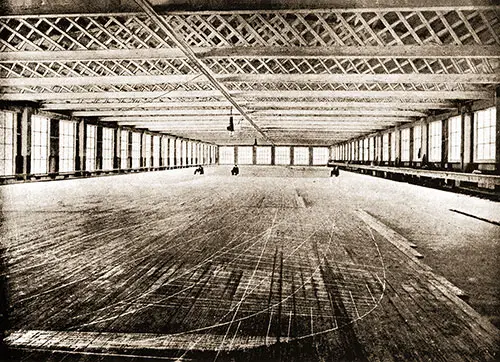 Fig. 10: The Mold Loft. The Shipbuilder (Midsummer 1911) p. 14. GGA Image ID # 10b3e2436d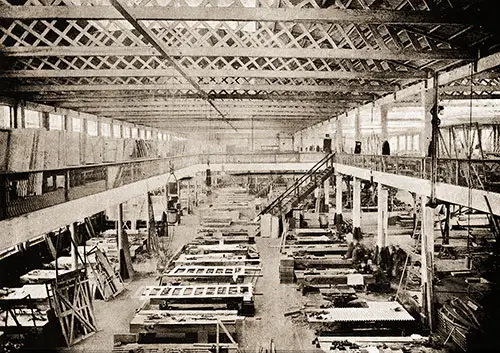 Fig. 11: A Portion of the Joiners' Shop. The Shipbuilder (Midsummer 1911) p. 15. GGA Image ID # 10b49d203f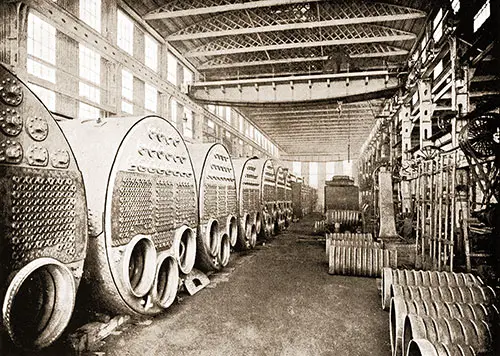 Fig 12: A Portion of the Boiler Shop. The Shipbuilder (Midsummer 1911) p. 15. GGA Image ID # 10b4b8ab33