Titanic Images - The National Magazine
The National Magazine publishes exceptionally striking photographs of extreme current interest, accompanied by descriptions. They are using stories of about 500 or 1500 words, snappy and anecdotal sketches concerning prominent people or men who have been doing things. They also utilize photographs of these people to illustrate the articles.
Images pertaining to the Titanic disaster or its aftermath, published in The National Magazine: An Illustrated Monthly, Published in Boston by Crapple Publishing Company, Ltd., and was published from 1896-1933.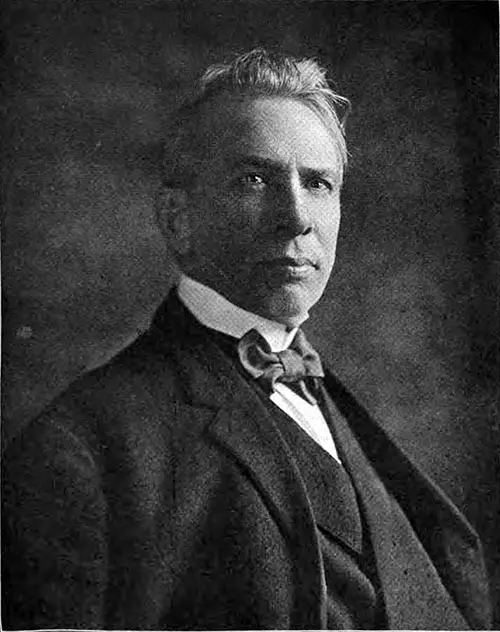 Hon. William Alden Smith. The greatly admired and beloved senator from Michigan, who distinguished himself by his masterly services as chairman of the Senate's Titanic Committee. The National Magazine (November 1912) p. 248. GGA Image ID # 10ada1fd0a