Titanic Images - The American Review of Reviews
Prints no fiction and no poems. Timely and authoritative articles, from 2000 to 6000 words, on politics, science, religion, art, literature, finance, etc., and character sketches of prominent people. Also uses occasional transcript of articles from foreign publications. Does not use essays, dissertations, orations or academic speculations.
The American Review of Reviews lost their veteran journalist and editor, William Stead, on the Titanic with coverage of his life and death in this tragedy.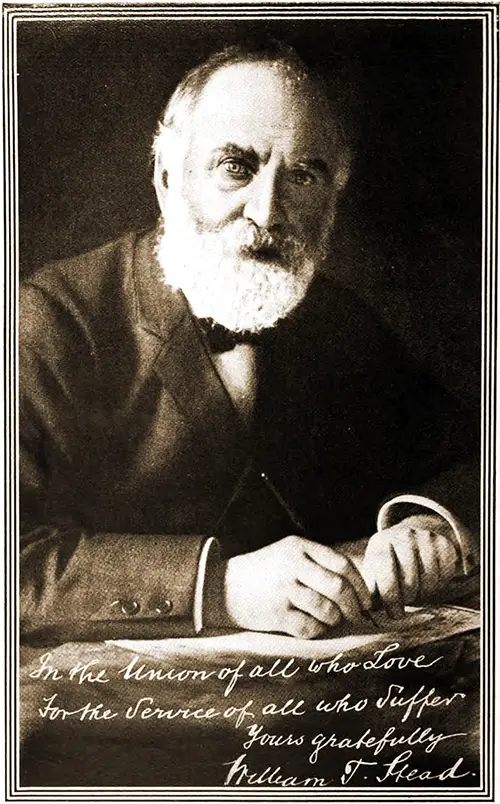 William Thomas Stead, Editor of the English 'Review of Reviews.' Mr. Stead was on board the ill-fated Titanic, and was not reported among the rescued. He had suddenly decided to make a brief trip to the United States, and would have addressed the Men and Religion Forward Movement's congress in New York. The American Review of Reviews (May 1912) p. 514. GGA Image ID # 105cb136bc
The RMS Titanic as She Lay in Belfast Harbor After Launching. The First Photograph Taken of the Great Liner. The American Review of Reviews (May 1912) p. 549. © American Press Association, New York, 1911. GGA Image ID # 10541b4135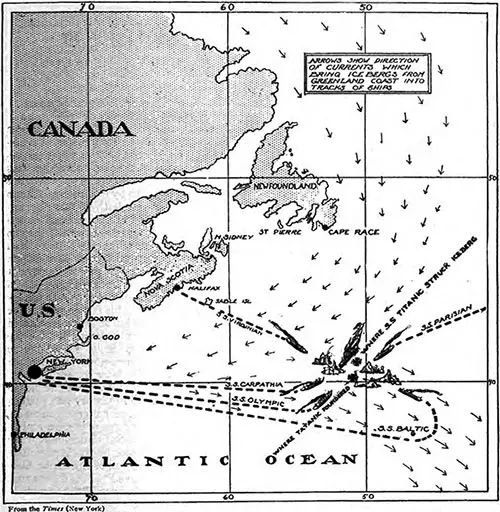 Map Showing Where The RMS Titanic Sank on 15 April 1912. (The broken lines indicate how the other steamers answered the wireless calls for help). The American Review of Reviews (May 1912) p. 551. © New York Times. GGA Image ID # 105425a1c3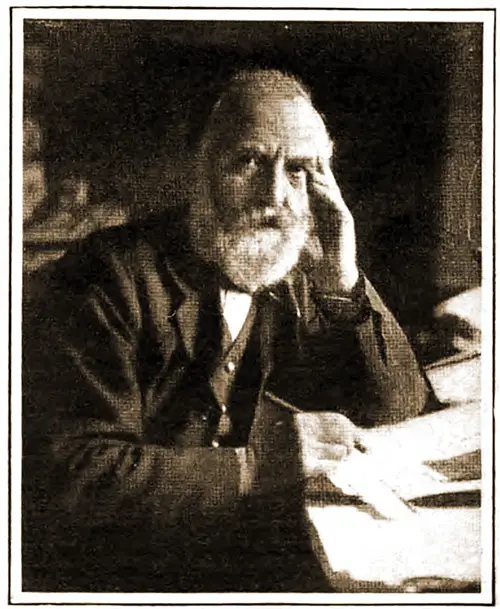 A Recent Portrait of William T. Stead ca 1910. The American Review of Reviews (June 1912) p. 665. GGA Image ID # 1057a9cecf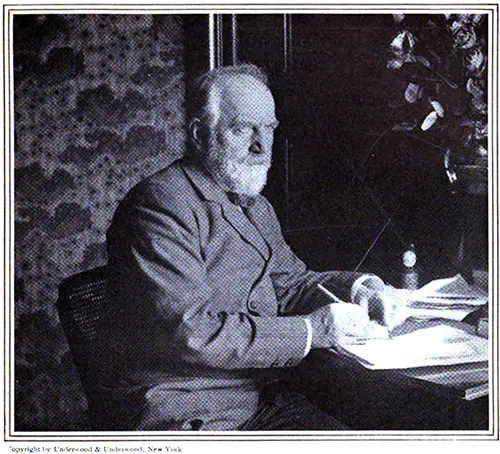 William T. Stead. The American Review of Reviews (June 1912) p. 689. © Underwood & Underwood, New York. GGA Image ID # 10558fbcc8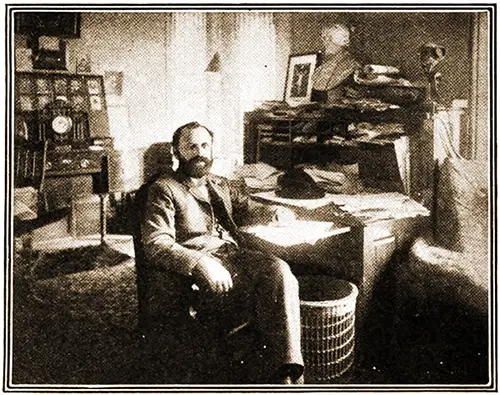 Mr. Stead in the Early Days of the London 'Review of Reviews.' The American Review of Reviews (June 1912) p. 690. GGA Image ID # 1055d2a425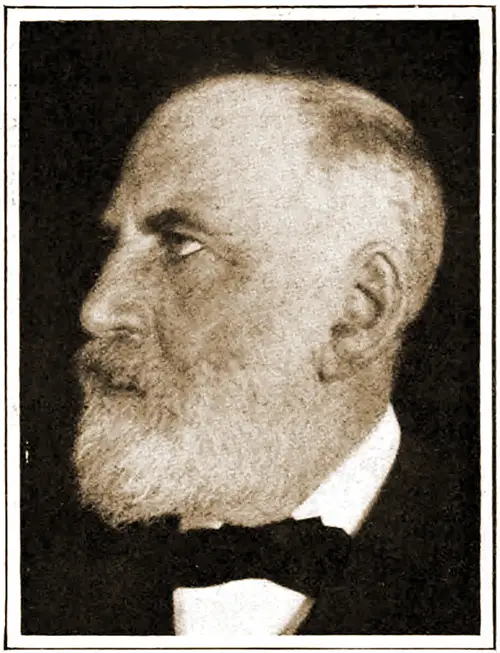 Portrait Photo of the Veteran Journalist, Mr. William T. Stead. The American Review of Reviews (June 1912) p. 691. GGA Image ID # 10571d31b6

Mr. Stead on Vacation at Hayling Island. Mr. Stead had some years ago acquired a summer home, which he called Holly Bush, on the south coast of England, at Hayling Island, where with his family he threw himself with great zest into out-of-door recreations, and where, also, he did much of his writing. The American Review of Reviews (June 1912) p. 693. GGA Image ID # 10576bc252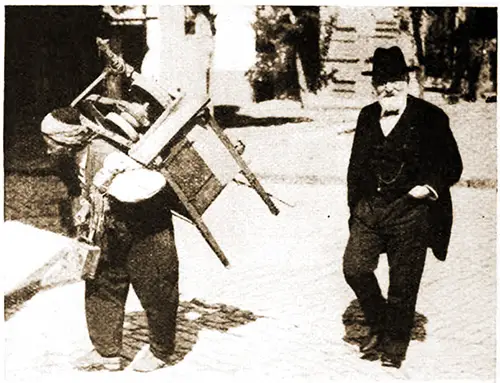 Mr. Stead in Constantinople last autumn (1911). The American Review of Reviews (June 1912) p. 694. GGA Image ID # 10578ef086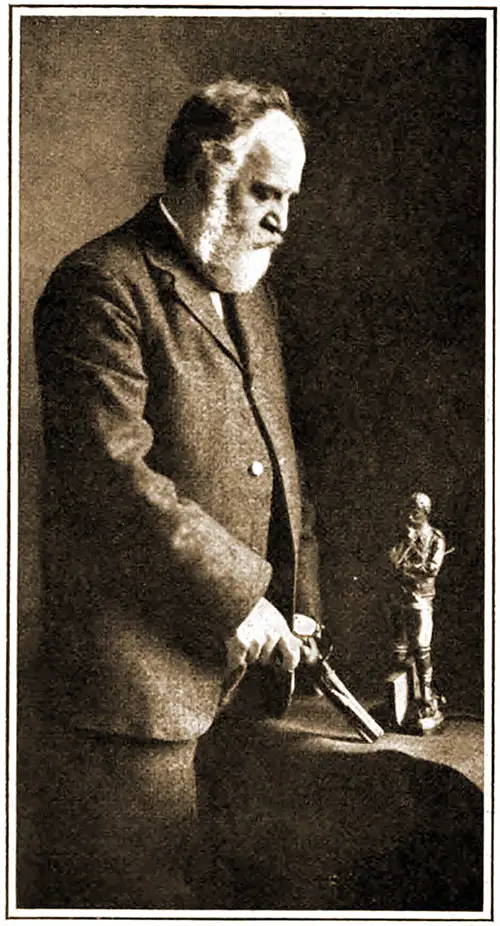 Mr. Stead, with Oliver Crom Well's Pistol and a Statue of General Gordon. The American Review of Reviews (June 1912) p. 696. GGA Image ID # 10581902ca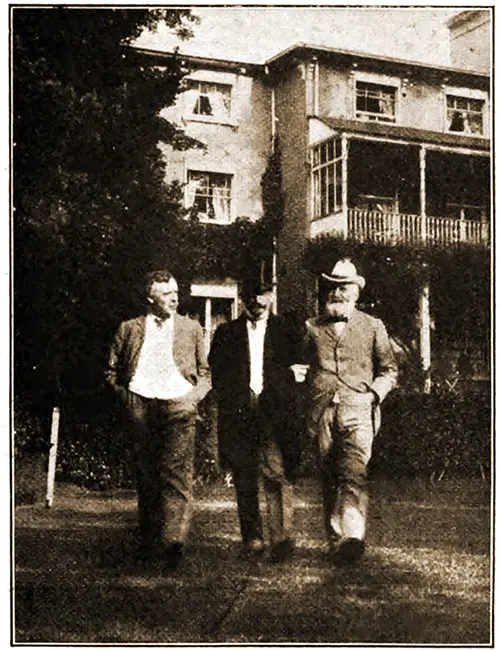 A Garden Party at Cambridge House, Wimbledon. Mr. Stead in Argument with Herbert Burrows and Another Guest. The American Review of Reviews (June 1912) p. 697. GGA Image ID # 10585d002b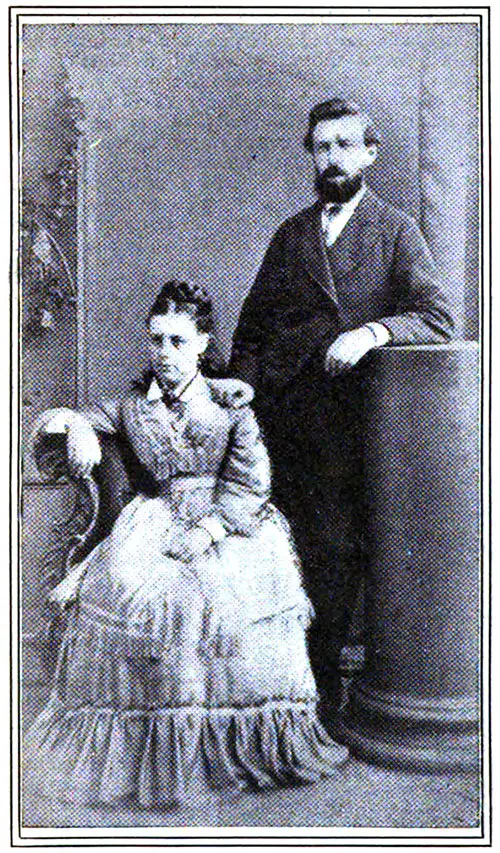 Photograph of Mr. and Mrs. W. T. Stead Taken during Their Honeymoon. The American Review of Reviews (June 1912) p. 698. GGA Image ID # 1058751ef9