Unsinkable Dream - Titanic - May 1998
Unsinkable Dream - Titanic - May 1998 - Version 1. GGA Image ID # 1060849c28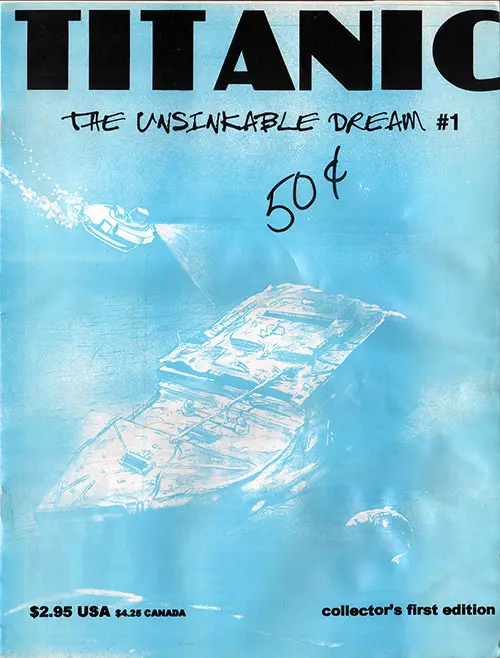 Unsinkable Dream - Titanic - May 1998 - Version 2. GGA Image ID # 1060a2ea6b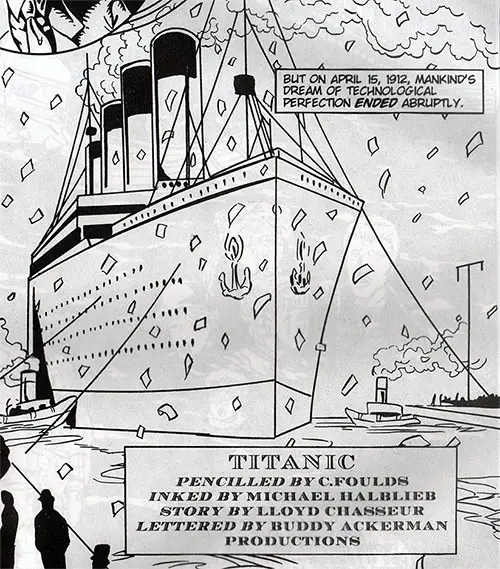 Title Page - Comic Book / Graphic Novel of the Titanic Story. GGA Image ID # 1060cecb85
This publication was unique in its approach in using a comic book/graphic novel style of storytelling for the story of the RMS Titanic. It included the significant characters, financiers, and passengers. They also described some of the accommodations for each class of passenger.
While they published at least two versions of the front cover, the content appeared to be identical.
Credits
Pencilled by C. Foulds
Inked by Michael Halblieb
Story by Lloyd Chasseur
Lettered by Buddy Ackerman Productions
Published by Adam Post
Distributed by Diamond Comics Distribution, Inc.