Shooting the "Titanic" - Naval History - October 1997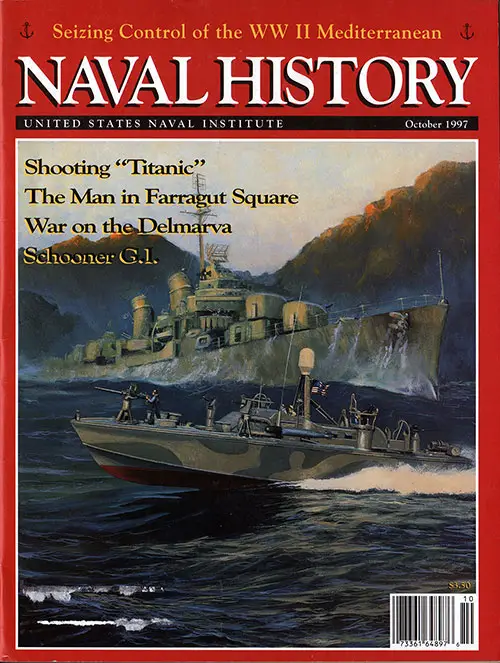 Front Cover of the Naval History Magazine for October 1997. GGA Image ID # 1040353729
Titanic with Tacos and Hot Salsa By Kit Bonner
A naval historian who served as a technical advisor for mega-thriller director James Cameron's Titanic takes a light-hearted look at the challenges of shooting a movie—set in the North Atlantic—in Mexico.
A technical advisor to the soon-to-be-released motion picture "Titanic" was impressed with the productions accuracy. However, it did not come easy— or cheap. Shooting on the coast of Mexico and using locals as extras presented several unexpected challenges, but nothing the crew couldn't handle.
Naval History, ISSN 1042-1920, is published bi-monthly by the U.S. Naval Institute, 2062 Generals Highway, Annapolis, Maryland 21401.
The U. S. Naval Institute is a private, self-supporting, nonprofit professional society, which publishes Proceedings magazine as a forum for the sea services, and professional books. The Naval Institute is not part of the U.S. Government. The opinions and assertions herein are the authors'.