Jays' Ltd. of London Tasteful Dress
Jay's Limited of London offered Women's Fashions that might have been worn by passengers in Cabin Class for Transatlantic Journeys at the turn of the century. From the Fashion & Pleasure Resort Supplement to the Cunard Daily Bulletin of 1906-1907.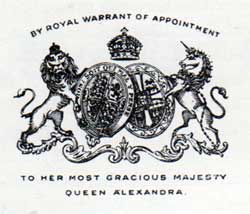 "The Best of Everything in Tasteful Dress"
To Her Most Gracious Majesty To Her Gracious Majesty Queen Alexandra
Court Gowns
Presentation Dresses
Wedding Trousseaux
Bridesmaids Dresses
Gowns
Millinery, Etc.
Dinner Dresses
Reception Gowns
Evening Gowns
Tea Gowns
Lingerie, Etc.
Smart Up-To-Date Fashions for the Present Season
The Originality of Design, Richest Materials, Supreme Good Taste
Regent Street London, W.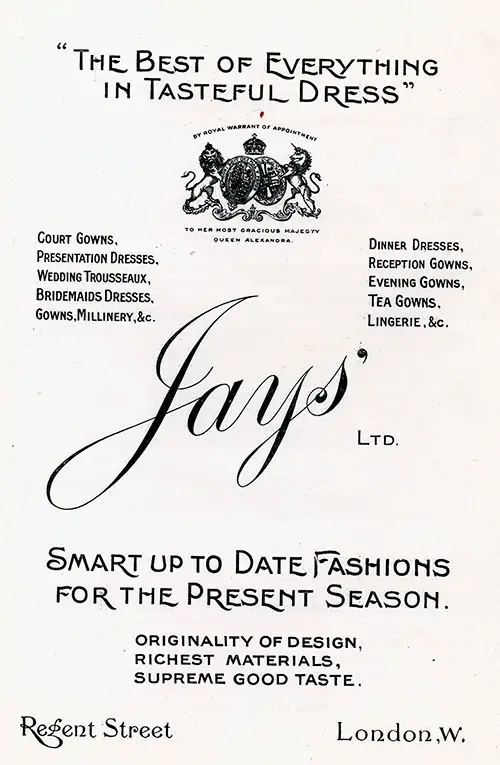 Cunard Daily Bulletin: Fashion & Pleasure Resort Supplement, Liverpool: Cunard Steam Ship Company, Ltd., 1906