Naval Aviation News - August 1977 - Top Gun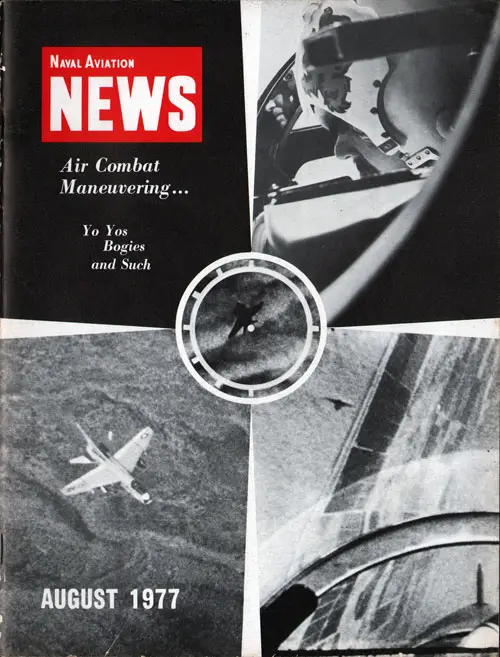 FIFTY-NINTH YEAR OF PUBLICATION
Vice Admiral Frederick C. Turner
Deputy Chief of Naval Operations (Air Warfare)
Vice Admiral F. S. Petersen
Commander, Naval Air Systems Command
THE STAFF
Captain Ted Wilbur Head, Aviation Periodicals
and History
Cdr. Rosario Rausa Editor
Dorothy L. Bennefeld Managing Editor
Charles C. Cooney Art Director
Bill Bearden Associate Editors en F. Collins
San • ssi4tant'Editor
COVERS — Front cover design by NA News' Charles Cooney. Cdr. R. Rausa filmed VA-127's Rocco Walker, upper right, eyeballing a VA-113 A-7, lower left, during DACM hop. See feature beginning on page 17. Other cockpit view of air-to-air action with Top Gun plus Phantom in the gunsight, courtesy of Ed Reilly and Northrop Corporation. Feature starts on page 8. Northrop also provided view of Top Gun F-5E upward bound off California coast, back. Here, view of E-2C courtesy of Grumman Aerospace Corporation.