Naval Aviation News - June 1977 - ACM mission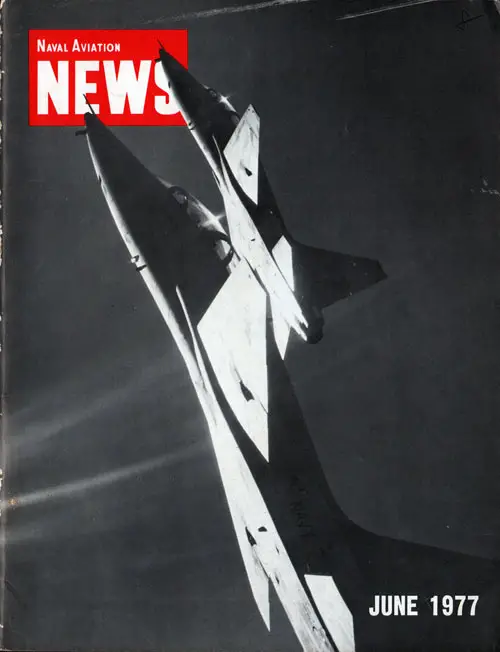 COVERS — Front, PHCS(AC) Bob Lawson filmed VF-43 Lieutenants "Wheels" Lyon (inside) and "Gabby" Gabriel (in lead aircraft) climbing for altitude in their T-38As on ACM mission with CVW-6 aircraft at MCAS Yuma, Ariz., last January.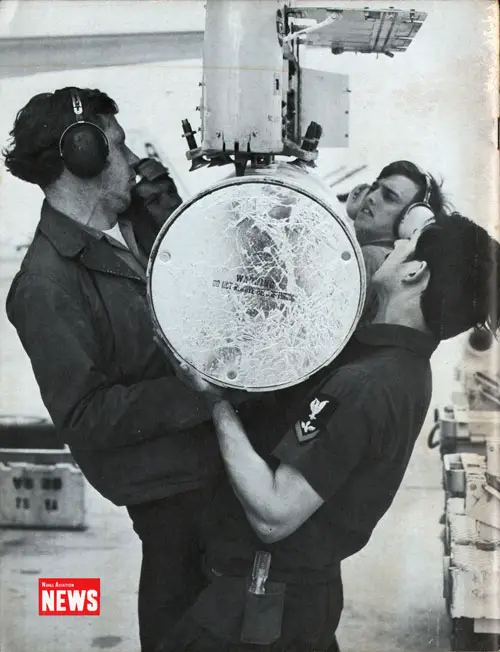 Back, PH1(AC) Art LeGare photographed a VS-28 ordnance crew loading a rocket pod on a squadron S-3 during the same Yuma deployment. (Story begins on page 8.) Here, AE3 Terry Neuman and AD1 Lonnie Kinderman of HC-3 (see pages 30 and 31) inspect tail rotor on squadron Sea Knight at NAS North Island, Calif. Scott Day took the picture.
NAVAL AVIATION NEWS

FIFTY-NINTH YEAR OF PUBLICATION

Vice Admiral Frederick C. Turner
Deputy Chief of Naval Operations (Air Warfare)

Vice Admiral F. S. Petersen
Commander, Naval Air Systems Command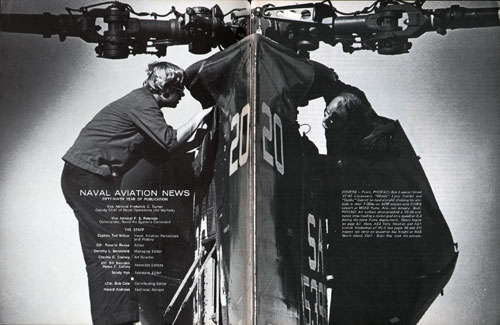 Captain Ted Wilbur Cdr. Rosario Rausa Dorothy L. Bennefeld

Charles C. Cooney

JOC Bill Bearden Helen F. Collins

Sandy Nye

STAFF

Head, Aviation Periodicals and History

Editor

Managing Editor Art Director

Associate Editors

Assistant _Editor

^

LCdr. Bob Cole Contributing Editor Harold Andrews Technical Advisor