Captain T. Stephens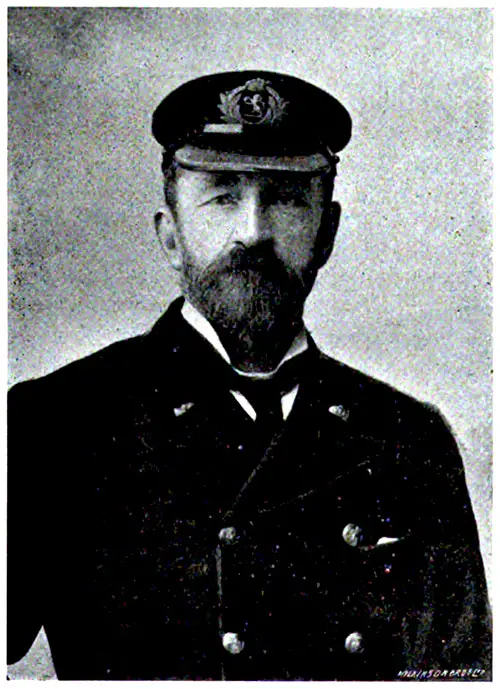 Captain T. Stephens, Cunard Captains and Chiefs, 1905. GGA Image ID # 12eb8b68e3
CAPTAIN T. STEPHENS, of the Umbria, has been in the Cunard service for 30 years. He was bred to the sea. His father was a famous commander in the Australian trade, and, in common with all true sailors, the son commenced his sea training aboard a sailing ship.
He mounted the ladder until he gained the command of one of those graceful and speedy tea clippers whose wonderful races home from the China Seas were the marvel of the period.
When he joined the Cunard fleet, he had a spell as chief officer on the Atlantic routes, and was given his first command, the British Queen, in 1887. Afterwards, he commanded, in turn, vessels of the Line in the Mediterranean, the Boston, and the New York services.
He took the Ivernia, the splendid steamer of 14,280 tons, on her maiden trip in I900. During his service as master in various ships, he has to his credit a number of gallant rescues at sea.
It was while he held command of the Etruria, in 1902, that his ingenuity triumphed over a disaster to the ship's rudder, a clever jury contrivance being successfully rigged and utilized to steer the vessel to port. Captain Stephens has sailed practically in every sea and every clime.