Captain R. D. Munro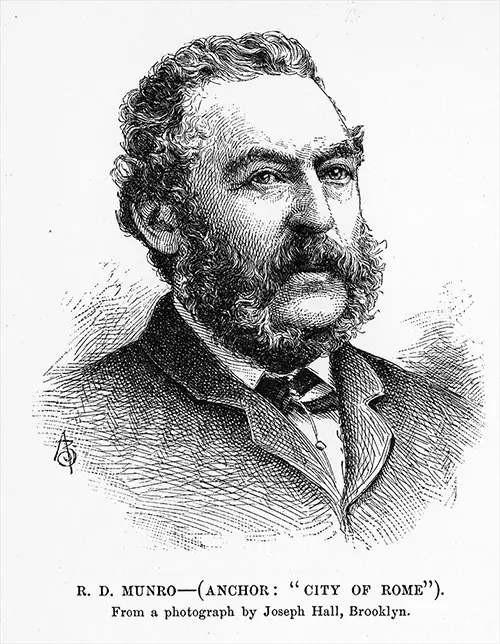 R. D. MUNRO-(ANCHOR "CITY OF ROME"). From a photograph by Joseph Hall, Brooklyn. GGA Image ID # 12e9275c1d
Captain R. D. Munro is Commodore of the Anchor Line fleet, and commander of that great ship the City of Rome, which has grown to be known as the Leviathan of the Atlantic. His is the only vessel of the line which sails between Liverpool and New York. Glasgow is the home port of all the other Anchors.
A Voyage Commanded by Captain R. D. Munro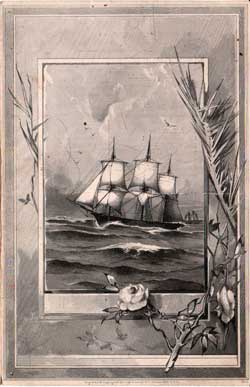 Steamship Line: Anchor Steamship Line
Class of Passengers: Saloon
Date of Departure: 23 August 1884
Route: Liverpool to New York
Commander: Captain R. D. Munro
Munro is a veteran. He is sixty or thereabouts, although he doesn't look it, which is all the more surprising when one thinks that for nearly a half - century the Atlantic has been hurling her biting winds and salty spray in the old tar's face. Like all the Anchor's commanders, he is a Scotchman.
He can say a funny thing in a funny way, but is not so fond of getting convivial spirits about him and reeling off yarns by the yard as some of his countrymen. His line inclines rather to the ladies, to whom he devotes himself when off watch. He has crossed the sea about five hundred times.