Captain E. G. Lott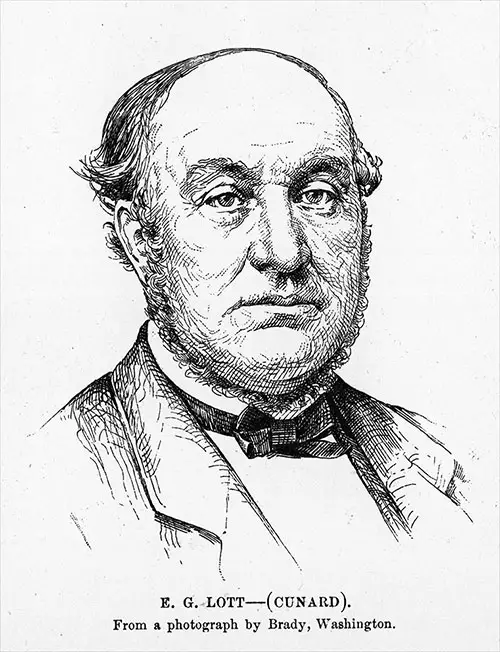 E. G. Lott--(Cunard Line). From a photograph by Brady, Washington. GGA Image ID # 12e7c655ce
Captain E. G. Lott, another veteran officer of the Cunard Line, but now retired from service, was never harsh-spoken like Captain Judkins, but seemed almost equally averse to mingling with his passengers. He was a jolly-looking man, and usually wore a pleasant smile, which frequently emboldened passengers to address him.
"I tried it once," said an Englishman who has crossed the sea many times. "I thought I was drifting into the Gulf Stream, but I found I had struck an iceberg."
Captain Lott once had the terrible misfortune of running down a ship in a fog, causing the loss of many lives. He had always been a careful man, but that calamity made him even more so, and lie has been known to stay on deck constantly, never getting a moment's sleep for two days.