Navy Boot Camp Book 1981 Company 118 The Anchor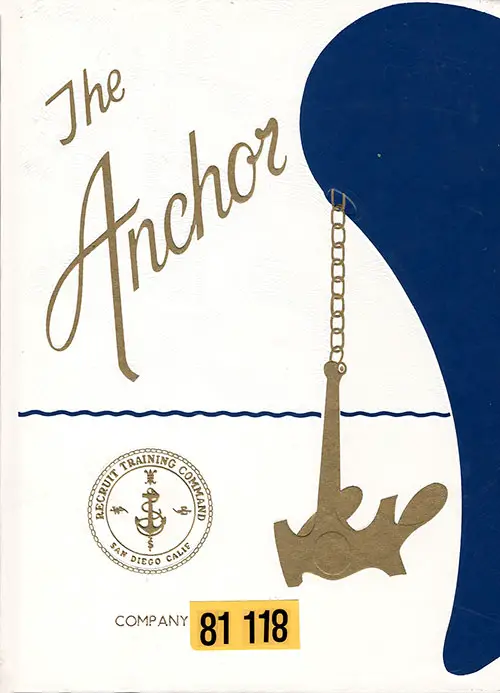 Front Cover, The Anchor 1981 Company 118, Navy Boot Camp Yearbook. GGA Image ID # 1ae3d0b87f
Roster and Photos for Recruit Company 118 for 1981, United States Naval Training Center, San Diego, California. Company Commander: D. Worrell, NC1. 75 Men Graduated. Training Dates Not Reported.
Company 81-118 Honors
1st, 2nd, 3rd Week Barracks Efficiency Award
1st, 3rd Week Academic Efficiency Award
1st Week Athletic Efficiency Award
Company 81-118 Leadership
Division #6 Officer: CW04 D. D. Ritchie
Company Commander: D. Worrell, NC1
Company 81-118 Recruit Roster
C. P. LONG, Auburn, CA, Recruit Chief Petty Officer, Honorman
J. T. CAMPBELL, Gold Beach, OR, RPO1
W. J. McCLAIN, Santa Rosa, CA, Yeoman
J. L. CHAPP Scottsdale, AZ, Master At Arms
Adam, James L., Westminster, Colo.
Alfonso, George E., San Diego, Calif.
Allgood, Scott A., Colorado Springs, Colo.
Annexstad, Thomas A., Dickinson, Texas
Aparicio, Robert A., Tucson, Ariz.
Arnold, Charles V., N. Little Rock, Ark.
Barnett, David, Libby, Mont.
Bartlett, Russell D., El Paso, Texas
Brown, David C., Denver, Colo.
Buckalew, Roy R., Anchorage, Alaska
Campbell, James T., Jr., Colorado Springs, Colo.
Carroll, Martin E., Florence, Ariz.
Christenson, Theo M., Yuma, Ariz.
Coletti, James A., Steubenville, Ohio
Davis, St. Louis, Mo.
Degrado, Robert K., Modesto, Calif.
Denomy, Tracy, San Diego, Calif.
Durkil, Richard L., Scottsdale, Ariz.
Ehrlich, George M., Simi Valley, Calif.
Fetters, Alan M., Clarksville, Ark.
Foley, Joseph T.
Gentry, Tucson, Ariz.
Goodroad, Thomas Lewiston, Idaho
Gray, Dennis R., Klamath Falls, Ore.
Grijalva, Ruben, El Paso, Texas
Haag, Anthony R., Yuma, Ariz.
Hadnot, Joe N., Lufkin, Texas
Hamilton, Wayne, Alliance, Nebr.
Hansen, Thomas P., Tracy, Calif.
Harper, Dwight K., San Jose, Calif.
Hart, Victor D., Lyons, Colo.
Hirsch, Terry A., Marysville, Wash.
Honabach, David A., Phoenix, Ariz.
Johnson, Matthew L., Louviers, Colo.
Killin, Frank L., Spokane, Wash.
King, Samuel B., Valdosta, Ga.
Kuhl, Texas City, Texas
Kyle, Kevin T., San Diego, Calif.
Lamacchia, James E., Wespenia, Calif.
Lassen, Jeffrey D., Hayward, Calif.
Livesay, Donald W., Lindsay, Calif.
McCowan, Bruce A., Odessa, Texas
McNear, John, Cornelius, Ore.
McTavish, John M., Hillsboro, Ore.
Mills, James A., Jr. Big Spring, Texas
Moser, William, Hamilton, Texas
Myers, Brett N., Reno, Nev.
Olsen, Timothy J., East Moline, Ill.
Platz, Michael L., Pensacola, Fla.
Poblador, Jerome, Guam
Redding, Kenneth E., Merced, Calif.
Reddington, Patrick M., Prescott, Ariz.
Riske, Mark J., Fremont, Calif.
Romero, John D., Santa Fe, N. M.
Smith, Stephen E., Houston, Texas
Stanfel, Peter M., San Francisco, Calif.
Stanford, Charles H., Rockford, Ill.
Tannahill, Terry W., Lewiston, Idaho
Thomas, Jan K., Wapwallopen, Pa.
Urban, Stephen D., Portland, Ore.
Wakeland, James R., St. Louis, Mo.
Wirsching, Russell L., Great Falls, Mont.
Woodson, Gregory, St. Louis, Mo.
Zelenka, Robert E., Helena, Mont.
Quinn, Houston, Texas
Hagne, Brandon, S. Dak.
Park, Japan
Seidl, Belfast, Maine
Benton, Hawthorne, Calif.
Waite, Indio, Calif.
Boyer, John Longmont, Colo.
Navy Boot Camp Recruit Photos - Company 81-118
Recruit Life Images Include Commissioning, Calisthenics, Clothing Issue, Inoculations, Haircuts, Infantry Drill, Damage Control, Miscellaneous Recruit Scenes, Barracks Life, Company 118 Sweethearts, Honored Seaman Recruits, Graduation Day, Officers, and Passing in Review.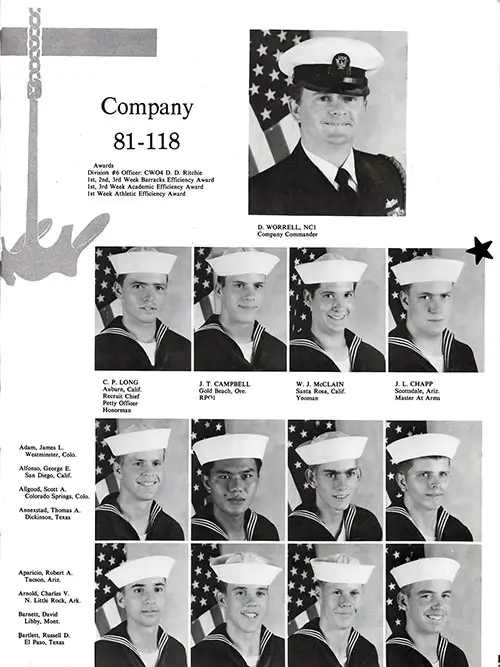 Company 81-118 San Diego NTC Recruits, Page 1. GGA Image ID # 1ae3db6d48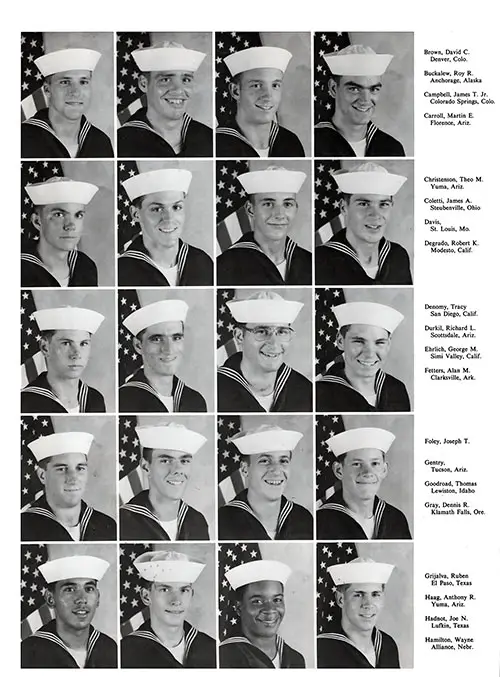 Company 81-118 San Diego NTC Recruits, Page 2. GGA Image ID # 1ae41b2396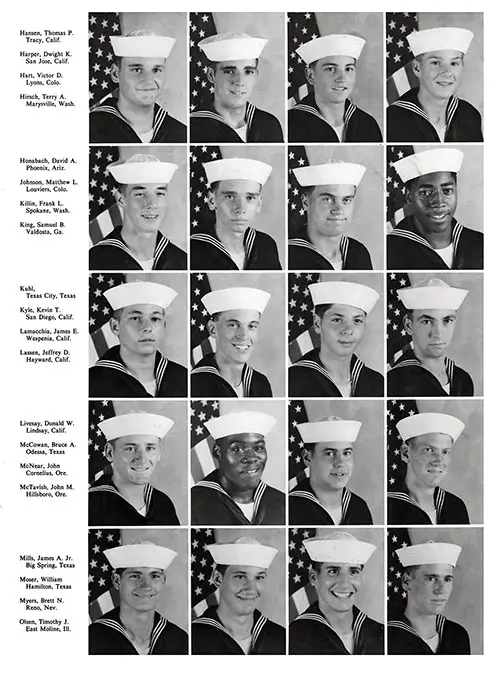 Company 81-118 San Diego NTC Recruits, Page 3. GGA Image ID # 1ae54aa386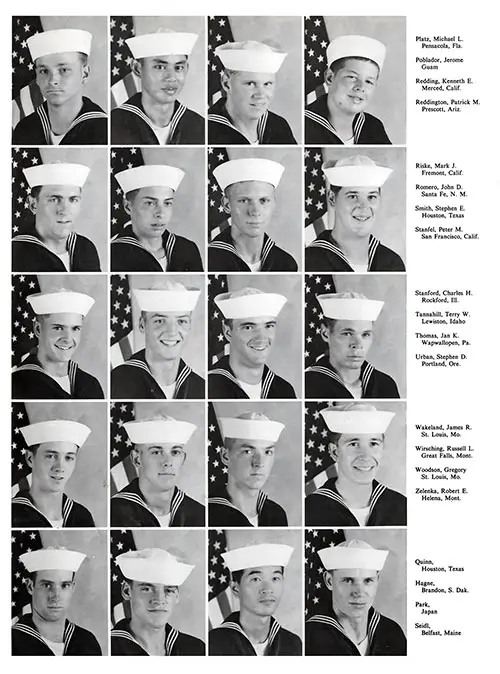 Company 81-118 San Diego NTC Recruits, Page 4. GGA Image ID # 1ae60ae7df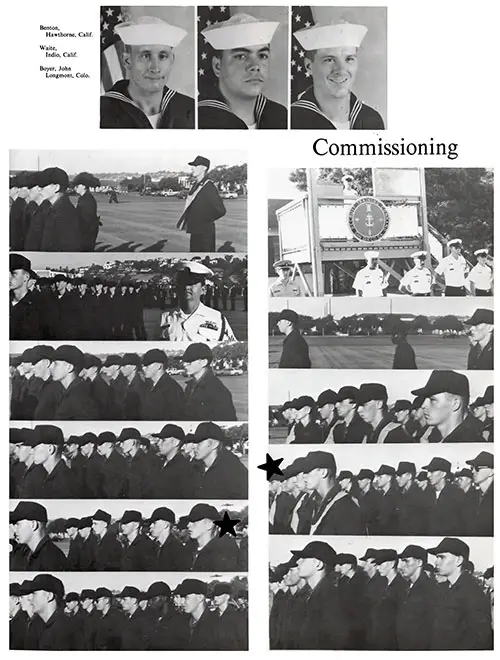 Company 81-118 San Diego NTC Recruits, Page 5. GGA Image ID # 1ae66defa7
Company 65-472 San Diego NTC Recruits, Page 6. GGA Image ID # 1ae67b4c21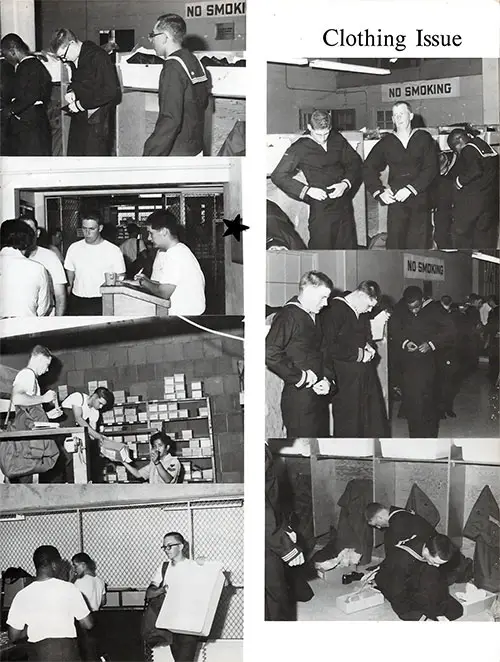 Company 65-472 San Diego NTC Recruits, Page 7. GGA Image ID # 1ae6a0d560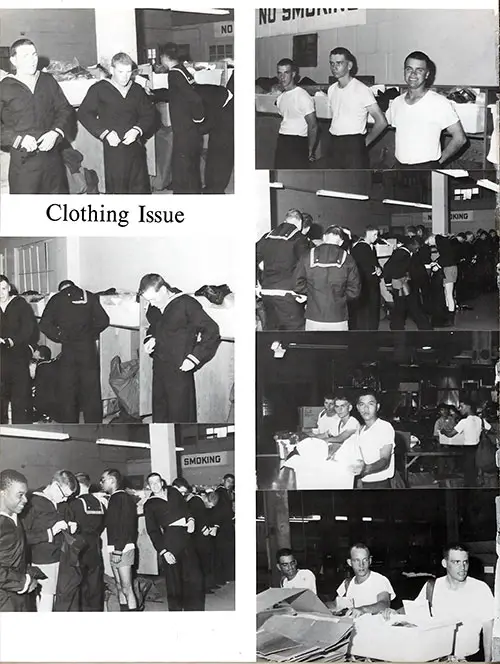 Company 65-472 San Diego NTC Recruits, Page 8. GGA Image ID # 1ae6be748d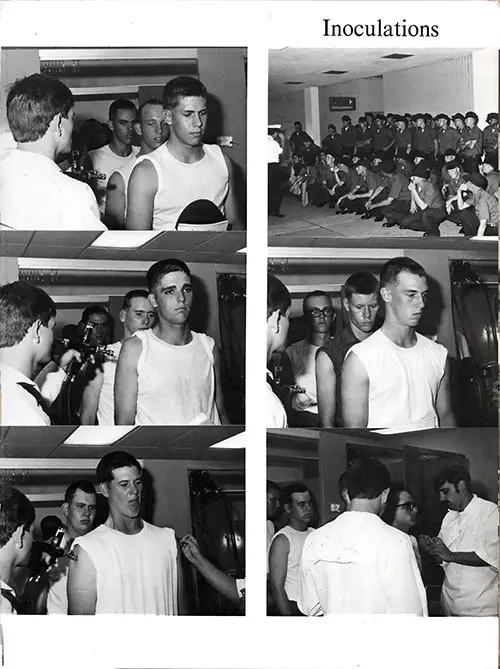 Company 65-472 San Diego NTC Recruits, Page 9. GGA Image ID # 1ae746ccb1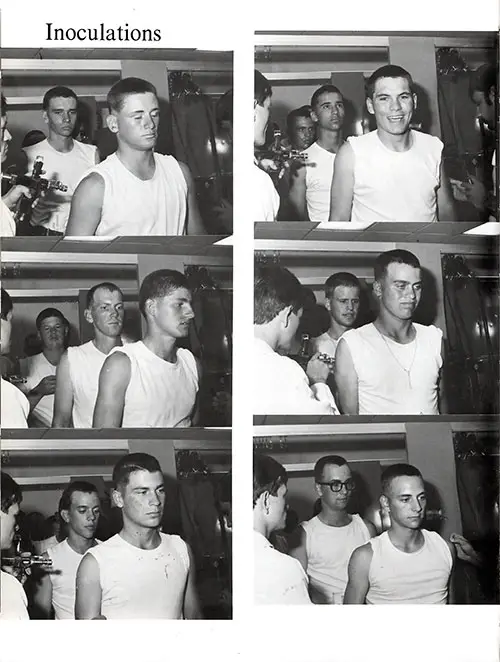 Company 65-472 San Diego NTC Recruits, Page 10. GGA Image ID # 1ae7e0166e
Company 65-472 San Diego NTC Recruits, Page 11. GGA Image ID # 1ae8013b28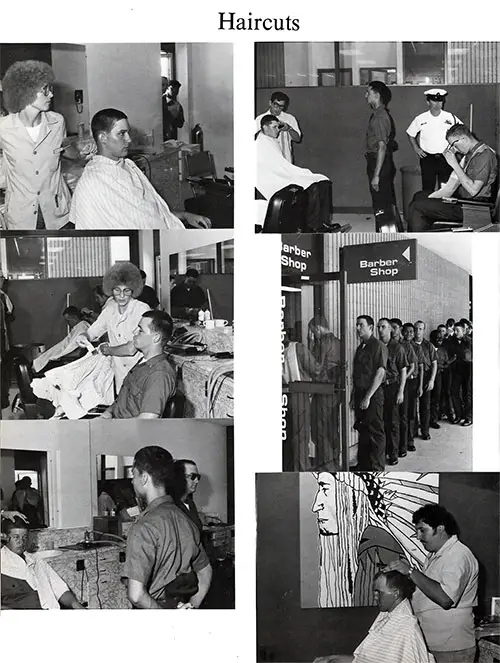 Company 65-472 San Diego NTC Recruits, Page 12. GGA Image ID # 1ae85e4e48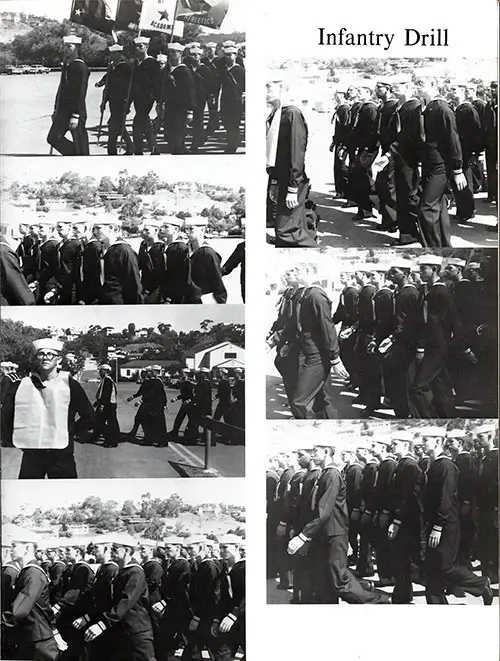 Company 65-472 San Diego NTC Recruits, Page 13. GGA Image ID # 1ae8642216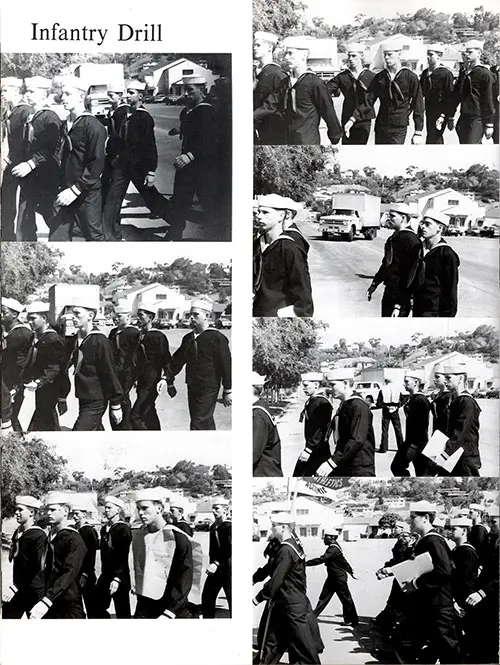 Company 65-472 San Diego NTC Recruits, Page 14. GGA Image ID # 1ae879d1d4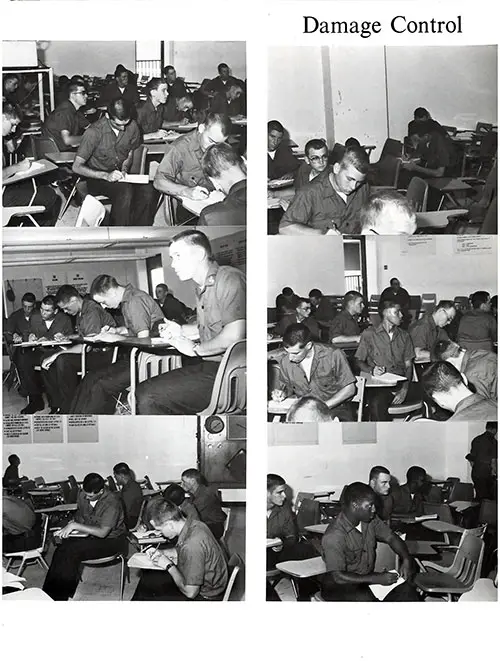 Company 65-472 San Diego NTC Recruits, Page 15. GGA Image ID # 1ae8964231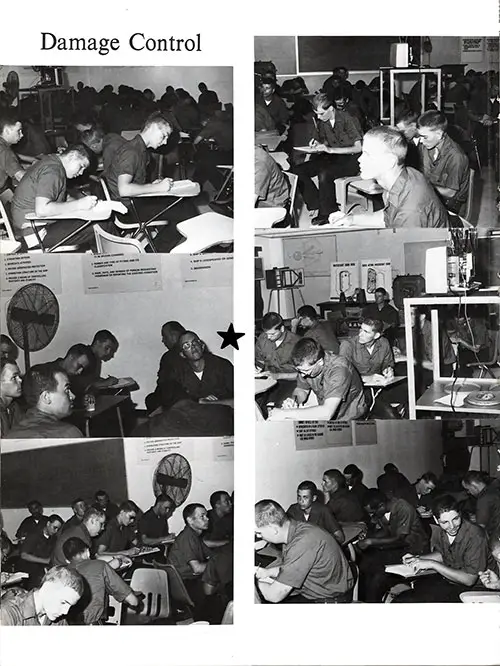 Company 65-472 San Diego NTC Recruits, Page 16. GGA Image ID # 1ae89cae34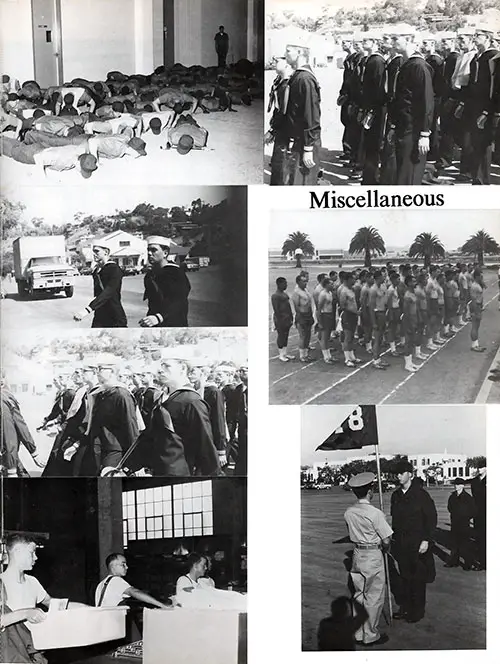 Company 65-472 San Diego NTC Recruits, Page 17. GGA Image ID # 1ae8c4cc68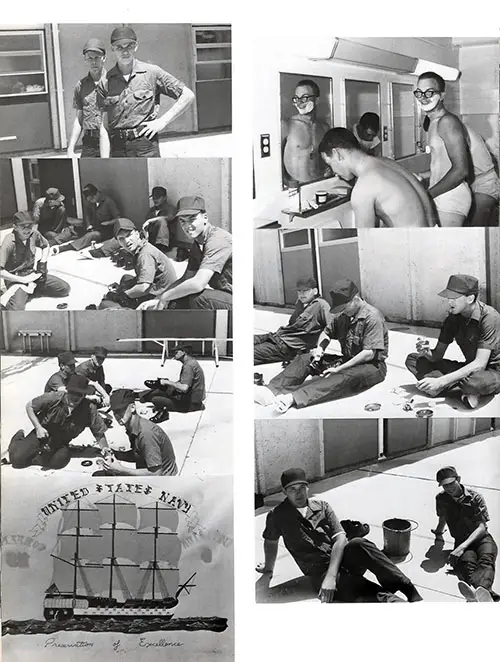 Company 65-472 San Diego NTC Recruits, Page 18. GGA Image ID # 1ae8ef9033
Company 65-472 San Diego NTC Recruits, Page 19. GGA Image ID # 1ae8fbef88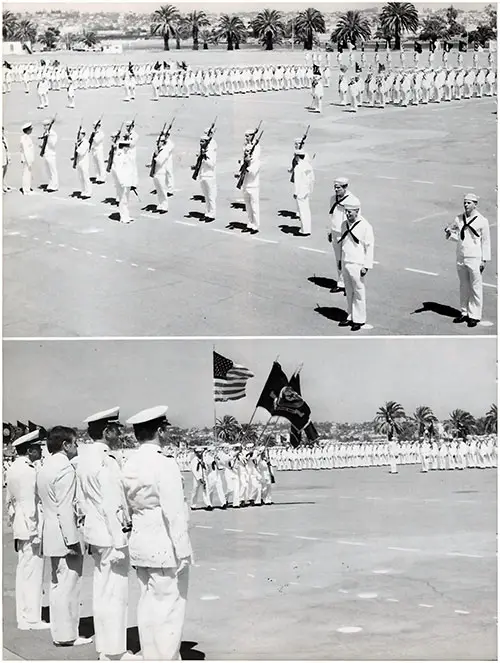 Company 65-472 San Diego NTC Recruits, Page 20. GGA Image ID # 1ae9154a22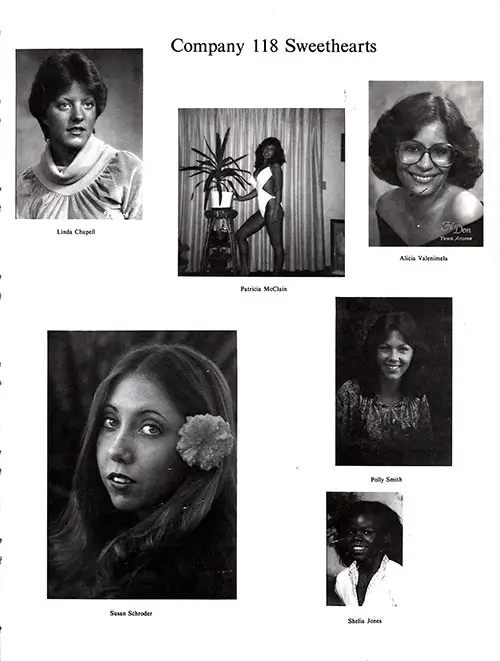 Company 65-472 San Diego NTC Recruits, Page 21. GGA Image ID # 1ae920490f
Top Row: Linda Chapell, Patricia McClain, Alicia Velenimela
Left: Susan Schroder
Right: Polly Smith, Sheila Jones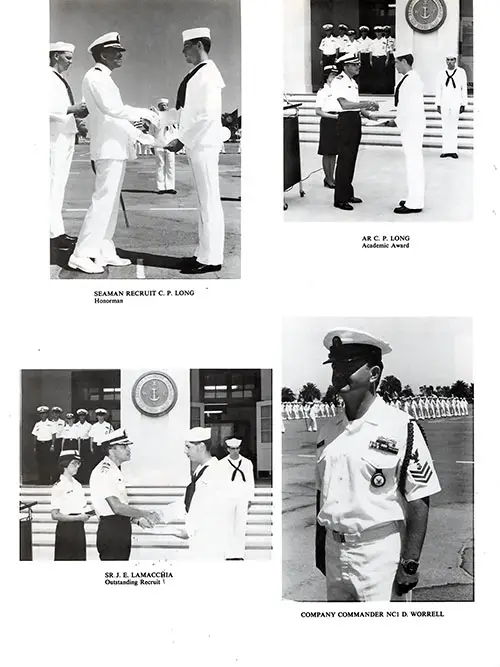 Company 65-472 San Diego NTC Recruits, Page 22. GGA Image ID # 1ae922260f
Top Left: Seaman Recruit C. P. Long Honorman
Top Right: AR C. P. Long Academic Award
Bottom Left: SR J. E. Lamacchia Outstanding Recruit
Bottom Right: Company Commander NC1 D. Worrell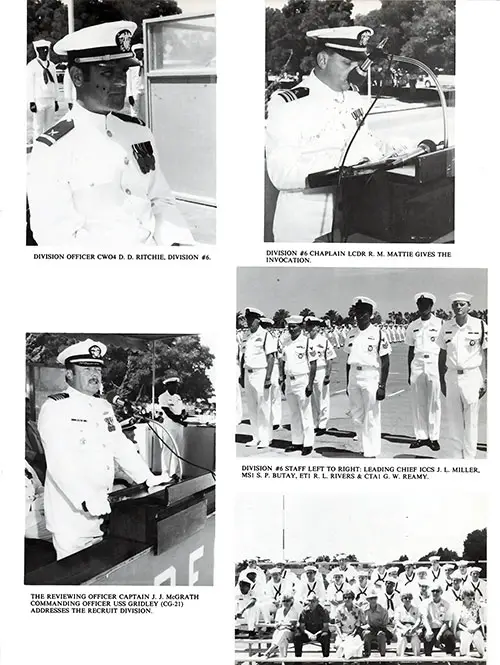 Company 65-472 San Diego NTC Recruits, Page 23. GGA Image ID # 1ae93e6f1f
Top Left: Division Officer CW04 D. D. Ritchie, Division #6.
Top Right: Division #6 Chaplain LCDR R. M. Mattie Gives the Invocation.
Bottom Left: The Reviewing Officer Captain J. J. McGrath Commanding Officer USS Gridley (CG-21) Addresses the Recruit Division.
Middle Right: Division #6 Staff Left to Right: Leading Chief ICCS J. L. Miller, MS1 S. P. Butay, ET1 R. L. Rivers & CTA1 G. W. Reamy.
Bottom Right: No Caption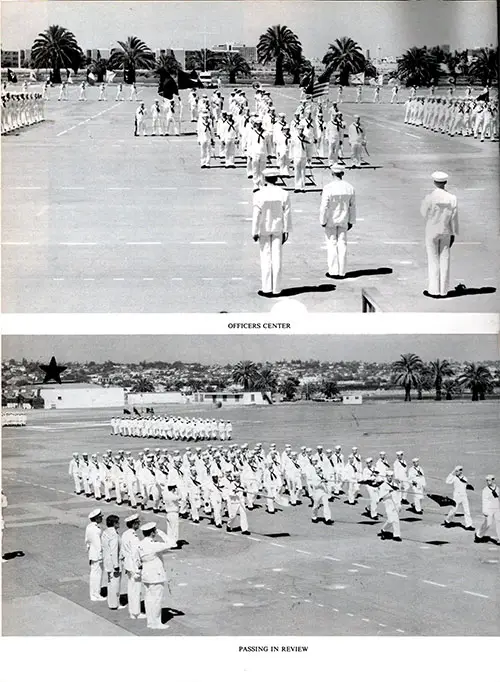 Company 65-472 San Diego NTC Recruits, Page 24. GGA Image ID # 1ae95341d2
Top: Officers Center
Bottom: Passing in Review
NTC Book Images Contributed by Allan R. Dahmer & Dan Murphy 2022