Navy Boot Camp Book 1960 Company 408 The Anchor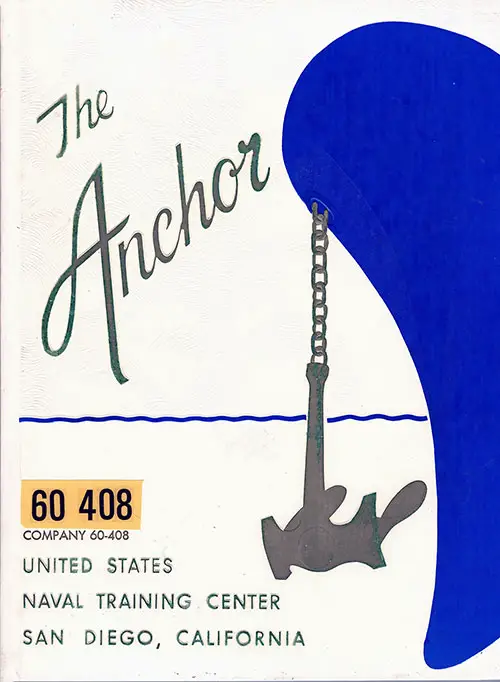 Front Cover, The Anchor 1960 Company 408, Navy Boot Camp Yearbook. GGA Image ID # 1acd1345c9
Roster and Photos for Recruit Company 408 for 1960, United States Naval Training Center, San Diego, California. Company Commander: Wilbur M. Young, SF1. 75 Men Graduated 26 September 1960.
Company 60-408 Organization and Schedule
Commenced Training: Not Stated
Completed Training: 26 September 1960
Company 60-408 Leadership
Battalion Commander: W. L. Jolly, Chmach, W4
Company Commander: Wilbur M. Young, SF1
Company 60-408 Recruit Roster
Arcin Mere, Recruit Chief Petty Officer
Thomas H. Conwell, Honorman
Aleman, Michael P.
Anderson, Bruce
Baldwin, Roger W.
Baer, Fillmore C.
Bourne, Edwin J.
Brown, Frank T. , Jr.
Brewer, Larry D.
Brown, Michael D.
Clark, Doc A. , Jr.
Currey, Raymond L.
Davit, Darrel C.
Dean, John J.
Dorlon, Louis R.
Drury, Rodney W.
Eddy, Kennith E.
Ellison, Jay R.
Estrada, Joe P.
Fifer, William W.
Geben, Thomas F.
Gilbert. L H. , Jr.
Graham, Sherman C.
Gray, Robert D.
Hagen, Raymond D.
Harlow, Wayne C.
Hairington, D. E.
Hopklm, D. F., Jr.
Hoadlcy, John P.
Horn, Edward C.
Howard, Frank H.
Hron, Robert J.
Huie, Thomas B.
Jensen, Dennis E.
Jones, James R.
Klein, James C.
Kopf, Marvin N.
Kroonemeyer, K. E.
Lambeth, George R.
Lummus, Donald R.
Mangusso, C. D.
Miller, Dclvis G.
Miles, Donald R.
Mistier, W. G.
Morse, Ronald W.
Morris, Roger D.
Nelson, Fred A.
Pentecost, R. L.
Pentland, Clyde D.
Piert, Dennis L.
Preston, Joseph L.
Reeves, Joe
Rimpley, A. V., Jr.
Rogers, Wesley L.
Rose, Richard J.
Sands, William W.
Sawyer, Charles J.
Scott, Douglas D.
Schmidt, M. E.
Sellers, Joe R.
Shank, Larry O.
Silva, Joseph A.
Thompson, R. R.
Ueckert, Harold W.
Uhl, Don C.
VanMeter, K. P.
Vanden, E. P., Jr.
Villanueva, J. A.
Ward, Russell J.
Waddell, Wilbur C.
Wettstone, T. A.
Wietel, L. D.
Wilcken, Carl H.
Wingfield, W. G.
Witzke, George D.
Navy Boot Camp Recruit Photos - Company 60-408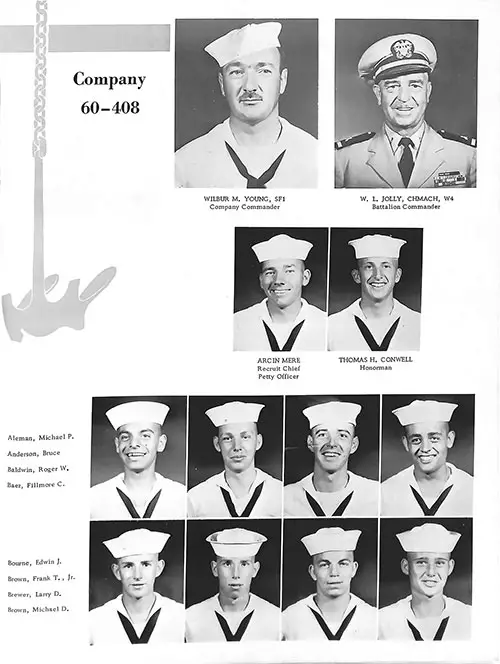 Company 60-408 San Diego NTC Recruits, Page 1. GGA Image ID # 1acd4caf65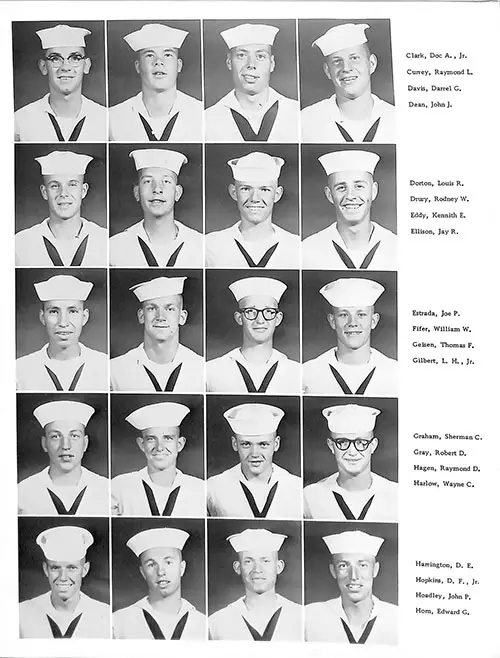 Company 60-408 San Diego NTC Recruits, Page 2. GGA Image ID # 1acd6a56d5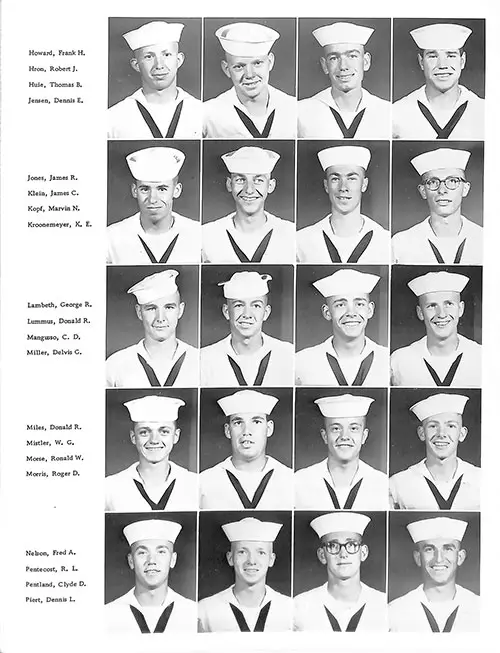 Company 60-408 San Diego NTC Recruits, Page 3. GGA Image ID # 1acd811dd9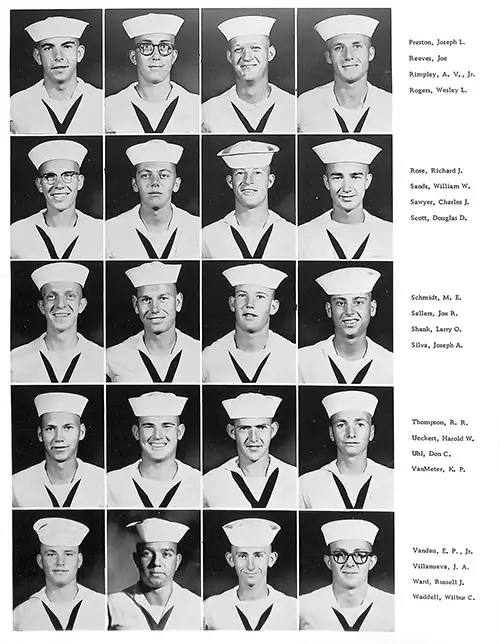 Company 60-408 San Diego NTC Recruits, Page 4. GGA Image ID # 1acd89ef9b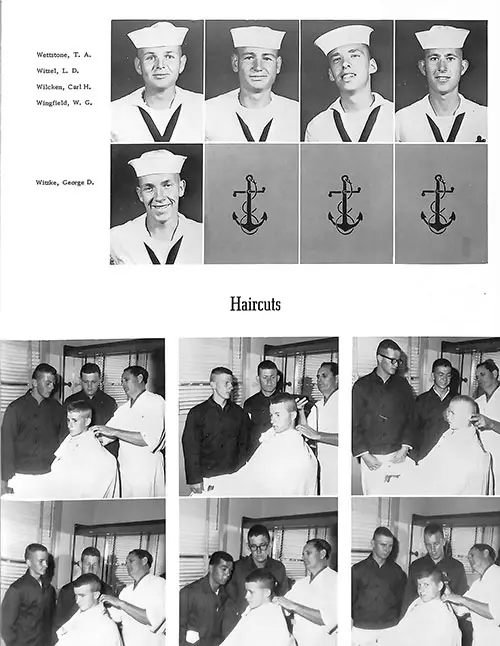 Company 60-408 San Diego NTC Recruits, Page 5. GGA Image ID # 1acdcda9c3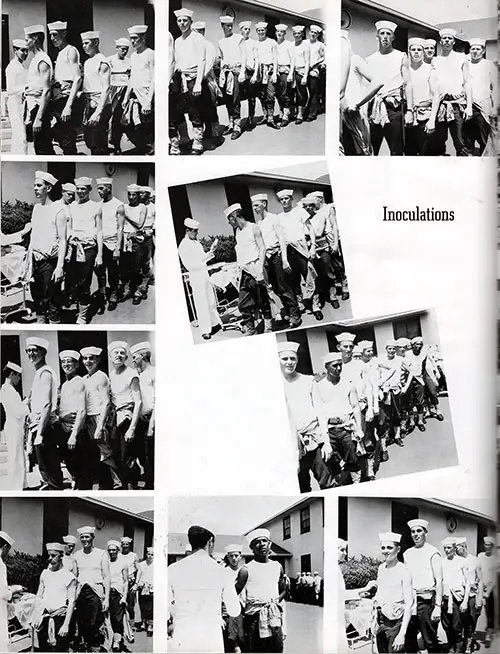 Company 65-472 San Diego NTC Recruits, Page 6. GGA Image ID # 1ace764230
Company 65-472 San Diego NTC Recruits, Page 7. GGA Image ID # 1acfbc6644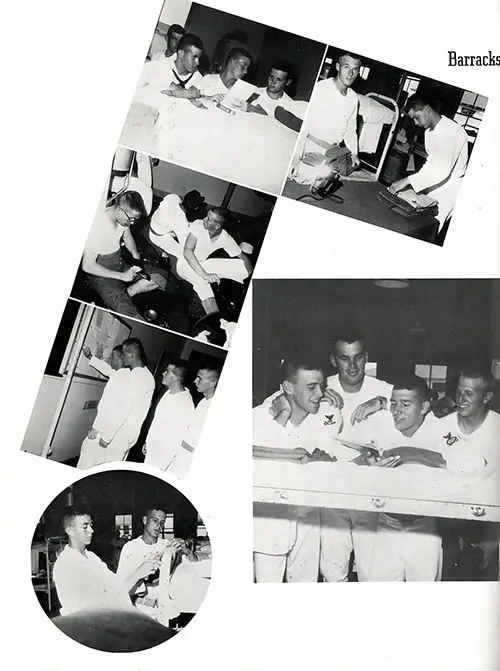 Company 65-472 San Diego NTC Recruits, Page 8. GGA Image ID # 1ad0553a4e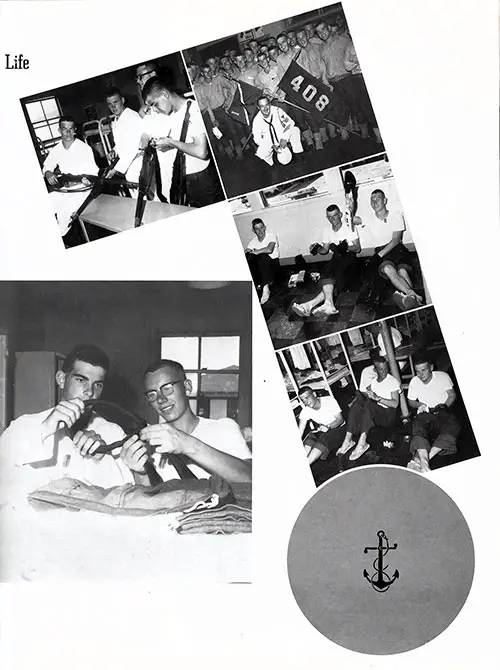 Company 65-472 San Diego NTC Recruits, Page 9. GGA Image ID # 1ad05966b6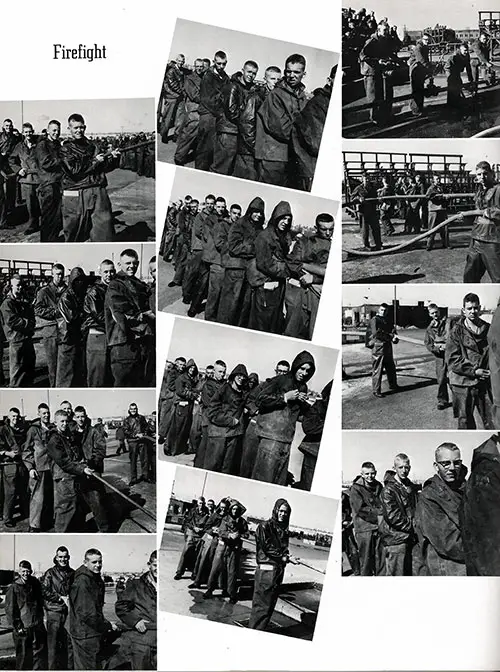 Company 65-472 San Diego NTC Recruits, Page 10. GGA Image ID # 1ad0b51a88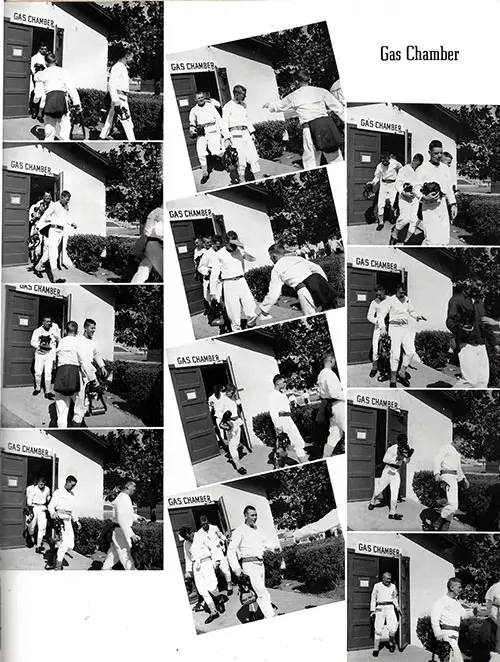 Company 65-472 San Diego NTC Recruits, Page 11. GGA Image ID # 1ad0b64817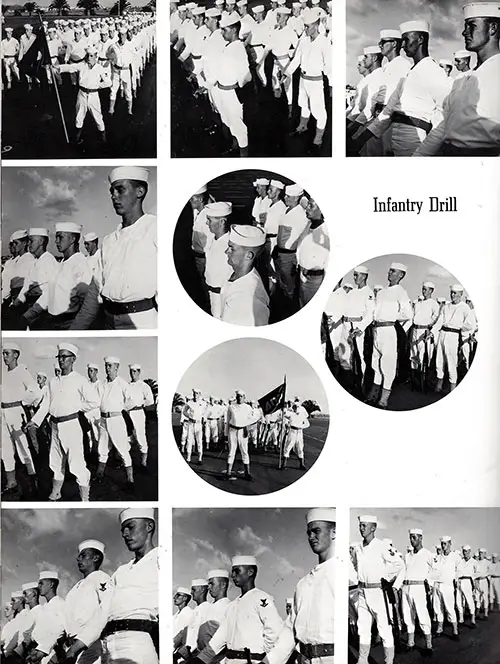 Company 65-472 San Diego NTC Recruits, Page 12. GGA Image ID # 1ad120d8cc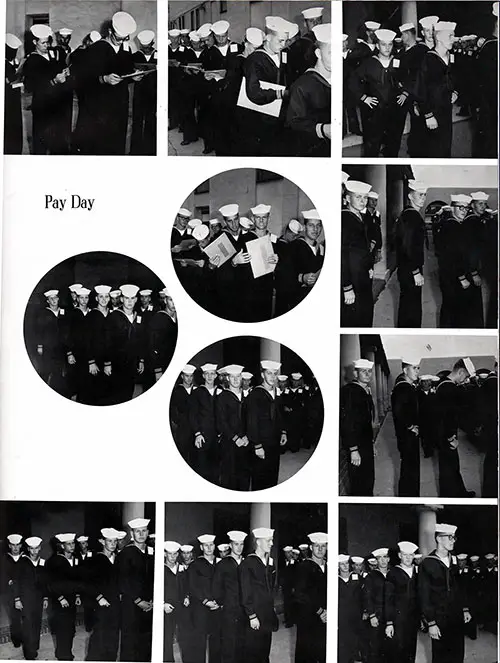 Company 65-472 San Diego NTC Recruits, Page 13. GGA Image ID # 1ad1548f3b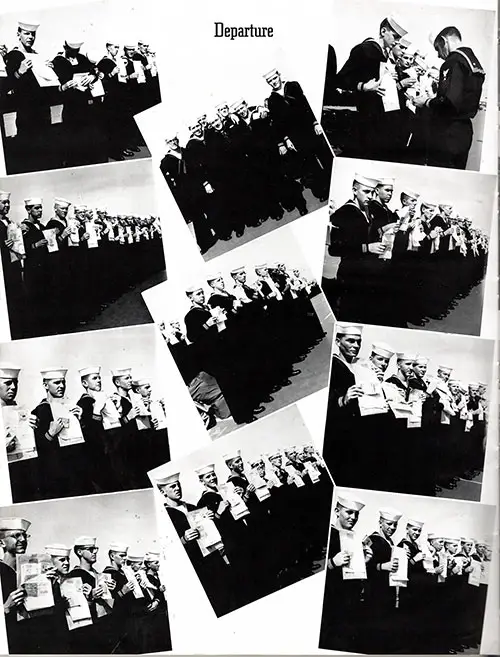 Company 65-472 San Diego NTC Recruits, Page 14. GGA Image ID # 1ad1894ea6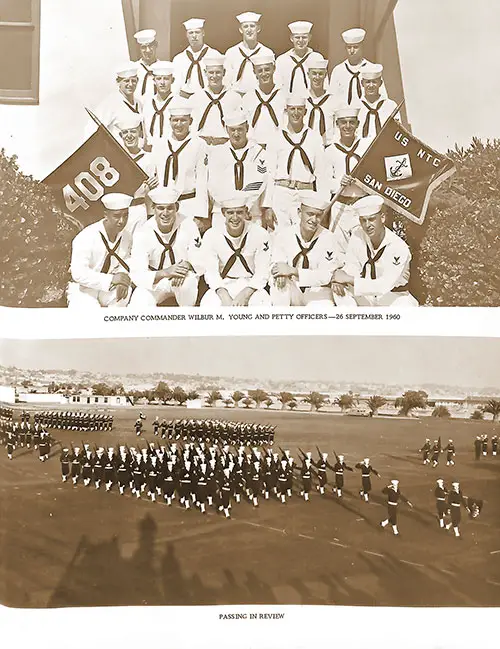 Company 65-472 San Diego NTC Recruits, Page 15. GGA Image ID # 1ad18a57d7
Company Commander Wilbur M. Young and Petty Officers—26 September 1960
Passing in Review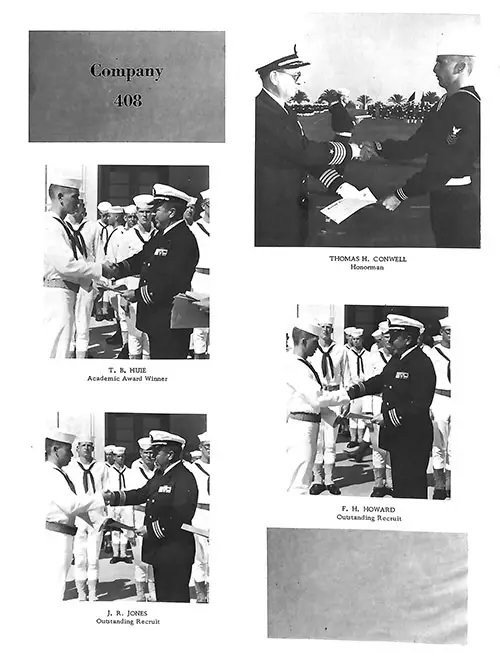 Company 65-472 San Diego NTC Recruits, Page 16. GGA Image ID # 1ad1a5e47e
Clockwise, from the top:
THOMAS H. CONWELL, Honorman
F. H. HOWARD, Outstanding Recruit
J. R. JONES, Oustanding Recruit
T. B. HUIE, Academic Award Winner
NTC Book Images Contributed by Allan R. Dahmer & Dan Murphy 2022