Royal Netherlands Steamship Company (KNSM) History and Ephemera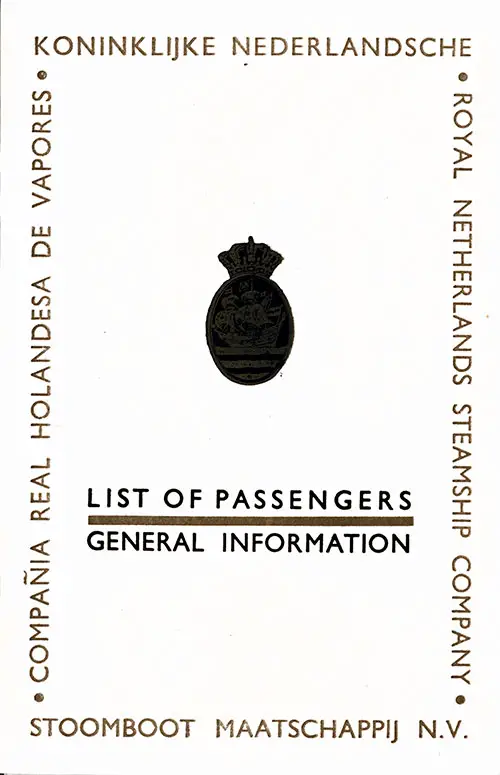 Koninklijke Nederlandsche Stoomboot Maatschappij, Amsterdam (KNSM ) / Royal Netherlands Steamship Co.
This long established Dutch shipping company was one of the really great Caribbean, Central American and South American traders with a very big fleet. Koninklijke Nederlandsche Stoomboot Maats (KNSM) was founded on 1st October 1856 by a group of Dutch entrepreneurs. KSNM provided cargo and passenger services from Northern Europe to the West Indies, Central and South America.
Documents in the Archives