RMS Asturias Archival Collection
Asturias (1908) Royal Mail Line (British)
Built by Harland & Wolff, Ltd., Belfast, Ireland. Tonnage: 12,015. Dimensions: 520' x 62'. Twin-screw, 16 1/2 knots. Quadruple expansion engines. Two masts and one funnel. Renamed: Arcadian (1923). Fate: Scrapped in 1933. Running mates: Amazon, Aragon, Araguaya and Avon.
Asturias (1925) Royal Mail Line (British)
Built by Harland & Wolff, Ltd., Belfast, Ireland. Tonnage: 22,071. Dimensions: 630' x 78' (655' o.l.). Twin-screw, 17 1/2 knots. Motorship. Modifications: Converted to steam turbines in 1934. Two masts and two funnels. Later had only a single mast and one funnel. As altered length was 641' (685' o.l.). Post War Service: After World War II was placed in service to Australia carrying emigrants. Fate: Scrapped in Great Britain, 1957. Sister ship: Alcantara.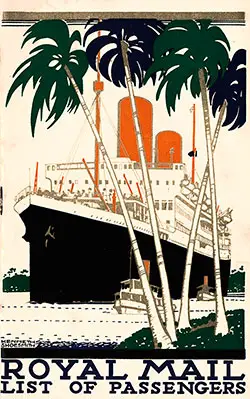 1935-06-01 SS Asturias Passenger List
Steamship Line: Royal Mail Lines
Class of Passengers: First and Second Saloon
Date of Departure: circa 1 June 1935 (Note 1)
Route: Southampton to Buenos Aires via London (Tilbury), Cherbourg, Boulogne-sur-Mer, Spain (Coruña Galicia, Las Palmas, Vigo), Portugal (Leixöes, Lisbon), Madeira, St. Vincent, Cape Verde Island, Brazil (Bahia, Pernambuco, Rio de Janeiro, Santos, São Paulo), Montevideo, Uruguay
Commander: Captain A. Purvis
Note 1: Passenger List did not provide departure date from Southampton - Only the Arrival date (18 June 1935) for Buenos Aires Argentina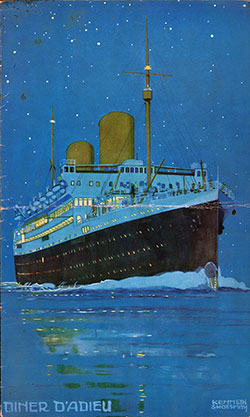 1935-08-22 RMS Asturias Farewell Dinner Menu
Vintage Farewell Dinner Bill of Fare and Music Program from 22 August 1935 on board the RMS Asturias of the Royal Mail Lines featured Scotch Grouse,  Smithane, Braised York Ham au Madère, and Canapé Charlemagne for dessert.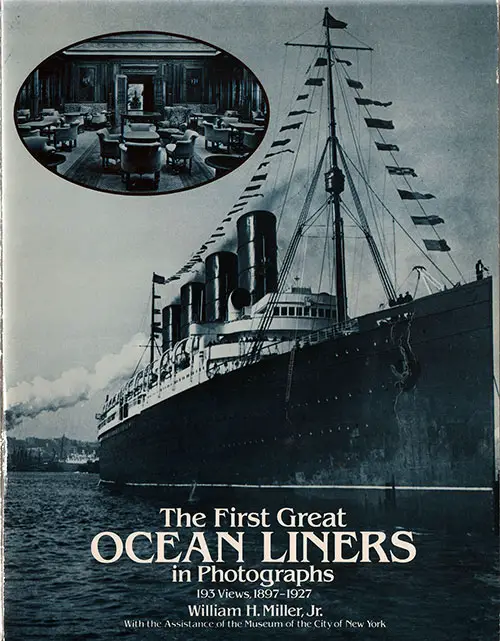 The First Great Ocean Liners in Photographs - 1983
Sumptuous volume recalls the glorious early years of elegant transatlantic travel. Over 190 historic photographs depict exterior and interior views of 101 great ocean liners, including the Virginian, Imperator, Vaterland, Bismarck, Lusitania, Mauretania, Balmoral Castle, Titanic, Olympic, Aquitania and dozens more. Full captions.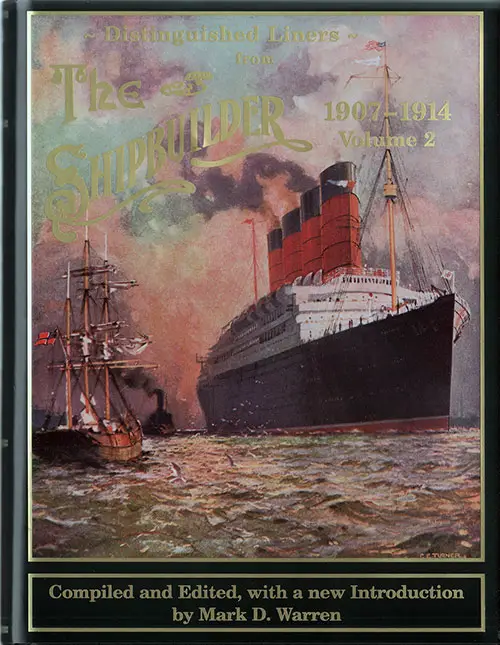 Distinguished Liners from The Shipbuilder - 1907-1914 Volume 2
Distinguished Liners, Volume 2 features 53 famous ships from 1907-1914. Read how the liners were constructed and launched. Lavishly illustrated, each carries many photographs, including the ships, their interiors, machinery, fittings, construction, and launching.