SS Assyria Archival Collection
Assyria (1908) Anchor Line.
Built by Frd. Krupp, Kiel, Germany. Tonnage: 8.300. Dimensions: 449' x 54'. Twin-screw, 13 knots. Two masts and one funnel. Ex-Ypiranga. Renamed: Colonial.
Ephemera for the SS Assyria available may include Passenger Lists, Menus, Brochures, Sailing Schedules, Route Maps, Photographs, and more.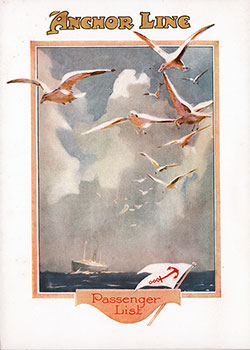 1922-08-26 RMS Assyria Passenger List
Steamship Line: Anchor Steamship Line
Class of Passengers: Cabin
Date of Departure: 26 August 1922
Route: Glasgow to New York via Moville
Commander: Captain C. E. F. Osborne, R.D., R.N.R.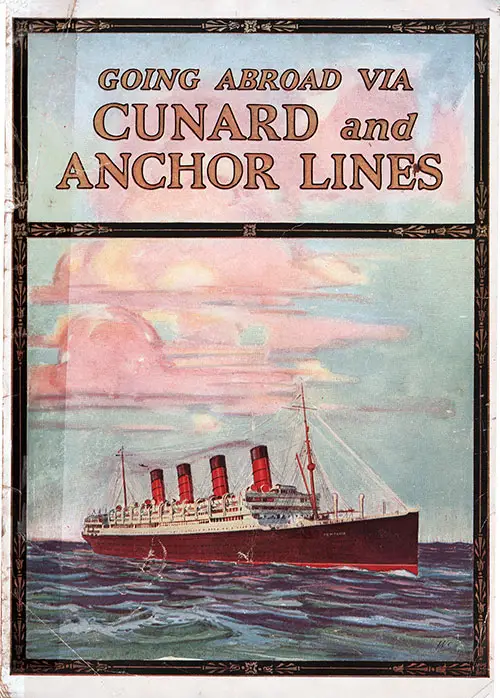 Going Abroad via Cunard and Anchor Lines - 1923
Excellent brochure from 1923 provides numerous photographs, the majority interior views of the many steamships in the fleets of the Cunard and Anchor Lines. Ships covered include Albania, Aquitania, Assyria, Berengaria, Cameronia, Carmania, Caronia, Columbia, Franconia, Laconia, Mauretania, Samaria, Saxonia, Scythia, Tuscania, Tyrrhenia, and "A" Class Ships. Additional features included Cold Buffets, Assorted Staterooms, and a large format Map of "Strange Lands and Foreign Ports Reached by Cunard and Anchor Passenger Services."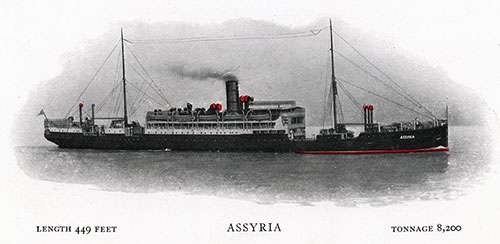 The RMS Assyria of the Cunard-Anchor Line. Length: 449 Feet; Tonnage: 8,000. Going Abroad, 1923. GGA Image ID # 1bcc3130c6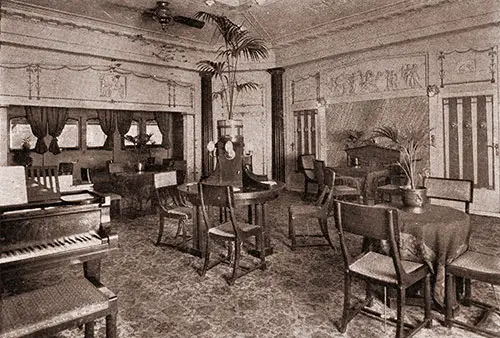 The Lounge on Assyria Has a Pleasant Air, Conducive to an Intimate and Family-like Enjoyment of Leisure. It Has the Quiet, Pleasant Atmosphere of a Family Hotel. Going Abroad, 1923. GGA Image ID # 1bcb8ac4c0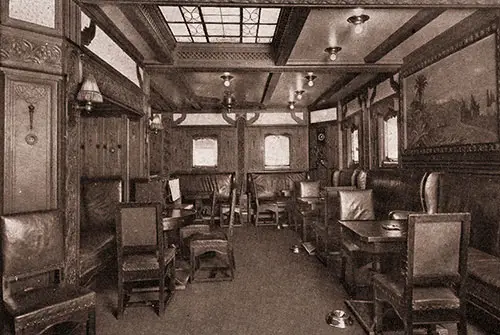 The Smoking Room on Assyria Is a Man's Room, with That Kind of Solid Handsome Furniture and That Air of Solid Comfort for Which Every Real Man Yearns Once in a While. Going Abroad, 1923. GGA Image ID # 1bcbb67d56