SS American Shipper Archival Collection
American Shipper (1920) American Merchant Lines.
Built by American International Shipbuilding Corp., Hog Island Penn. Tonnage: 7,430. Dimensions: 436' x 58'. Single-screw, 15 knots. Two masts and one funnel. Ex-Tours. Renamed: Ville de Mons. Torpedoed and sunk in September 1940. Sister Ships: American Banker, American Farmer, American Importer, American Merchant, American Trader and American Traveler.
Ephemera for the SS American Shipper available may include Passenger Lists, Menus, Brochures, Sailing Schedules, Route Maps, Photographs, and more.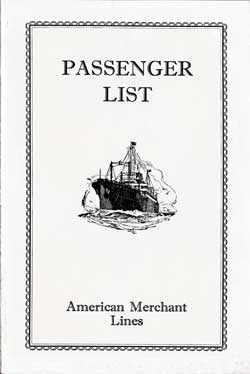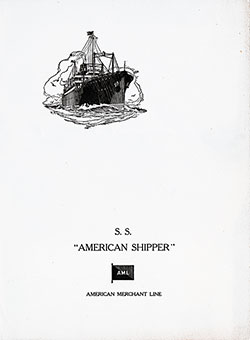 1929-05-24 SS American Shipper Dinner Menu
Vintage Dinner Bill of Fare from the SS American Shipper of the American Merchant Lines featured Broiled Fillet of Salmon, Shrimp Patties, Fricasse of Chicken with Noodles, Compote of Cherries with Rice, Prime Ribs of Beef, Saddle of Lamb, and Green Apple Pie à la Mode for dessert.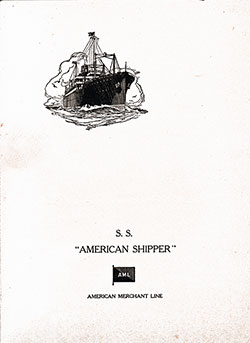 1929-05-26 SS American Shipper Dinner Menu
Vintage Farewell Dinner Bill of Fare from 26 May 1929 featured Chicken Liver Patties, Financiere, Roast Prime Ribs of Beef, and Ice Cream with French Pastries for dessert. Included List of Executive Officers and Autographs from Seven Dinner Guests.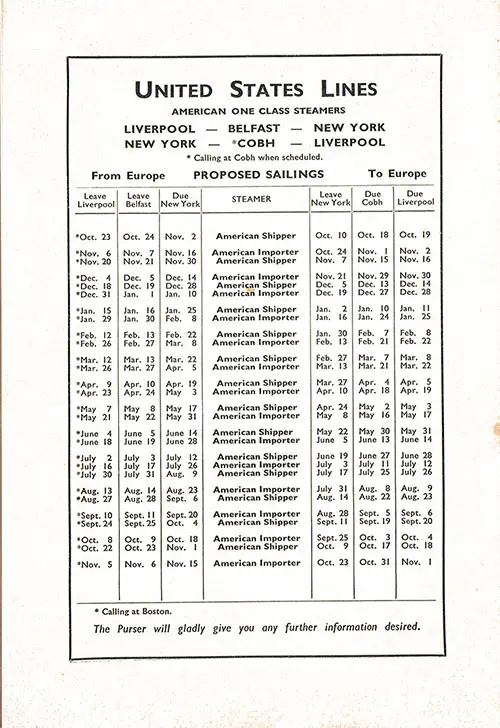 Sailing Schedule, Liverpool-Belfast-New York and New York-Cobh-Liverpool, 10 October 1936 to 15 November 1937. Ships Included the American Importer and American Shipper. SS Manhattan Passenger List, 21 October 1921. GGA Image ID # 1ea7a37d43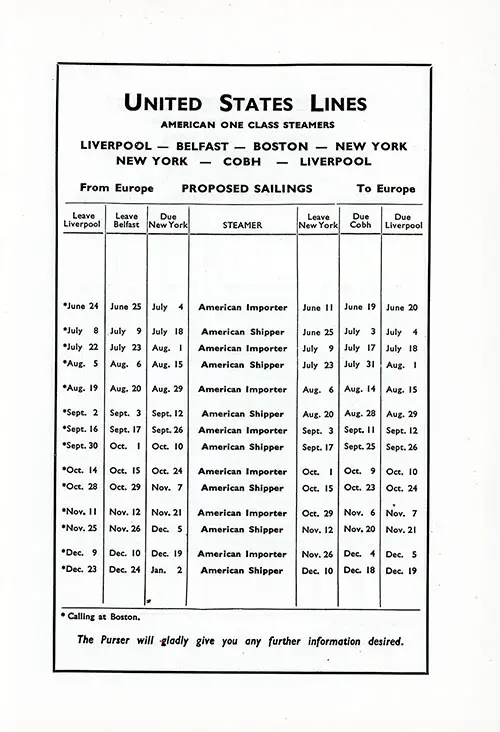 Sailing Schedule, Liverpool-Belfast-Boston-New York and New York-Cobh-Liverpool, from 11 June 1938 to 2 January 1939. Ships Included the American Importer and American Shipper. SS Manhattan Passenger List, 29 June 1938. GGA Image ID # 1ea9886d0a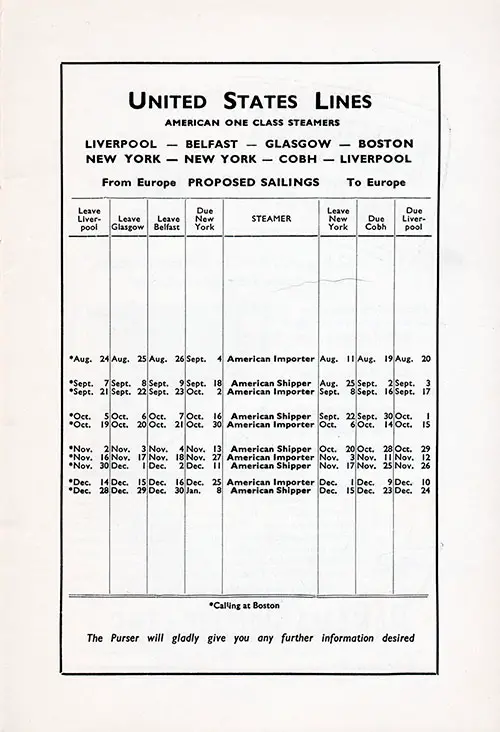 Sailing Schedule, Liverpool-Belfast-Glasgow-Boston and New York-Cobh-Liverpool, from 24 August 1939 to 8 January 1940. Ships Included the American Importer and American Shipper. SS Washington Passenger List, 22 August 1939. GGA Image ID # 1edfaa816b