RMS Albertic Collection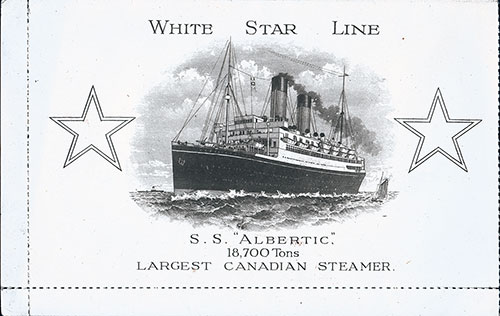 Albertic (1923) White Star Line.
Built by Weser Yard, Bremen. Tonnage: 18,940. Dimensions: 590' X 72'. Twin-screw, 16 knots. Two masts and two funnels. Note: Completed in 1920 and turned over to the British Controller of Shipping. Sold to the Royal Mail Line, who renamed her Ohio for use on their England to New York service. Later sold to the White Star Line. Ex-Munchen. Fate: Broken up by Japanese shipbreakers in 1934.
Ephemera for the RMS Albertic are available at the GG Archives, including Passenger Lists, Menus, Brochures, Event Programs, and more.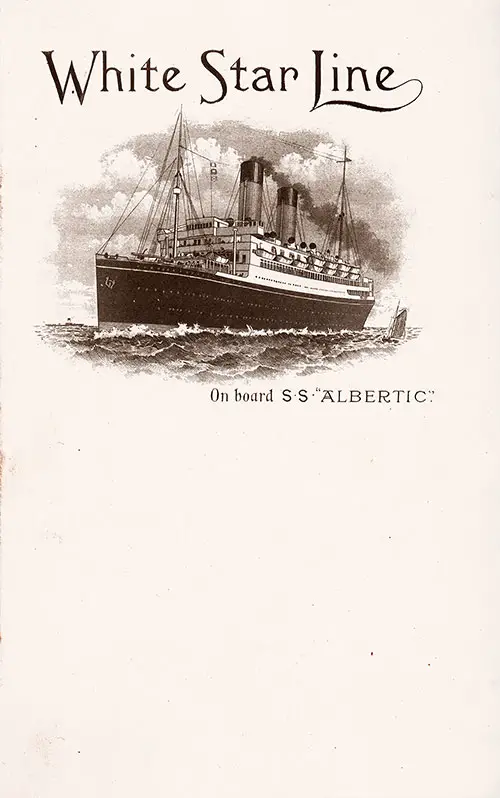 Stationery Letterhead for the White Star Line SS Albertic Containing a McCorquodale Fine Watermark, 1923. GGA Image ID # 1d640f7b18