SS Araguaya Collection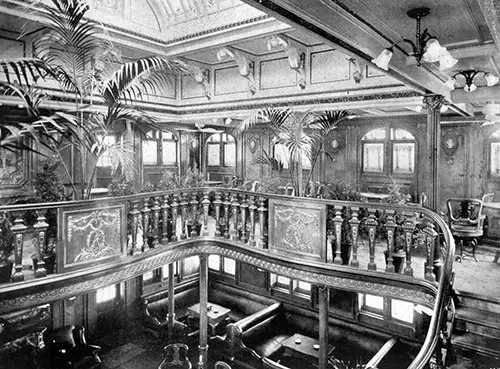 Card and Smoking Room, SS Araguaya of the Royal Mail Steam Packet Company (RMSP) circa 1907. GGA Image ID # 1a13e12968
Ephemera for the SS Araguaya are available at the GG Archives, including Passenger Lists, Menus, Brochures, Event Programs, and more.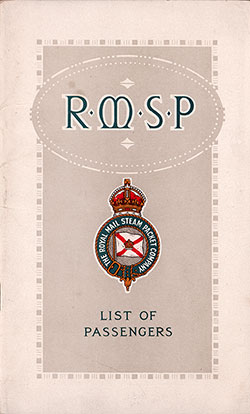 SS Araguaya Passenger List - 28 February 1925
Steamship Line: Royal Mail Steam Packet Company (RMSP)
Class of Passengers: Cruise
Date of Departure: 28 February 1925
Route: New York to Bermuda
Commander: Captain E. Clarke, R.D., R.N.R.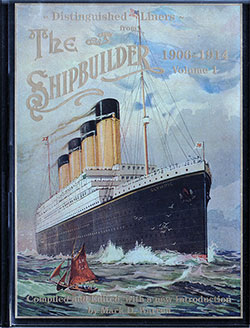 The Shipbuilder 1906 - 1914: Volume 1
Ships covered include: Empress of Ireland, Oriana, Oronsa, Volturno, Falaba, Amazon, Araguaya, Avon, Adriatic, President Lincoln, Lusitania, Mauretania, California, Rotterdam, Lapland, George Washingon, Laurentic, Megantic, Edinburgh Castle, Garth Castle, Balmoral Castle, Storstad, Galway Castle, Nomadic, Traffic, Zeelandic, Cameronia, Olympic, Titanic, France, Carmania, Paul LeCat, Reina Victoria-Eugenia, Ascania, Alaunia, Empress of Russia, Empress of Asia, Ceramic, Missanabie, Metagama.
Ephemera contained in the GG Archives collection represent the souvenirs provided to the passengers of each voyage. Many of these souvenir ephemeral items have disappeared over the years.
Our selection varies considerably by ship, and likely contains only a sampling of what was originally produced and printed by the steamship lines.
Bookmark pages you're researching and check back periodically for additions as we continue to digitize our extensive ephemera materials.