Naval Receiving Station: US Naval Training & Distribution Center Yearbook 1945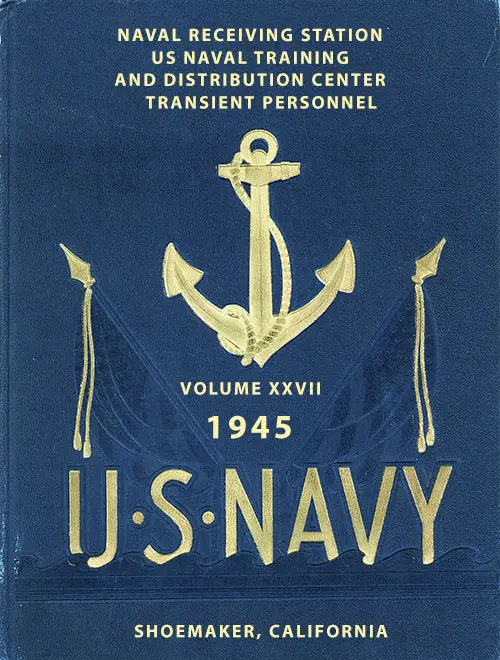 1945 US Navy - The Naval Receiving Station of the U. S. Naval Training and Distribution Center (TADCEN), Shoemaker California, Volume XXVII. Lists 617 Transient Personnel.
The U. S. Naval Training and Distribution Center (TADCEN for short) at Camp Elliot is the Grand Central Station of the 11th Naval District. The end of the war against Japan has not resulted in any noticeable changes in our pace. If anything, the district is busier now than before.
TADCEN is an essential post for nearly every officer and man who comes aboard. For the men fresh from training and headed for duty overseas, it is his last contact with the USA for a while. For the man returning from duty abroad or ashore overseas, TADCEN is the first post Stateside, and these days for most me, it is the place where they change money into the realm of reality.
Whether you are here for a few hours, a few days, a few weeks, a few months, or a few years, we want you to know the station, its function, recreation facilities, and liberty opportunities.
Contents