SS Meteor Passenger Lists 1907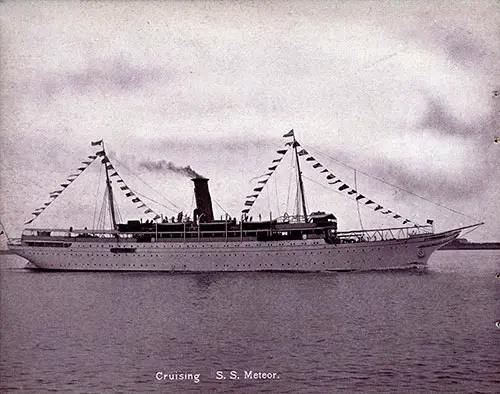 Hamburg-American Line Tourist Steamer SS Meteor Cruising on Scandinavian and Mediterranean Trips. Hamburg-American Line, Across The Atlantic, 1905. GGA Image ID # 1d1f8219a3
The SS Meteor, Built in 1904, Gross Tons of 3,613, 1,700 IHP, 322 feet in length with a breadth of 44 feet and the depth of hold of 29 feet.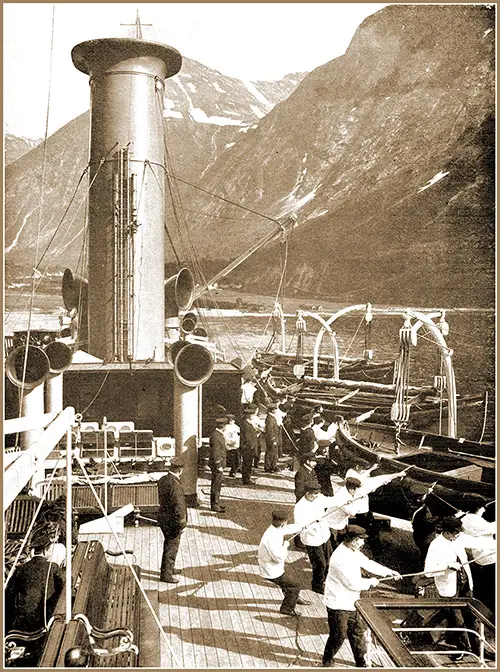 Lifeboat Maneuvers on the Boat Deck of the SS Meteor. Northland Voyages, Hamburg-American Line, 1908. GGA Image ID # 1d20676ac0
All Digitized Passenger Lists For the SS Meteor Available at the GG Archives. Listing Includes Date Voyage Began, Steamship Line, Vessel, Passenger Class and Route.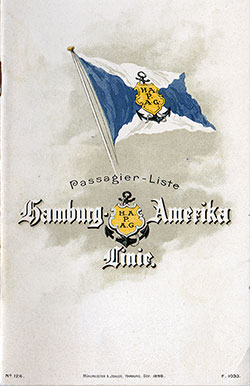 1907-05-04 SS Meteor Passenger List
Steamship Line: Hamburg Amerika Linie / Hamburg American Line (HAPAG)
Class of Passengers: Cruise Passengers (Class not Stated)
Date of Departure: 4 May 1907
Route: Genoa to Hamburg via Villafranca, Ajaccio, Algiers, Gibraltar, Tangier, Lisbon, and Dover
Commander: Captain Schwamberger
Passenger Lists contained in the GG Archives collection represent the souvenir list provided to the passengers of each cabin class (and other classes). Many of these souvenir passenger lists have disappeared over the years. Our collection contains a sampling of what was originally produced and printed by the steamship lines.
Interior Photos of the SS Meteor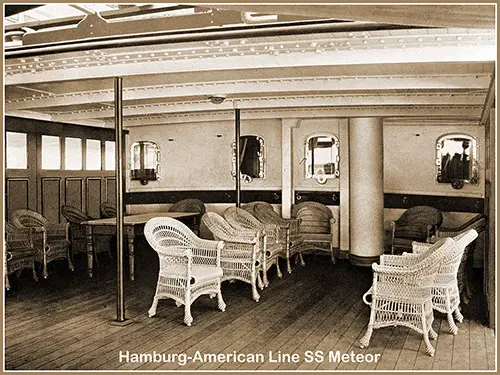 Enclave Off of the Promenade Deck of the SS Meteor. Northland Voyages, Hamburg-American Line, 1908. GGA Image ID # 1d1f9ef68f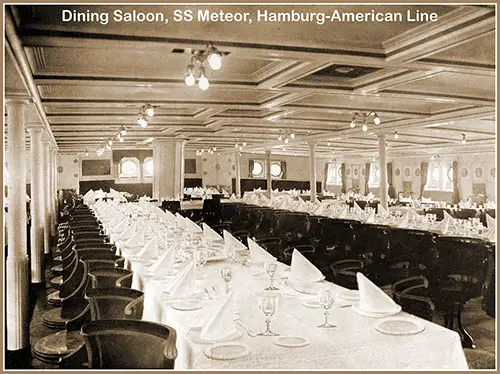 Beautiful Dining Saloon on the SS Meteor. Northland Voyages, Hamburg-American Line, 1908. GGA Image ID # 1d1fc1abc4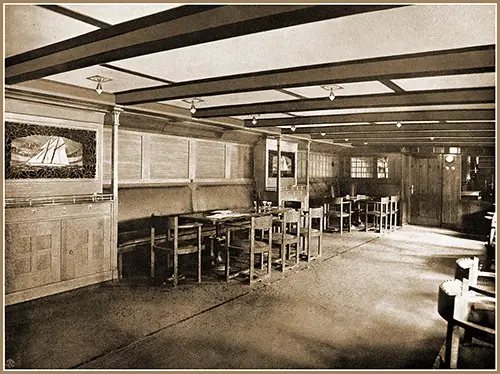 Smoking Room on the SS Meteor. Northland Voyages, Hamburg-American Line, 1908. GGA Image ID # 1d1feb57e8