Ocean: Magazine of Travel by John H. Gould, September 1889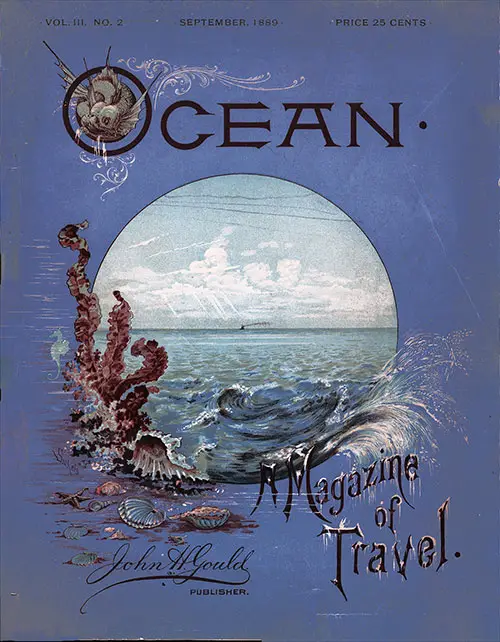 Front Cover of Ocean: Magazine of Travel for the September 1889 Issue. GGA Image ID # 1017e610a1
September 1889 issue of Ocean: Magazine of Travel, John H. Gould, Publisher, Vol. III, No. 2.
Photographs and Illustrations included:
Captain Henry Parsell, R.N.R., Commander of the White Star Line SS Teutonic plus other photos of the Teutonic:
On The Promenade Deck
Grand Staircase
The Library
The Main Saloon
In the Main Saloon
The Smoking Saloon
A Stateroom
Articles Included:
White Star Liner Teutonic
The Kaiser Wilhelm II
Schedule Time Across The Atlantic
New Records Made During August
The Ocean Ferry - Notes on various Steamship Line Activities
Safety on the Ocean
European Travel - Approximate Time of Journey and Rates of Fare by the Cheapest Direct Routes Between Points
Night Signals of Principal Transatlantic Lines.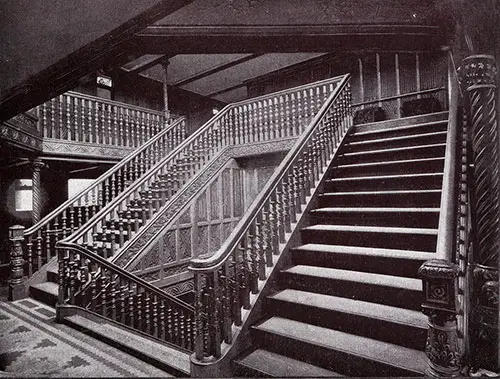 Grand Staircase on the RMS Teutonic of the White Star Line. GGA Image ID # 1017f6cad5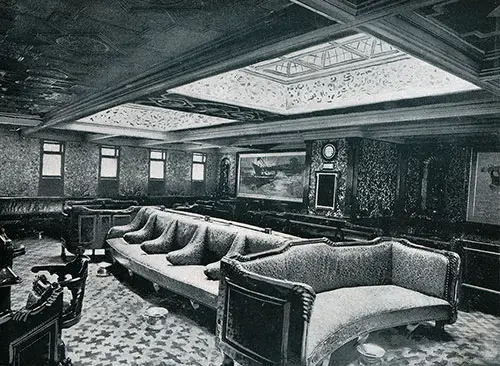 First Class Smoking Saloon - RMS Teutonic of the White Star Line. GGA Image ID # 1017faae57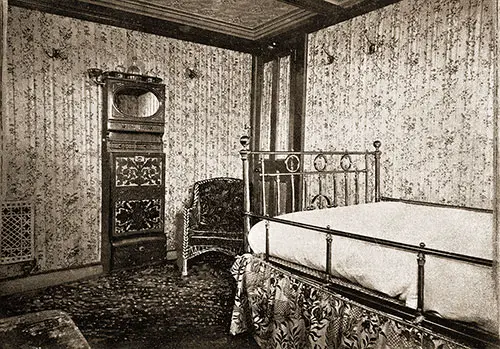 First Class Stateroom on the White Star Line Teutonic. GGA Image ID # 129885ee0a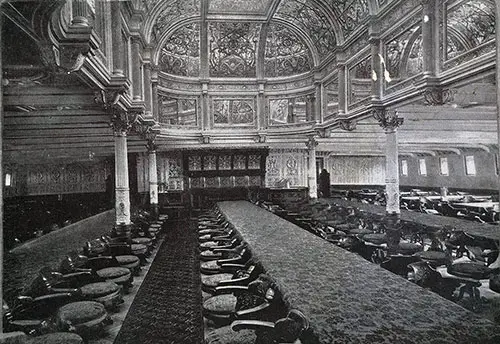 Main Dining Saloon on the SS Teutonic of the White Star Line. GGA Image ID # 1298a5e5c8