L'Atlantique - Daily Newspaper of the French Line - 14 July 1939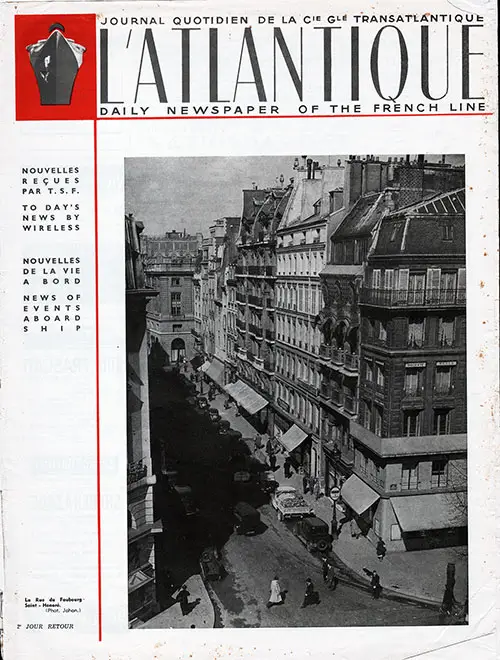 Front Page of the L'Atlantique - Daily Newspaper of the French Line for Friday, 14 July 1939. GGA Image ID # 101767b04e
The 14 July 1939 Issue of L'Atlantique offers 16 pages of general interest news for the passengers of the SS Normandie, commanded by Captain E. Payen de la Garanderie.
Featured articles include Britain Orders Navy to Near War Strength, 75 Années de Relations Transatlantiques, Monsieur Jean Marie, Président de la Compagnie Génerale Transatlantique, Joan of Arc Castle Being Excavated, Le Faubourg St Honoré Shopping and Tour Guide, Deauville - La Plage Fleurie.
There is also a Listing of Unclaimed Messages for Passengers, a Crossword Puzzle, Selected Stock Quotations, and Principal Events in France from July 15 to 31, 1939.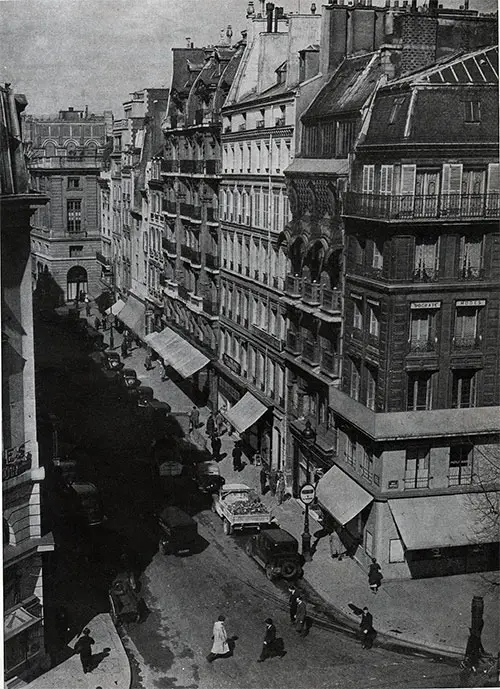 Cover Photo of La Rue du Faubourg in Saint Honoré. GGA Image ID # 10176b4675