Company "F" - 351st Infantry, 88th Division, AEF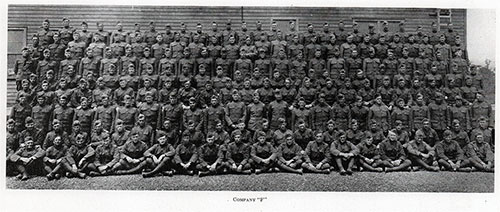 I have but a word. As far as history of the company is concerned, this hook will cover that.
You were the greatest body of men any officer had the good fortune of associating with. "My company" will remain my greatest source of pride.
I wish you every good thing in lile. 1 know you will he as successful in civilian ways as von were as soldiers.
Rudolph Havelka
1st Lieutenant
351st Infantry.
Houdelaincourt, Meuse, France.
May 9, 1919.