1947 Vintage Menus
Vintage menus for 1947 in the GG Archives collection represent the souvenir breakfast, luncheon, dinner, daily, private party, special occasion, and specialty menus provided to the passengers during their voyage.
Many of these souvenir menus have disappeared over the years. Our collection contains a sampling of menus initially produced and printed by the steamship lines. They are often used to illustrate family history books for immigrants from this time. The menus are organized in date order.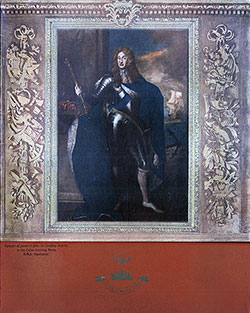 1947-10-17 RMS Mauretania Luncheon Menu
Exquisite Luncheon Bill of Fare from the Steamship RMS Mauretania of the Cunard White Star Line. Included an elegant cover with a Portrait of James II after Sir Godfrey Kneller.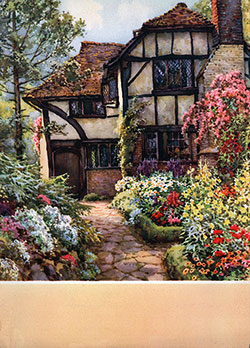 1947-12-23 RMS Queen Mary Luncheon Menu
This post war Christmas Season Bill of Fare was likely viewed by the many British war brides that made the voyage after the war to their new home and life in America. Bill of Fare featured Potage St. Germain, Grilled Fresh Herrings with Mustard Sauce, Tenderloin Hamburger Steak with Garmi Saratoga Potatoes and Compote de Fruits.