Steerage Passage Contracts / Tickets
The GG Archives has an assortment of extremely rare steerage class contracts, steamship tickets, and agent receipts that can assist you in identifying the type of document you have. These can also be used to illustrate your family history book as an example of what your ancestor's passage contract may have looked like.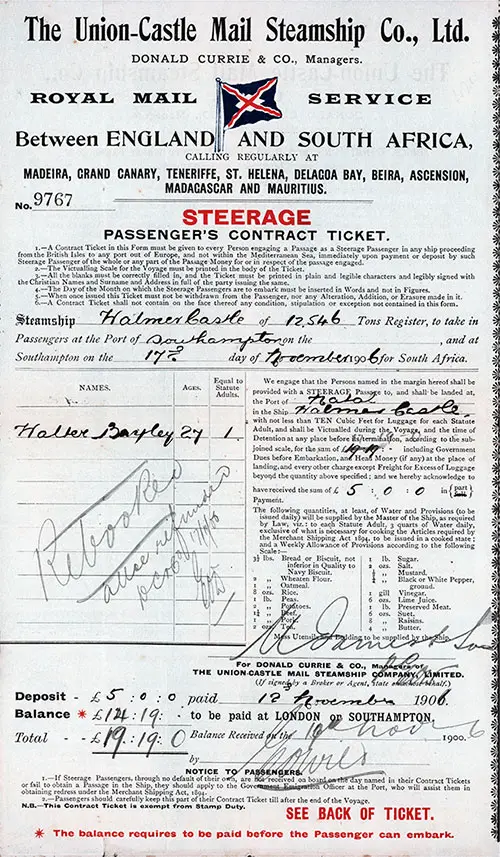 SS Halmer Castle Passage Contract - 17 November 1906
Original Steerage Passenger's Contract Ticket for a 27-year-old man from Southampton, England for passage to Natal, South Africa in 1906. It provides rich details of the requirements of the steamship company regarding food, water, and other items supplied.