A Nation of Immigrants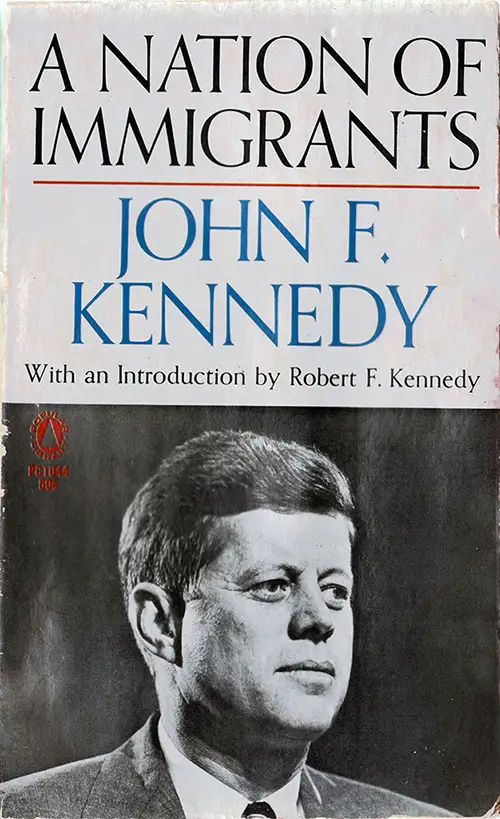 From the Publisher
John F. Kennedy's classic essay on the immigrant experience in America -- reissued to coincide with the reopening of the Statue of Liberty and Ellis Island.

A lifelong concern of President Kennedy's was immigration reform....This landmark essay, written while he was President, discusses the ideas ultimately put into practice with the Immigration Bill of 1965, for which President Johnson gave him full credit.
From the Back Cover
"When President Kennedy sent his historic message to Congress calling for a complete revision of the [immigration] law, he decided it was also time to revise the book, for use as a weapon of enlightenment in the coming legislative battle. He was working on the book at the time of the assassination. It was decided that it should be published posthumously. This legacy should not be denied those committed to the battle for immigration reform."
— From the Introduction by Robert F. Kennedy
"This compressed narrative of the struggles of successive waves of immigrants, of their inestimable gifts to the development of the nation, and of their repeated triumphs over prejudice and discrimination glows with color... With eloquence, sound historical knowledge, and a true comprehension of the requisites of American greatness, President Kennedy expounds the need for an enlargement of our narrow laws. His moving book expresses an ideal defined by Washington in the first years of the Republic: that America should always be 'a propitious asylum for the unfortunates of other countries.' "
-Allan Nevins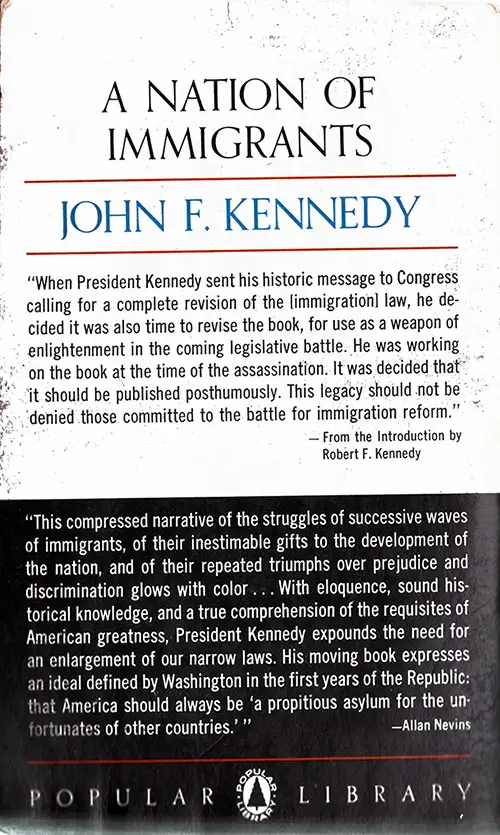 In his new preface, John P. Roche, Kennedy's colleague and longtime friend, gives a charming and clear-eyed picture of the man and his career. And he puts "A Nation of Immigrants" into perspective with a look at the current state of immigration laws...."