Swedish Meatballs
A Traditional Swedish Recipe - Gjenvick Family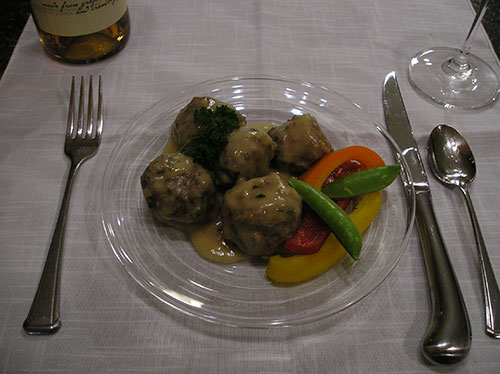 Sampling Plate of Delicious Swedish Meatballs, Prepared by Our Chef, Johann Gjenvick. GGA Image ID # 175e5a037f
This delightful entree from Sweden has become one of America's favorite dishes. Learn how to make Swedish meatballs and experience the Old World's taste in this authentic vintage recipe. Traditionally served on Christmas Eve, these meatballs are so delicious, one will want to fix it year-round.
List of Ingredients
3 pounds lean ground beef
1 pound mild sausage
.5 pound ground pork (Lean ground beef can be substituted, if desired)
2.5 cups fine bread crumbs
1 cup milk
1 cup finely chopped onion (reconstituted dry diced onions also works well as a substitute for fresh onions)
2.5 tablespoon. butter
2 Tablespoon minced parsley
1 Tablespoon Worcestershire sauce
3 large eggs
2 teaspoon. salt
.5 teaspoon. ground black pepper
dash of nutmeg
dash of ginger
Directions
Combine bread crumbs in milk.  Sauté onion in butter in a pan.  Mix all ingredients well. I recommend scrambling the eggs and adding all the non-meat ingredients into one bowl and mixing this well. Combine the mixture with the meat and mix well. 
Form into walnut size balls. Brown on a rack over a cookie sheet in a 350 degree oven for 45 to 55 minutes.   Place in a large 2-quart Corning ware casserole dish.
Although you can stir them by hand, it takes a lot of muscle power - or you can use a heavy duty mixer like the one shown on the right and below.
Heat thoroughly in a microwave or oven one-hour before serving. Freezes well. (See article below the photographs for more information on freezing Swedish Meatballs)
Prep time: 30 minutes
Cook time: 45 minutes
Total time: 1:15
Yield: Approximately 100 Meatballs

Swedish Meatball Gravy
.25 cup of corn starch
1 teaspoon paprika
.5 teaspoon salt
.125 teaspoon pepper
.25 cup pan drippings
2 cups boiling water
.75 cup sweet or cultured sour cream
Stir cornstarch, paprika, salt and pepper into pan drippings.  Add boiling water and stir to a smooth consistency.  Add sweet or cultured sour cream.  Blend well and pour over meatballs.
Alternative Gravy:
2 cups sour cream
2 cups unsalted or low salt beef broth
.5 cup flour
1 teaspoon salt
1 teaspoon pepper
1 teaspoon paprika
Stir ingredients together until smooth and pour over meatballs.
Freezing Swedish Meatballs
Swedish meatballs fare very well being frozen and can be frozen complete with gravy. We highly recommend FoodSaver® vacuum packing or similar system for extracting air before freezing. The meatballs last longer and taste better.
Alternatively, Freezer bags can be used although if using this method, we recommend that you pack the individual bags containg the Swedish Meatballs and gravy inside a larger freezer bag prior to putting them in your freezer. Some refer to this as double bagging.
You can defrost them in the refrigerator a day before you plan to use them or microwave them right from the freezer. When you rehead, you may have to add a little water to the gravy to bring it back to the right consistency.
Making Swedish Meatballs - In Photographs
Below are photographs of the process of making these exceptionally tasty Swedish Meatballs.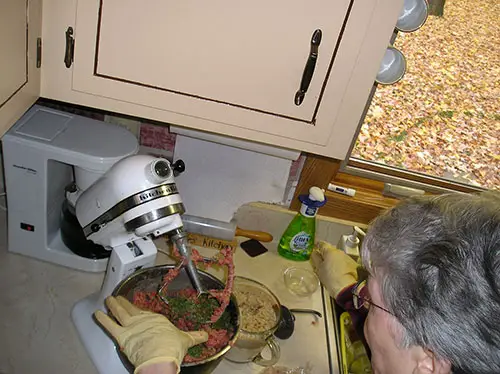 Using a Heavy Duty Mixer Makes This Recipe Much Easier for the Home Chef. 5 Pounds of Meat Form the Basis of This Recipe. GGA Image ID # 17604abbb2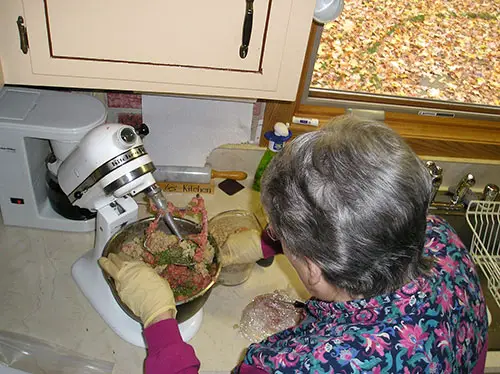 Keeping the Lid off Allows You To Add Ingredients Much Easier, but It Requires That You Use Your Hands To Keep the Meat From Spilling Over the Top. GGA Image ID # 1760dc70e1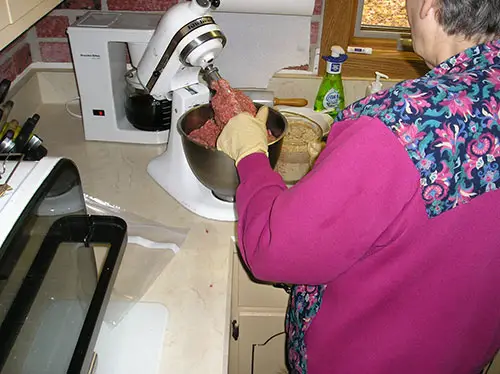 Checking the Mixture for Thoroughness of the Mixing. GGA Image ID # 1760d7677e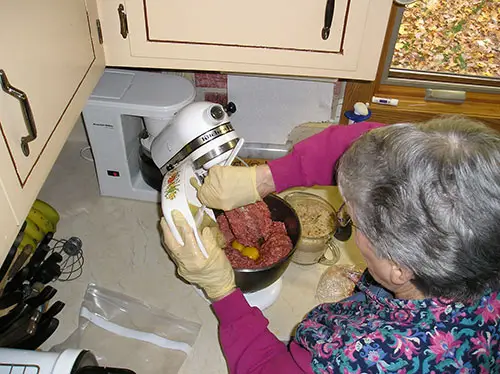 Add the Eggs and Other Ingredients That Were Pre-Measured and Ready To Add When Called For. GGA Image ID # 1760fffc3b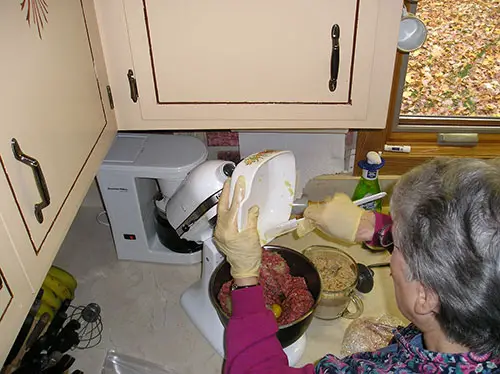 Using a Spatula To Aid in Scraping the Ingredients Out of the Bowl. GGA Image ID # 176126ece8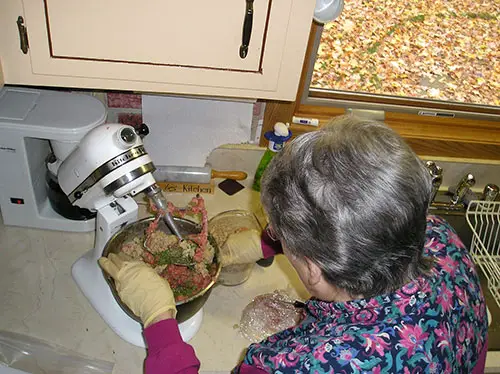 Add the Other Ingredients To Be Mixed in With the Meat at Low Speed. GGA Image ID # 17612ca24e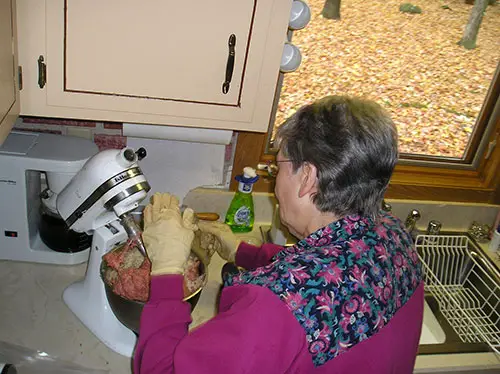 Final Mixing of the Meat and Ingredients, Again at Low Speed. GGA Image ID # 1761b73e32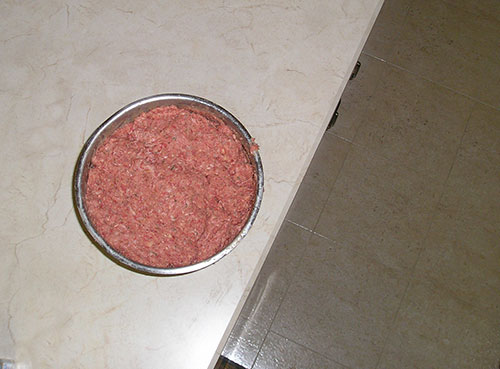 The Meatball Mixture Ready To Prepare Into Meatballs. GGA Image ID # 1762114be3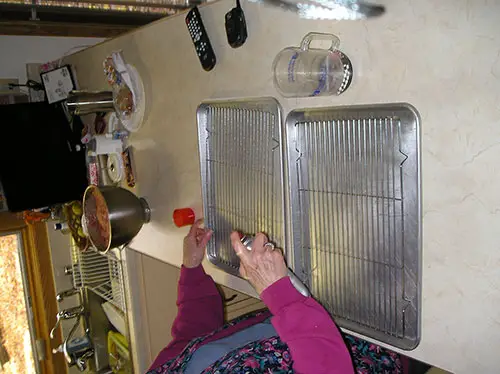 Preparing the Baking Pans by Spaying on a Non-Stick Oil. GGA Image ID # 176268dce6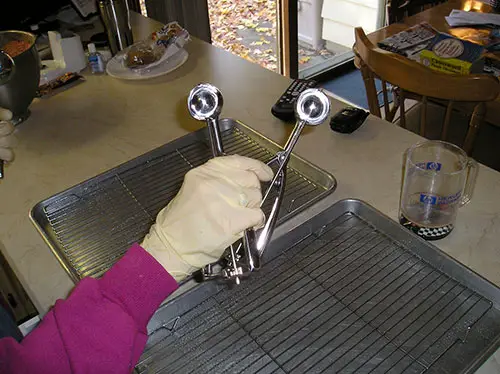 Small Scoops That Can Be Used for Preparing Meatballs. GGA Image ID # 17626b2e46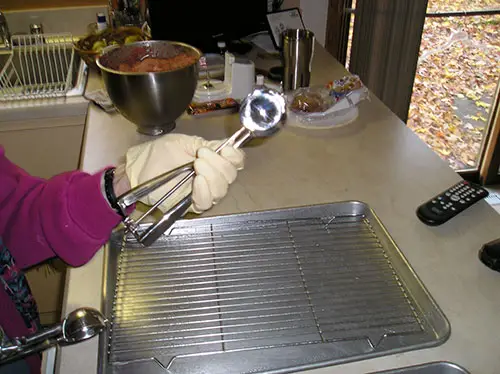 Medium Sized Scoop That Was Used To Measure Out Portion Size in Making This Batch of Swedish Meatballs. GGA Image ID # 1763064446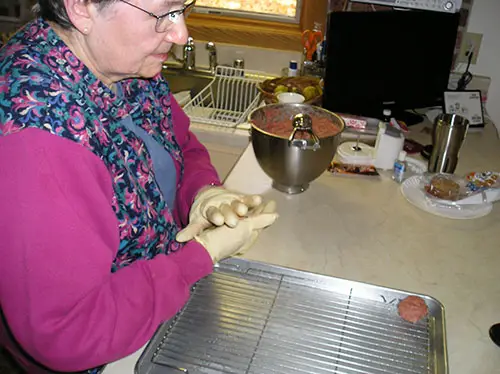 Once You Fill a Scoop, You Will Need To Roll the Meatball Mixture in Your Hands or the Meatballs Will Break Apart During Baking. GGA Image ID # 176317d4d7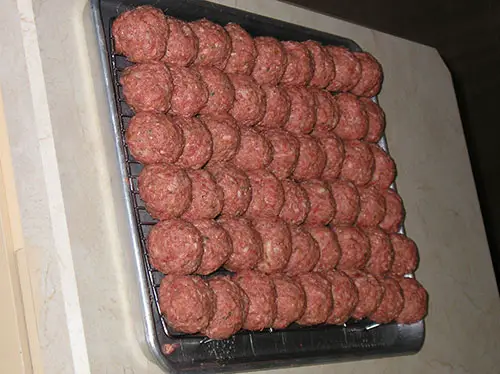 Swedish Meatballs on a Baking Sheet Ready for the Oven. GGA Image ID # 17632c3da5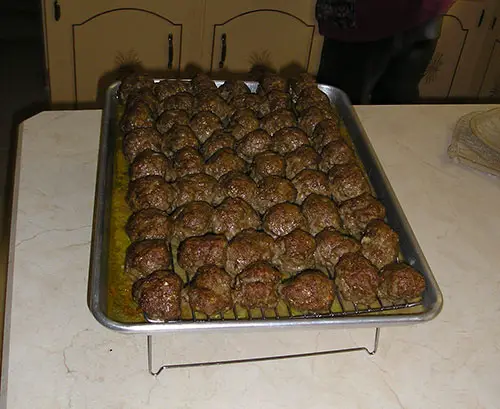 Swedish Meatballs Fresh Out of the Oven. GGA Image ID # 1763628c2f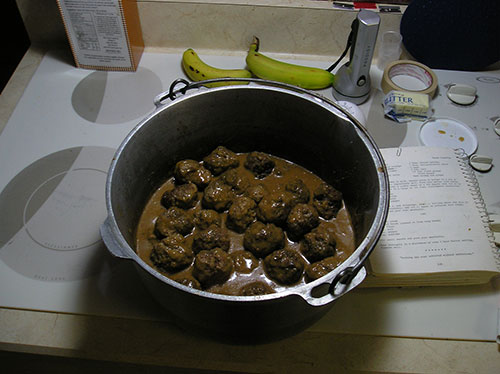 Adding Gravy To the Meatballs and They Are Ready To Serve or Freeze for Later Consumption. GGA Image ID # 1763a0c80c