Hash Brown Casserole - Swedish Dairy Bake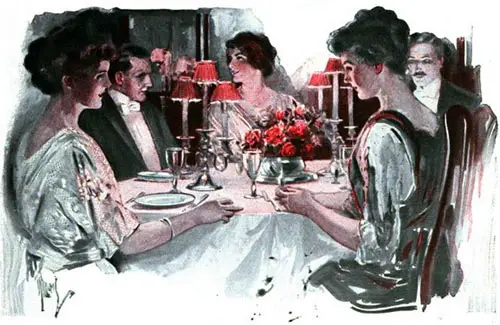 Swedish Dairy Bake Recipe from the Gjenvick-Gjønvik Archives that features hash-brown potatoes, chicken and broccoli to make a tasty Entrée.
Ingredients:
1 2# bag, frozen hash brown potatoes
½ cup melted butter
1 Tsp salt/dash of pepper
½ cup fine chopped onions
2 Cans cream of chicken soup
1 12 oz carton sour cream
2 Cups shredded cheddar cheese
Directions
Mix all ingredients and spread in a 9" x 13" baking pan. Top with crushed Ritz cracker crumbs that have been mixed with the melted butter.
Bake one hour in a 350-degree oven. Cut into squares for serving. Serves approximately 12.
(Enhanced recipe)
Add to above:
1 ½ cup fresh broccoli, cut into small pieces
2 cups cubed partial cooked or baked breast of chicken.
From the Gjenvick-Gjønvik Archives © Larry & Deann Gjenvick