SS Monarch of Bermuda Archival Collection
Ephemera for the SS Monarch of Bermuda available may include Passenger Lists, Menus, Brochures, Sailing Schedules, Route Maps, Photographs, and more.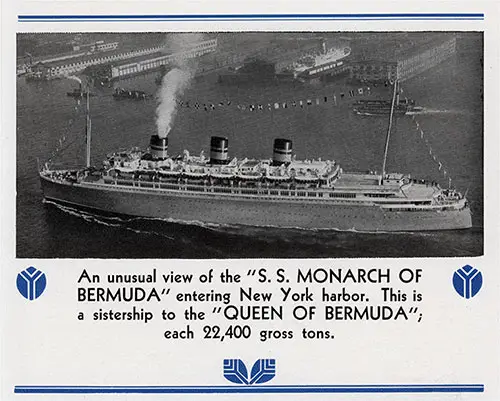 Unusual View of the SS Monarch of Bermuda Entering New York Harbor circa Late 1930s. GGA Image ID # 1316d77a32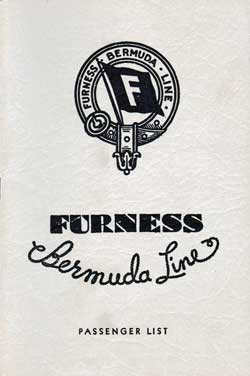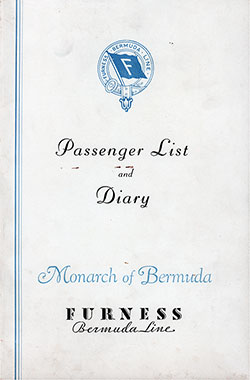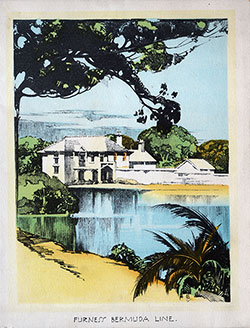 1938-09-18 SS Monarch of Bermuda Dinner Menu
Vintage Dinner Bill of Fare from 18 September 1938 on board the SS Monarch of Bermuda of the Furness Bermuda Line featured Noisette of Lamb, Fleuriste, Roast Stuffed Long Island Duckling Apple Sauce, and Parfait Victoria for dessert.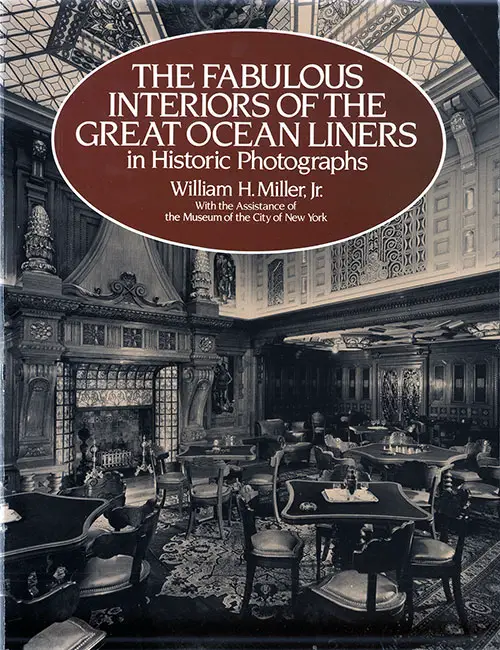 The Fabulous Interiors of the Great Ocean Liners - 1984
Some 200 superb photographs—in long shots and close-ups—capture exquisite interiors of world's great "floating palaces"—1890s to 1980s: Titanic, Île de France, Queen Elizabeth, United States, Europa, more. Informative captions provide key details.