SS Missanabie Archival Collection
Ephemera for the SS Missanabie available may include Passenger Lists, Menus, Brochures, Sailing Schedules, Route Maps, Photographs, and more.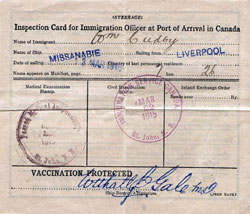 1915-03-13 Canadian Immigrant Inspection Card - SS Missanabie
Canadian Immigrant Inspection Card issued to a Steerage Passenger on board the Canadian Pacific steamship SS Missanabie departing from Liverpool 13 March 1915. This represents a very rare immigrant document from a ship in service less than four years.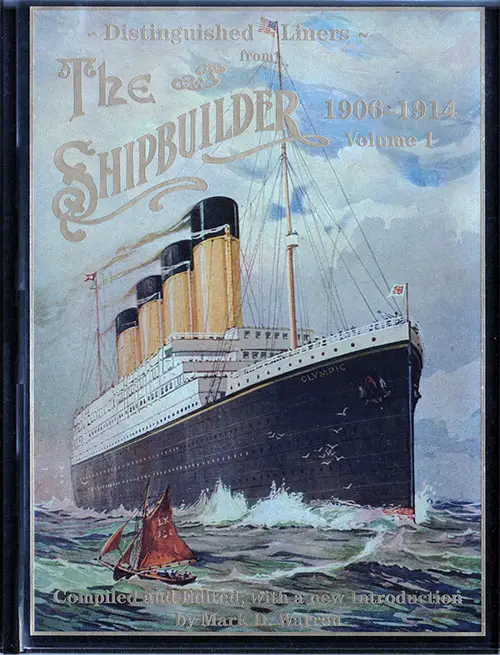 Distinguished Liners from The Shipbuilder - 1906-1914 Volume 1
An authentic replication to the smallest detail of the best of The Shipbuilder magazine, 1906-1914, including articles on the Titanic, Olympic, Lusitania, Mauretania, and more. This encyclopedic collection contains original text, photographs, and advertisements, as well as 22 fold-out blueprint plans, five color plates, a two-color Titanic cutaway folding advertisement and even two facsimile subscription forms.