SS Liberté Archival Collection
Liberte (1930) French Line
Built by Blohm & Voss, Hamburg, Germany. Tonnage: 51,839. Dimensions: 890' x 102' (936' o.l.). Quadruple- screw, 27 knots. Twelve steam turbines. Two masts and two funnels. Note: Allocated to France in May 1946. Broke loose during a severe gale in December 1946, while in the process of being thoroughly reconditioned for trans-Atlantic service. She was driven against the sunken hulk of the former luxury liner Paris, and a large section of her hull was ripped open and she sank in the water of the harbor. Her re-entry into service was delayed for a number of months. Reconstruction was completed in 1950, at a total cost of about $19,500,000. First voyage: Havre-New York, August 17, 1950. Refits: New funnels were fitted in 1954. Passengers: 555 first, 497 cabin, 450 tourist. Fate: Sold to Italian shipbreakers, December 30, 1961. Previously Named: Ex-Europa (1946).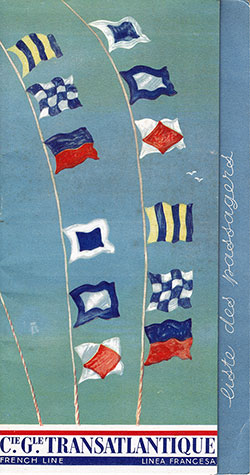 1954-09-21 SS Liberté Passenger List
Steamship Line: CGT French Line
Class of Passengers: Cabin and Tourist Class
Date of Departure: 21 September 1954
Route: Le Havre to New York via Southampton
Commander: Commanded by Captain Paul Kerharo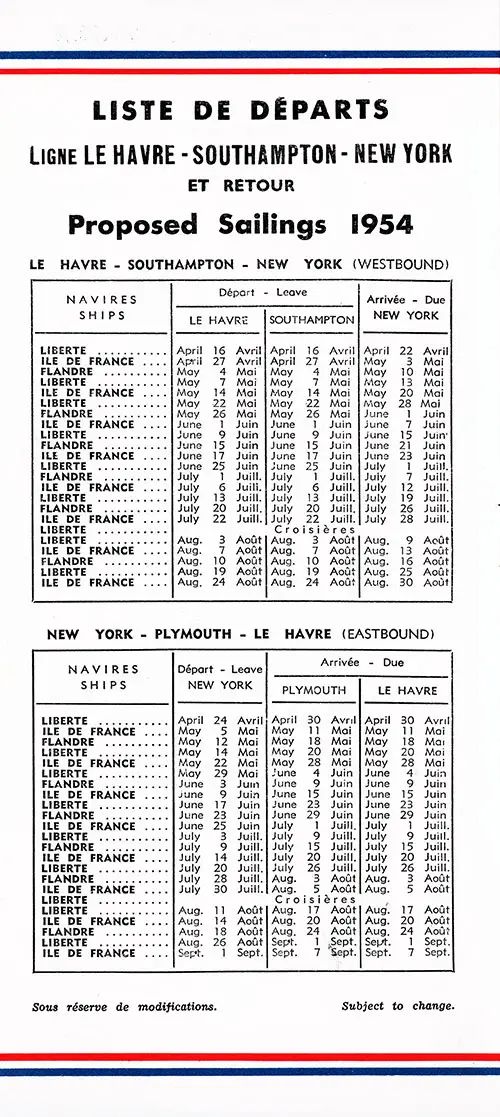 Sailing Schedule, Le Havre-Southampton-New York and New York-Plymouth-Le Havre, from 16 April 1954 to 7 September 1954. Ships Included the Flandre, Ile de France, and Liberté. SS Flandre Passenger List, 20 July 1954. GGA Image ID # 1f71033ddc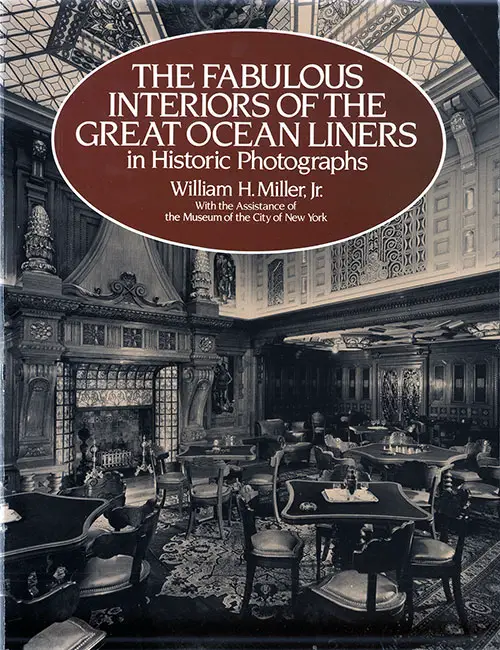 The Fabulous Interiors of the Great Ocean Liners - 1984
Some 200 superb photographs—in long shots and close-ups—capture exquisite interiors of world's great "floating palaces"—1890s to 1980s: Titanic, Île de France, Queen Elizabeth, United States, Europa, more. Informative captions provide key details.