SS La Bourgogne Collection
Ephemera for the SS La Bourgogne are available at the GG Archives, including Passenger Lists, Menus, Brochures, Event Programs, and more.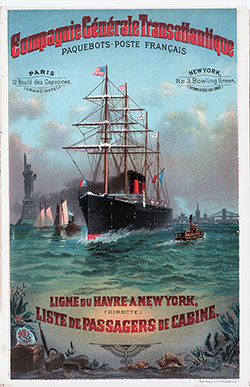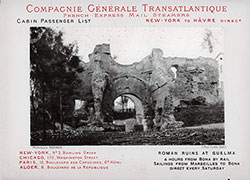 SS La Bourgogne Famous Travelers During 1889
EDISON, the celebrated electrician, was the social lion among the passengers on La Bourgogne, of the French Line, hence for Havre recently, and may have mentally called out for deliverance from his friends. The Right Rev. Bishop Littlejohn, of Long Island, was a fellow passenger. The French steamships have carried a remarkably large number of eminent and celebrated people to Europe the last six months.
Source: Ocean: Magazine of Travel, Vol. III, No. 2, September 1889, Page 43