SS Lituania Archival Collection
Ephemera for the SS Lituania available may include Passenger Lists, Menus, Brochures, Sailing Schedules, Route Maps, Photographs, and more.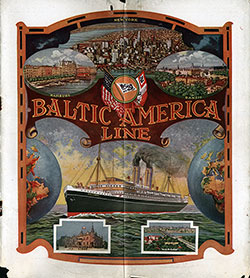 Baltic America Line Fleet and Services - 1920
The American Tourist seeking rest, recreation, study or new business connections in Europe can therefore not find a more opportune time to go than during next summer, using all the exceptional facilities offered by the "Baltic America Line." Ships Featured: Estonia, Latvia, Lituania, and Polonia.