The Wave of Fashion on Steamships - 1924
Pictorial on what the fashionable First-Class and Cabin-Class Women were wearing during their voyages across the Atlantic as reported in the Cunarder Magazine.
Dressed for Motoring on the Rivera
White silk appliqued in green leather. Grande Maison de Blanc.
A Delightful Dance Frock
Of ecru net, embroider Chantilly lace, and peach satin. Best.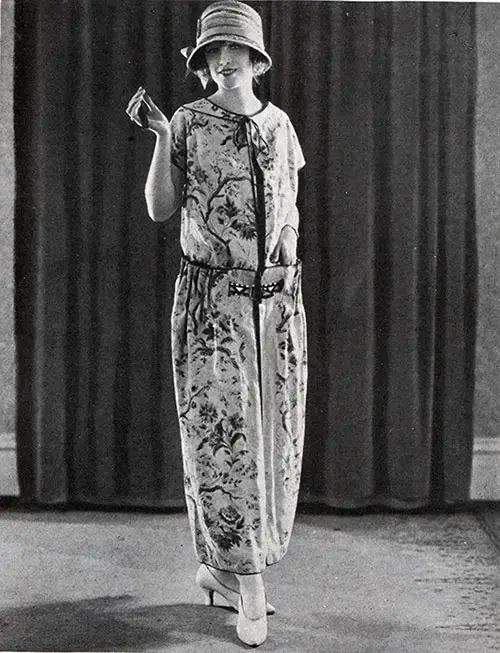 A Smart Spring Frock
Flowered beige linen piped in coral. Stern.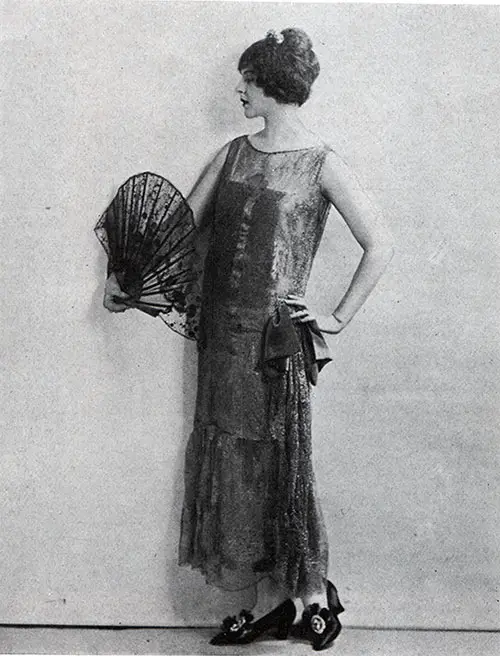 Dress for the Gaieties On Board
Of rich gold-shot material. Bergdorf Goodman.
"On The Crest of the Wave of Fashion," in The Cunarder, New York: The Cunard Steam Ship Company, Vol. 6, No. 3, March 1924, p. 28. Photographs Courtesy of the Fairchild Fashion Service.