SS Duilio Archival Collection
Ephemera for the SS Duilio available may include Passenger Lists, Menus, Brochures, Sailing Schedules, Route Maps, Photographs, and more.
SS Duilio was the first Italian super ocean liner and in 1923 was the latest product of Italian Shipbuilding craftsmanship, and one of the largest and fastest vessels in the Italian Merchant Marine. Her gross tonnage was 24,281, and the steamship was the sister of the SS Giulio Cesare that was launched in 1921.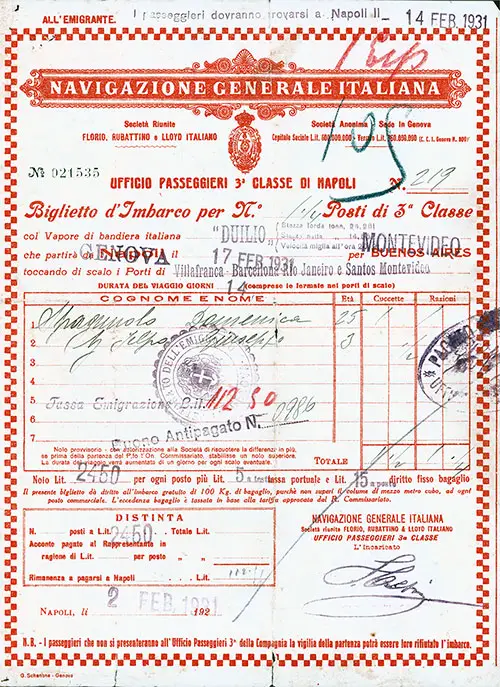 SS Duilio Passage Contract - 14 February 1931
Passage Ticket for a voyage on the SS Duilio of the NGI (Navigazione Generale Italiana) in third class from Genova to Buenos Aires dated 14 February 1931. Voyage ports of call included Villafranca, Barcelona, Rio Janeiro, and Santos Montevideo.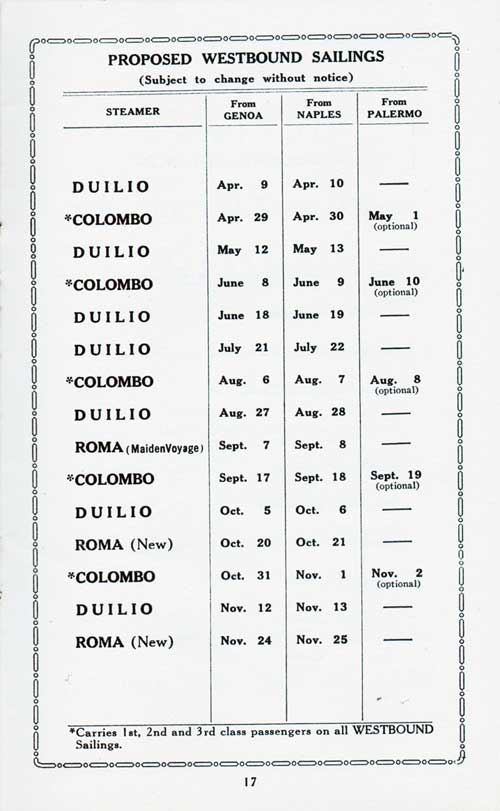 Sailing Schedule, Wesbound from Genoa-Naples-Palermo to New York, from 9 April 1926 to 25 November 1926. Ships Included the Colombo, Duilio, and Roma. SS Colombo Passenger List, 10 April 1926. GGA Image ID # 1e60054906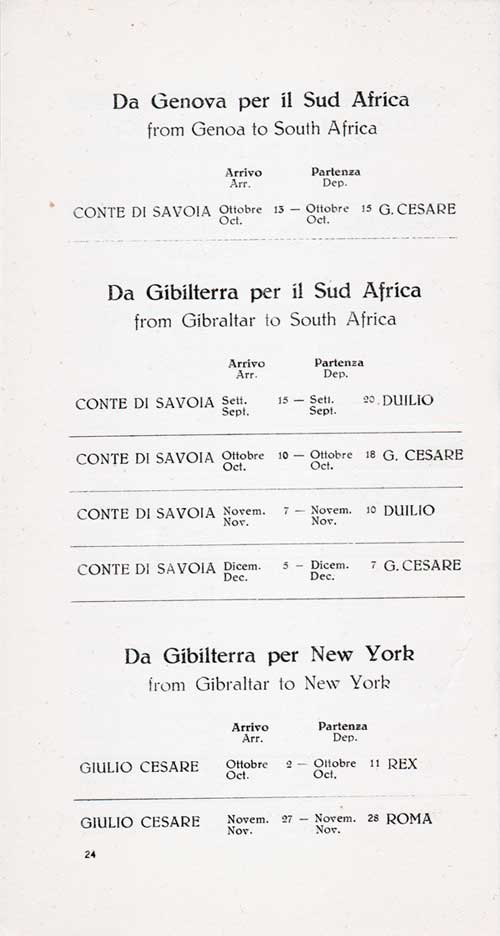 Principal Connections of the Italia Line, Cosulich Line, and Lloyd Triestino, from Genoa to South Africa, Gibraltar to South Africa, and Gibraltar to New York, from 15 September 1935 to 5 December 1935. Connecting Ships Included the Giulio Cesare, Duilio, Rex, and Roma. Transatlantic Ships Included the Conte di Savoia and Giulio Cesare. SS Rex Passenger List, 13 September 1935. GGA Image ID # 1ee5cb43d8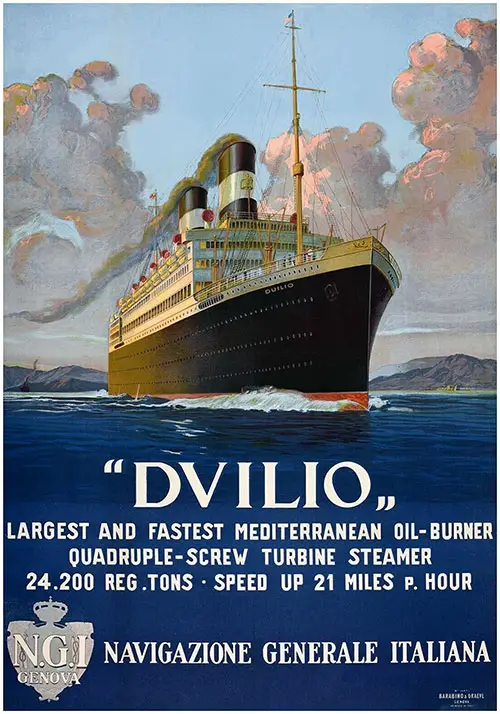 1920s Poster of the Navigazione Generale Italiana Liner SS Duilio -- The Largest and Fastest Mediterranean Oil Burner, Quadruple-Screw Turbine Steamer of 24,206 Reg. Tons, with a Speed of up to 18.25 Knots. GGA Image ID # 1dadb07c2d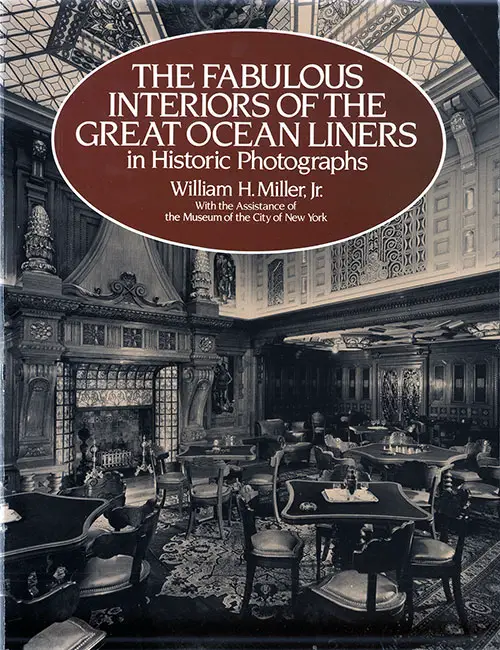 The Fabulous Interiors of the Great Ocean Liners - 1984
Some 200 superb photographs—in long shots and close-ups—capture exquisite interiors of world's great "floating palaces"—1890s to 1980s: Titanic, Île de France, Queen Elizabeth, United States, Europa, more. Informative captions provide key details.