SS Duilio Collection
Ephemera for the SS Duilio are available at the GG Archives, including Passenger Lists, Menus, Brochures, Event Programs, and more.
SS Duilio was the first Italian super ocean liner and in 1923 was the latest product of Italian Shipbuilding craftsmanship, and one of the largest and fastest vessels in the Italian Merchant Marine. Her gross tonnage was 24,281, and the steamship was the sister of the SS Giulio Cesare that was launched in 1921.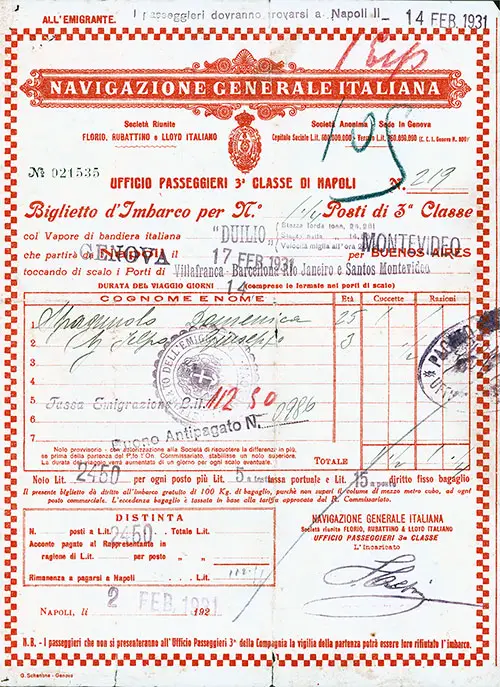 1931-02-14 Third Class Passage Contract Ticket - SS Duilio - Genova to Buenos Aires.
Passage Ticket for a voyage on the SS Duilio of the NGI (Navigazione Generale Italiana) in third class from Genova to Buenos Aires dated 14 February 1931. Voyage ports of call included Villafranca, Barcelona, Rio Janeiro, and Santos Montevideo.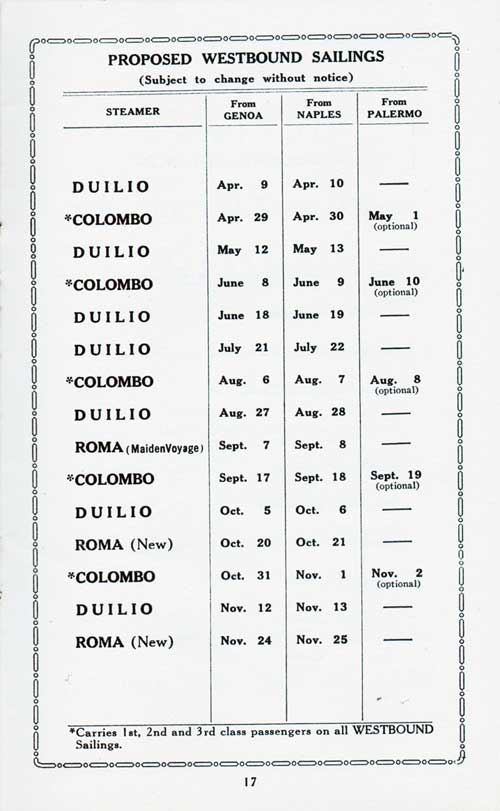 Sailing Schedule, Wesbound from Genoa-Naples-Palermo to New York, from 9 April 1926 to 25 November 1926. Ships Included the Colombo, Duilio, and Roma. SS Colombo Passenger List, 10 April 1926. GGA Image ID # 1e60054906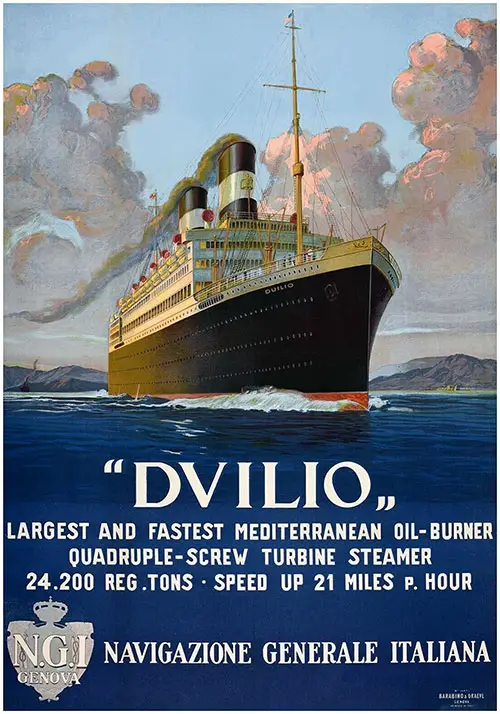 1920s Poster of the Navigazione Generale Italiana Liner SS Duilio -- The Largest and Fastest Mediterranean Oil Burner, Quadruple-Screw Turbine Steamer of 24,206 Reg. Tons, with a Speed of up to 18.25 Knots. GGA Image ID # 1dadb07c2d