Memorial to the RMS Titanic Wireless Operator Jack Phillips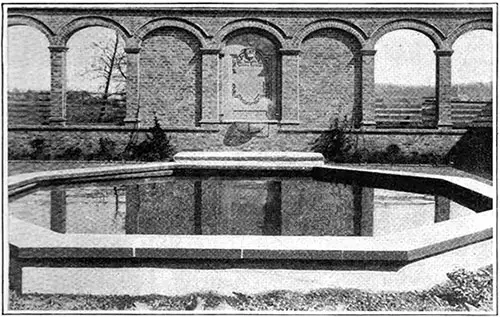 Memorial to the RMS Titanic's Wireless Operator, Jack Phillips. Popular Mechanics Magazine (August 1914) p. 231. GGA Image ID # 107fd4fcc6
English Erect Cloister For "Titanic" Hero
Near the parish church at Godalming, a little market town on the banks of the Wey, not far from London, a cloister has been built to the memory of Jack Phillips, a wireless operator of the "Titanic," who died at his instrument while flashing "S O S" calls out from the sinking liner.
The secluded spot occupies a plot 80 ft. square and is surrounded on three sides by an arcade. In the middle of the grounds, which is a veritable garden, is an octagonal lily pond.
Inlaid in the wall beside the water is a carved memorial tablet.
"English Erect Cloister For 'Titanic' Hero," in Popular Mechanics Magazine, Vol. 22, No. 2, August 1914, p. 231