The O'Day 27 Sailboat, A Winning Combination of Ideas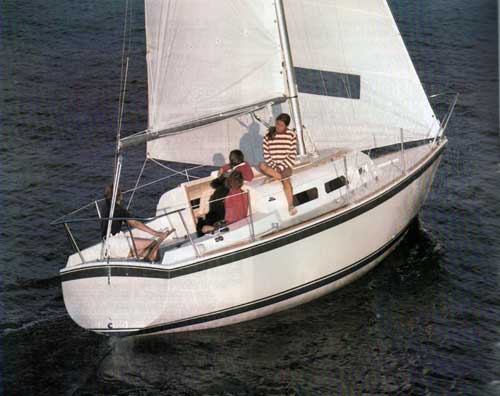 We say this with some hesitation, but the aggressive good looks of the O'Day 27 are not deceiving. The performance is as explosive as the promise.
The reason we hesitate is that O'Day is known as a builder of family cruising boats which can be simply and easily sailed by even a newer sailor.
But speed and responsiveness are the benefits of a good design. Balance and forgivingness are the characteristics.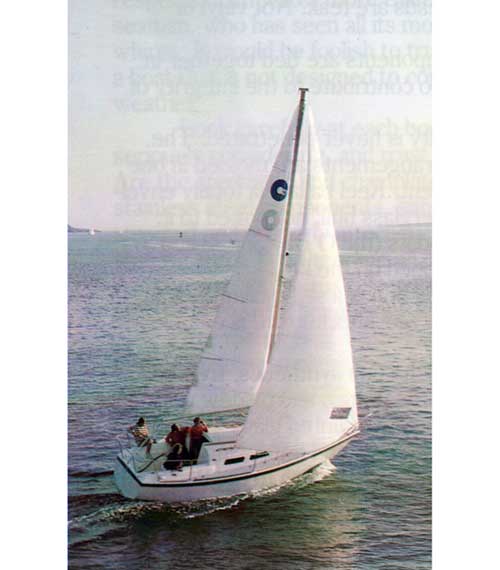 The O'Day 27 sailboat was designed by Alan Gurney and really is what many promise to be – a family cruiser that can race and do well.
What makes the 27 beat, reach and run? The 27's power is packed in 340 square feet of working sail area hung on a tall (38'6") rig. Its weatherly performance has a lot to do with its spade rudder and 2230 pounds of ballast hung in a 4' fin keel.
For racing, we recommend the optional mainsheet traveler and a couple of genoa winches a size larger than our standards.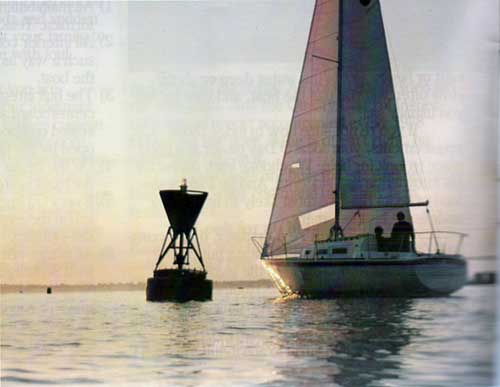 For the very serious, we recommend a lead shoe on the keel.
These and the optional spinnaker gear are about all you'll need to hit the starting line –which gives you some idea of all that we provide as standard:
working sails, bow pulpit, life lines, cleats, winches, hand rails, running lights, interior lights, and a long list more.
(All the detailed standard specs are worth reading carefully.)
Power is either outboard (in which case there is an extra storage compartment) or inboard diesel.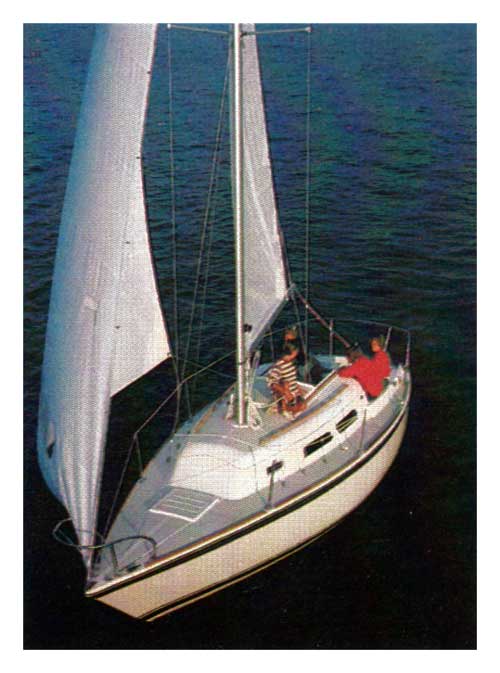 What makes the 27 comfortable? Room, for a start – in a handsome airy main salon that has a decidedly custom smell about it.
More we can't tell you. But in person, the 27 is mighty persuasive.
Your next step is down to the O'Day Yacht dealers for an in-person inspection and perhaps even a sail.
Do it soon.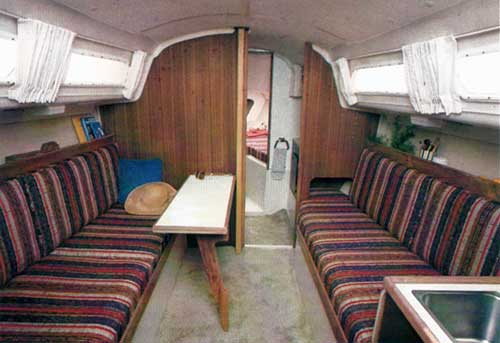 The main bulkhead and trim are teak. Tinted windows reduce heat and glare, and improve privacy. Scotchguard finishing protects the soft, spun synthetic fabrics.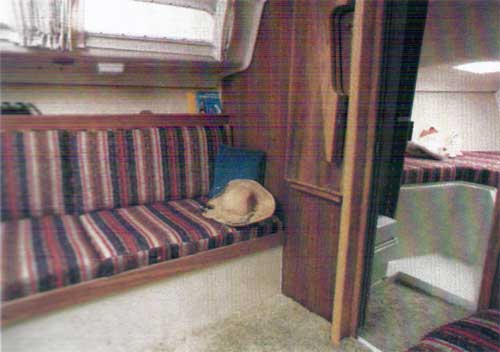 The drop leaf table folds up out of the way. Two wide settees double as two very accommodating berths, with an oversized quarter berth port and aft.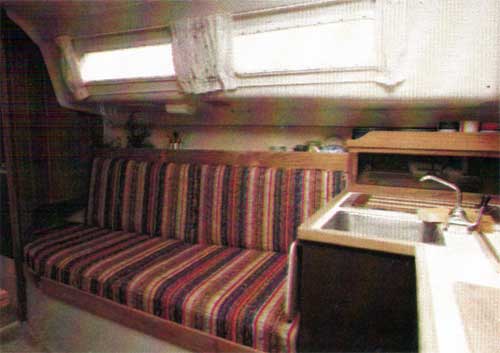 The L-shaped galley – sink, icebox, water system, dry storage (enough to feed a small navy) and recessed stove area–is open to the companionway fresh air and right in the center of the fun. And it has what every cook earnestly yearns for – yards of clear counter space.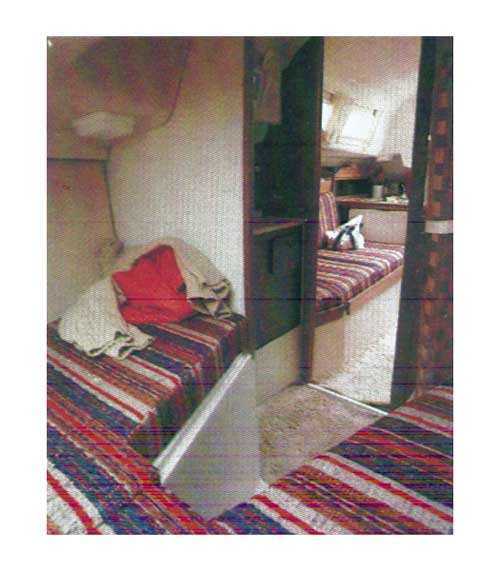 The 6'3" V-berths forward are 4" foam and indecently comfortable.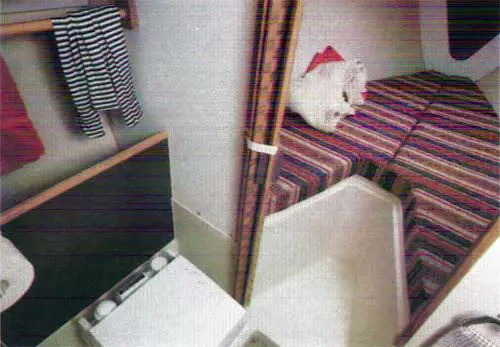 The fully enclosed head incorporates a sink, vanity and a hanging locker for those going-ashore clothes. A shower is optional.
O'Day
A Bangor Punta Company
GG Archives REF: BPODY-027-1977-C-CAT